+ ZOOM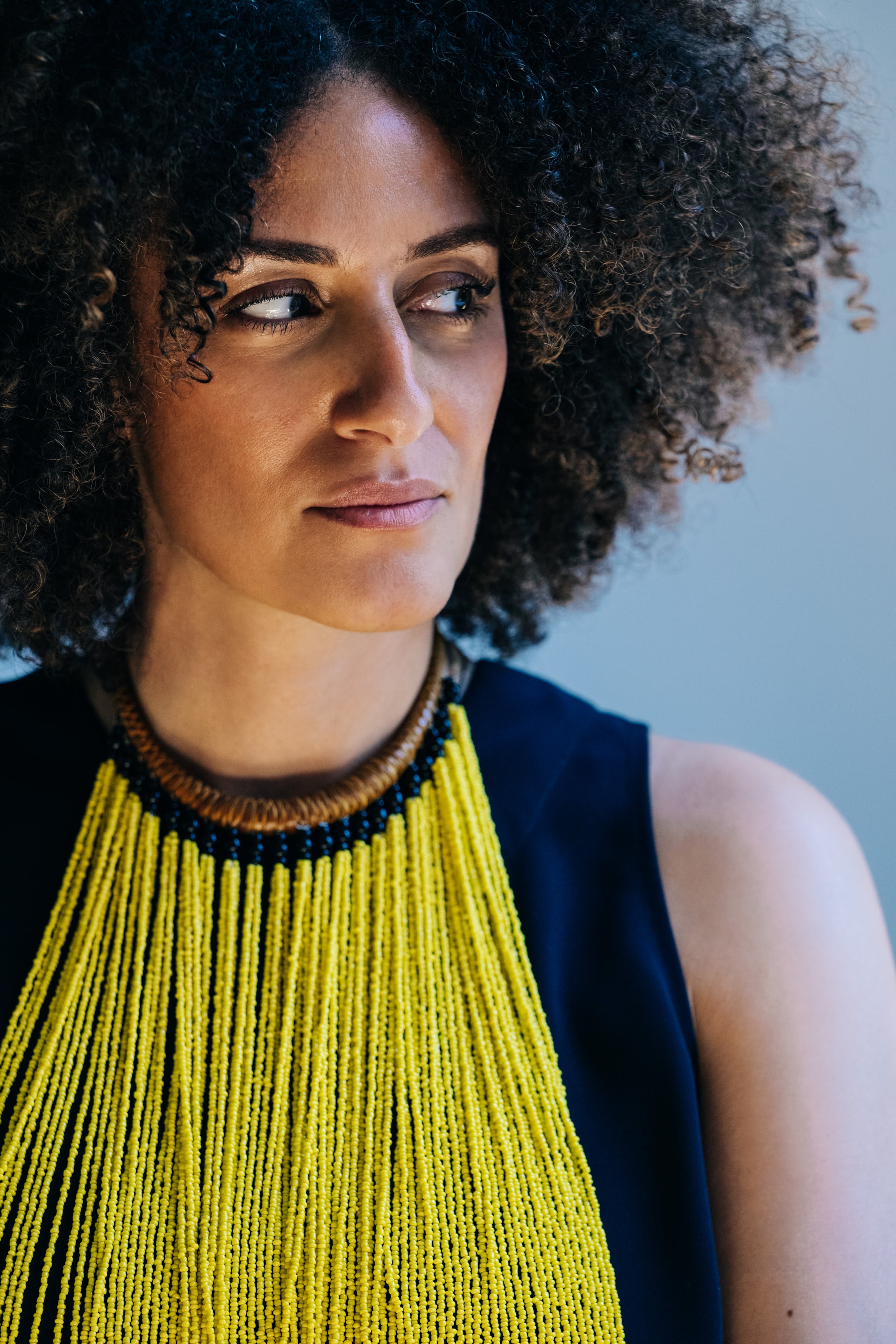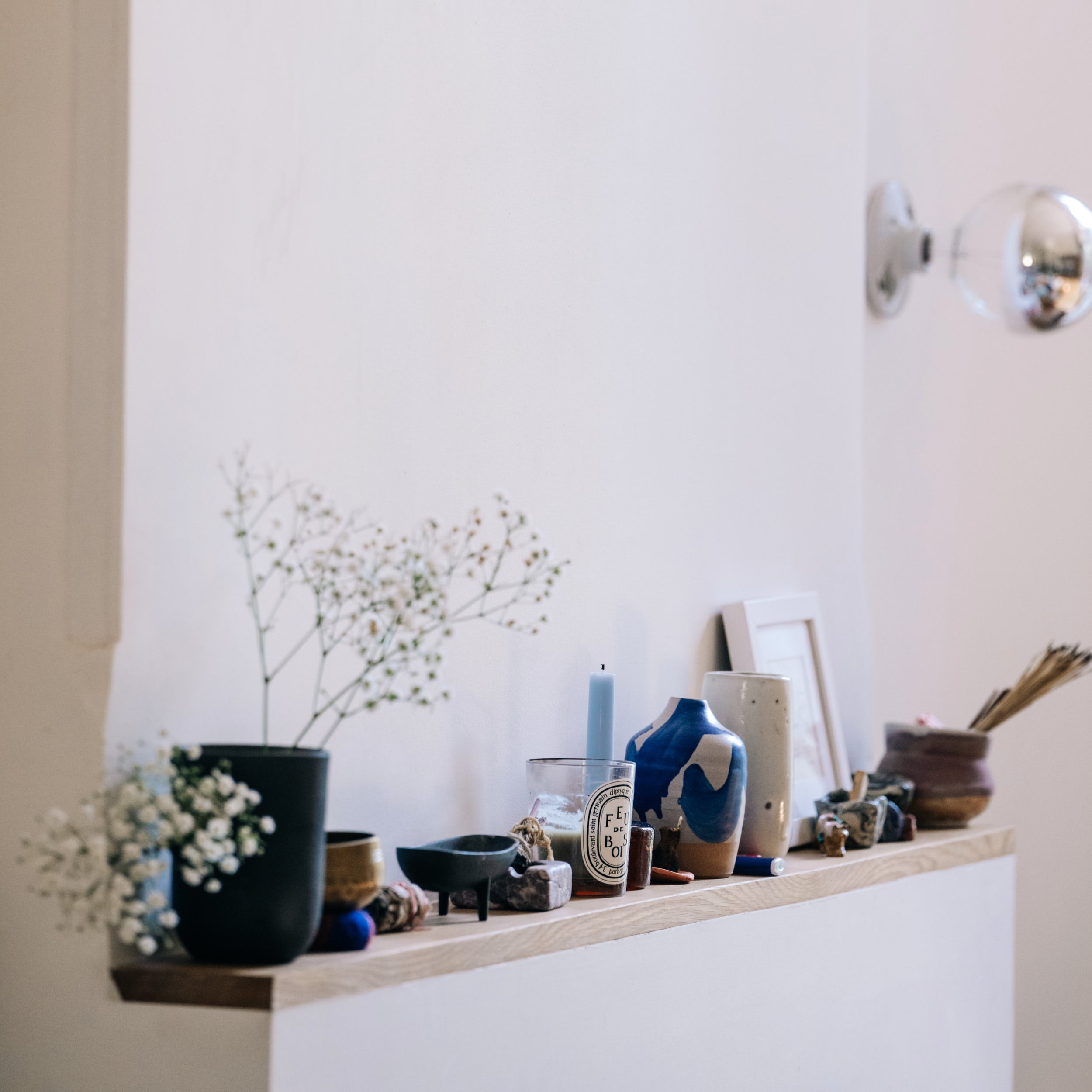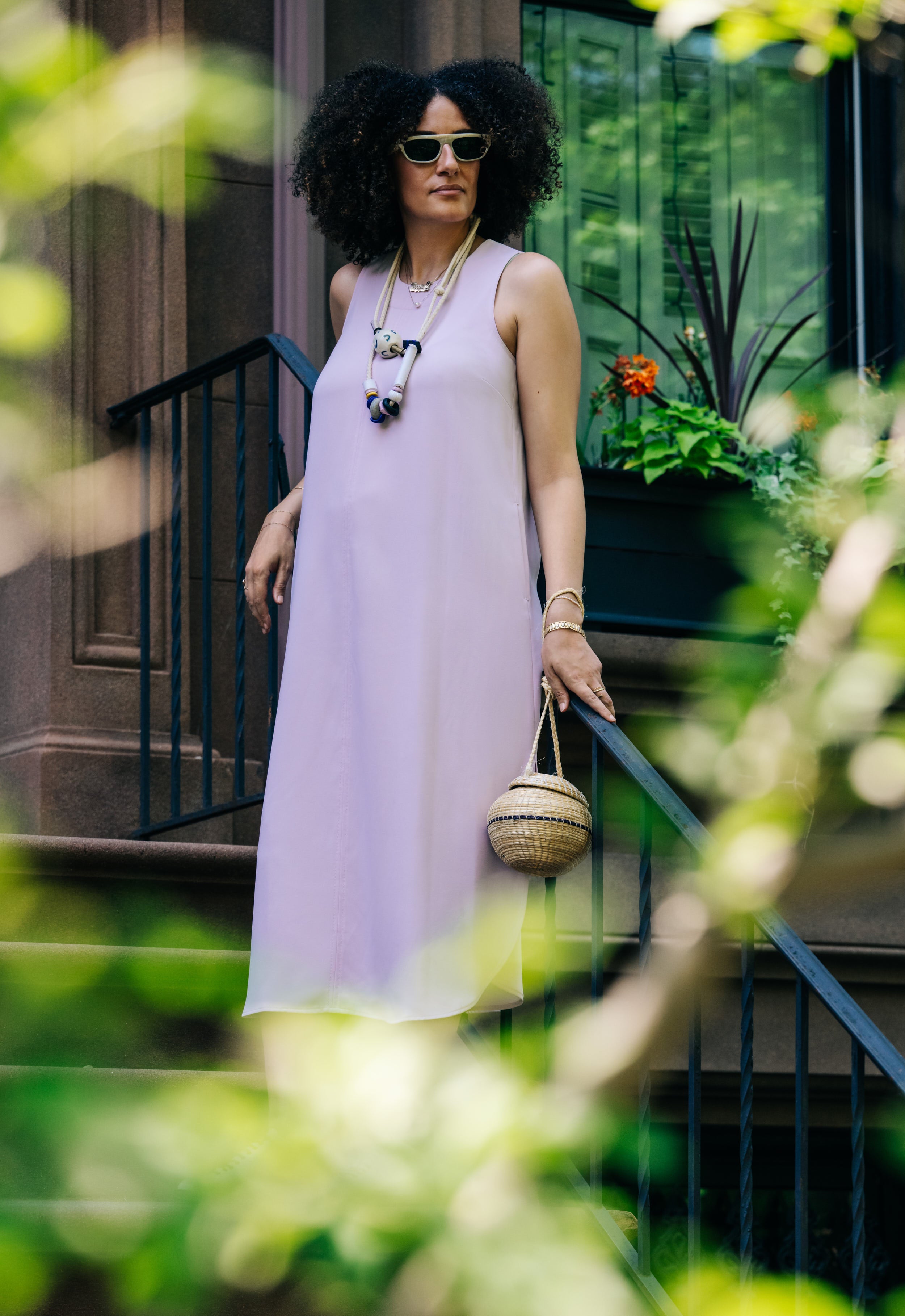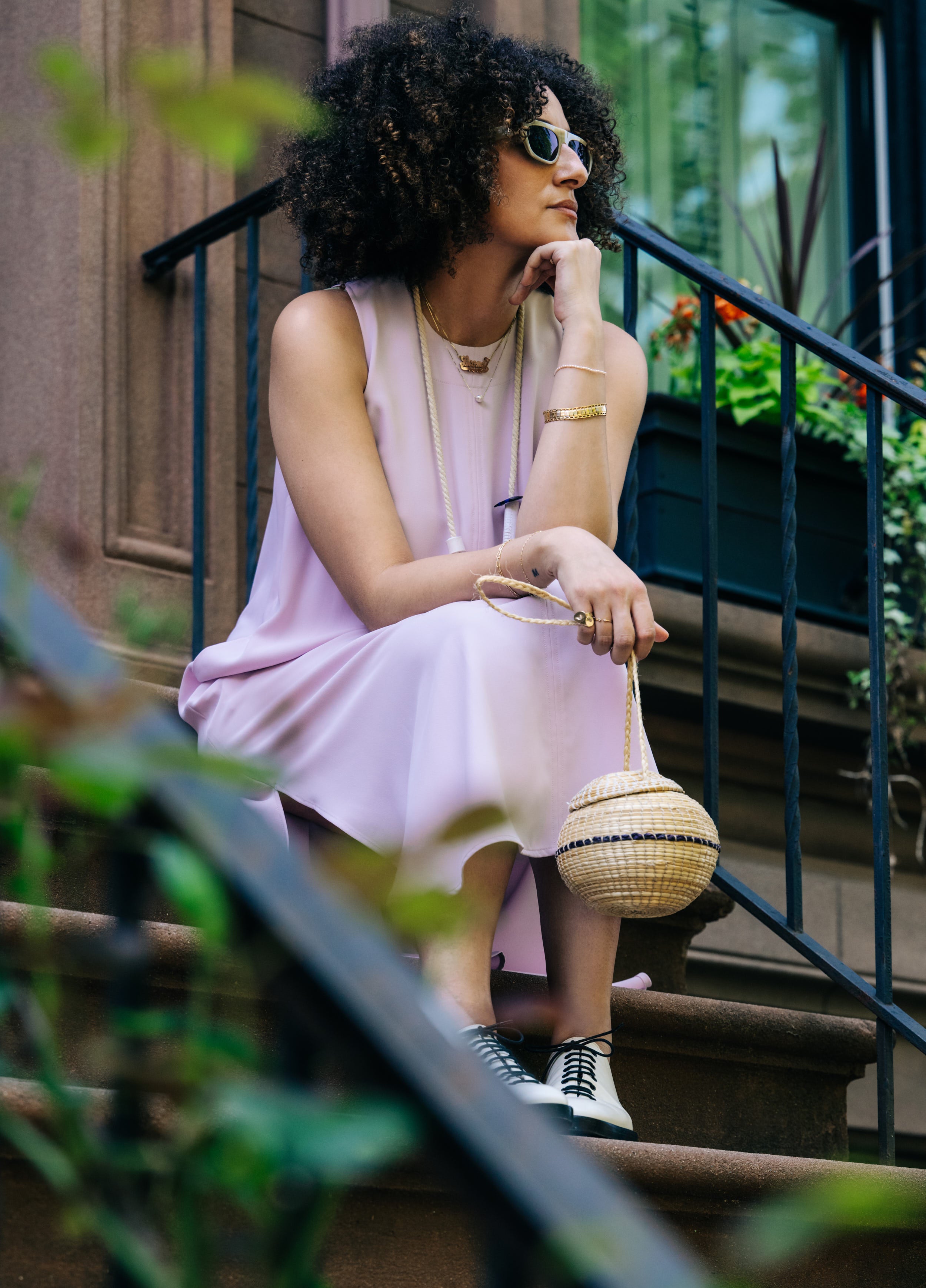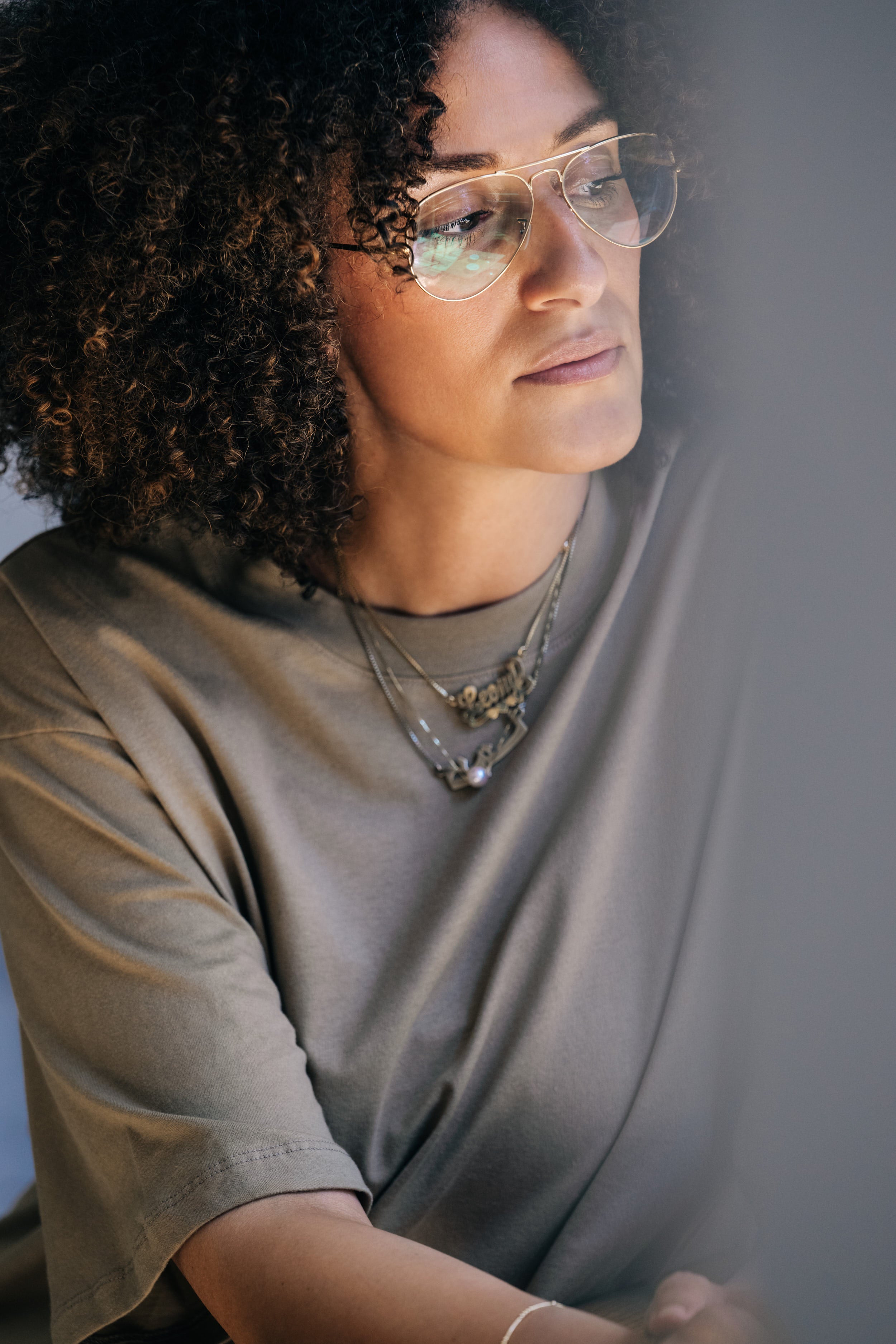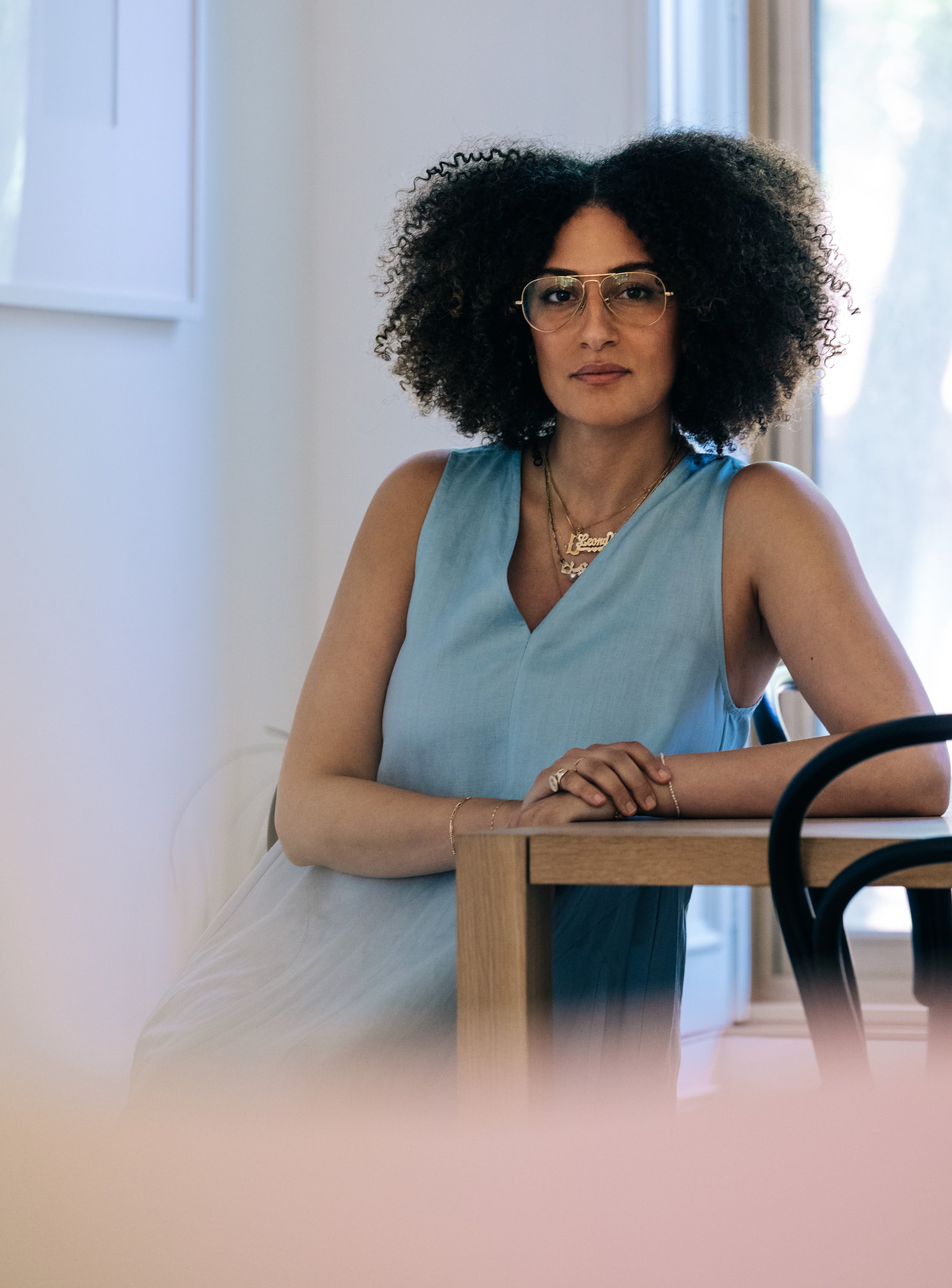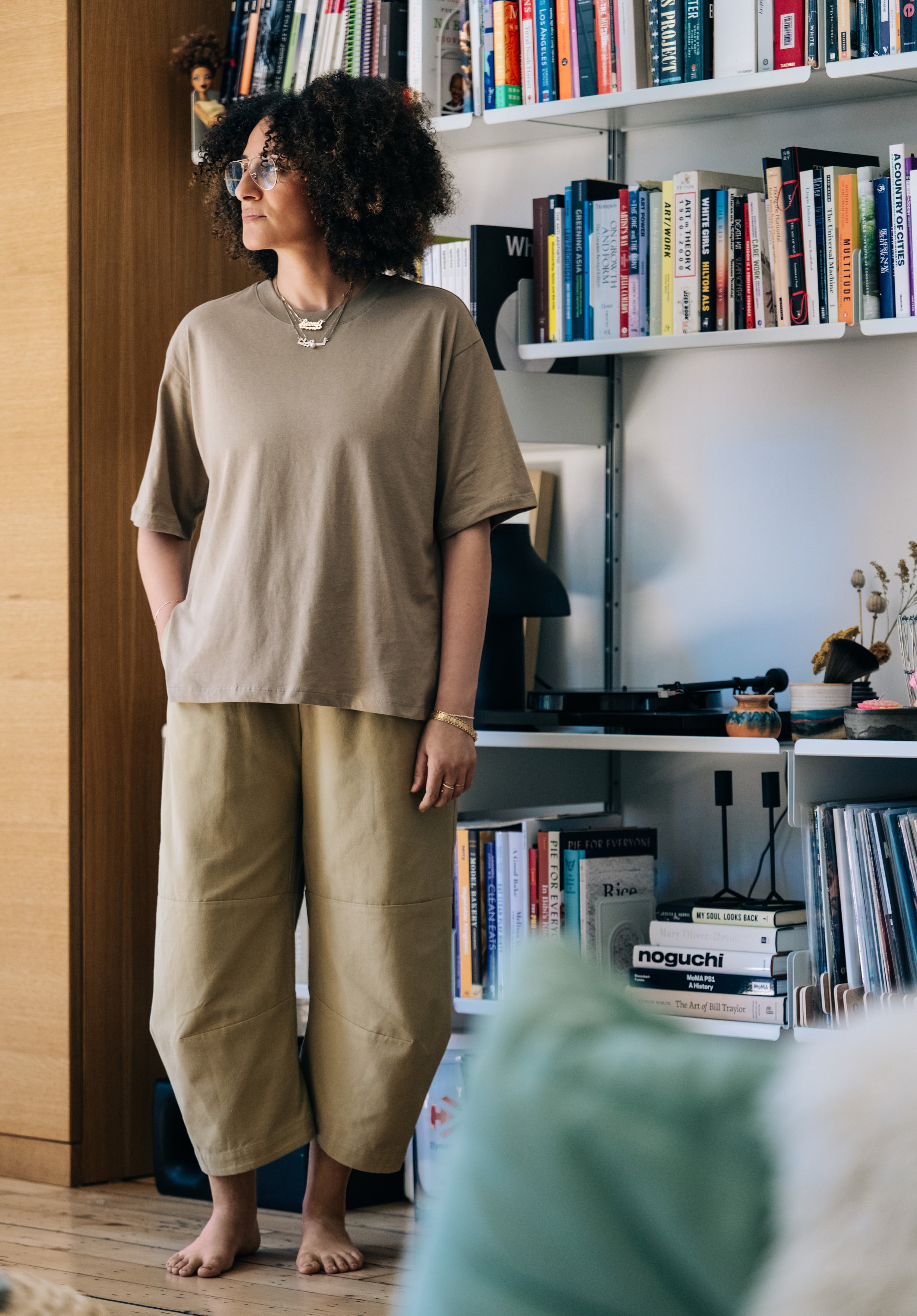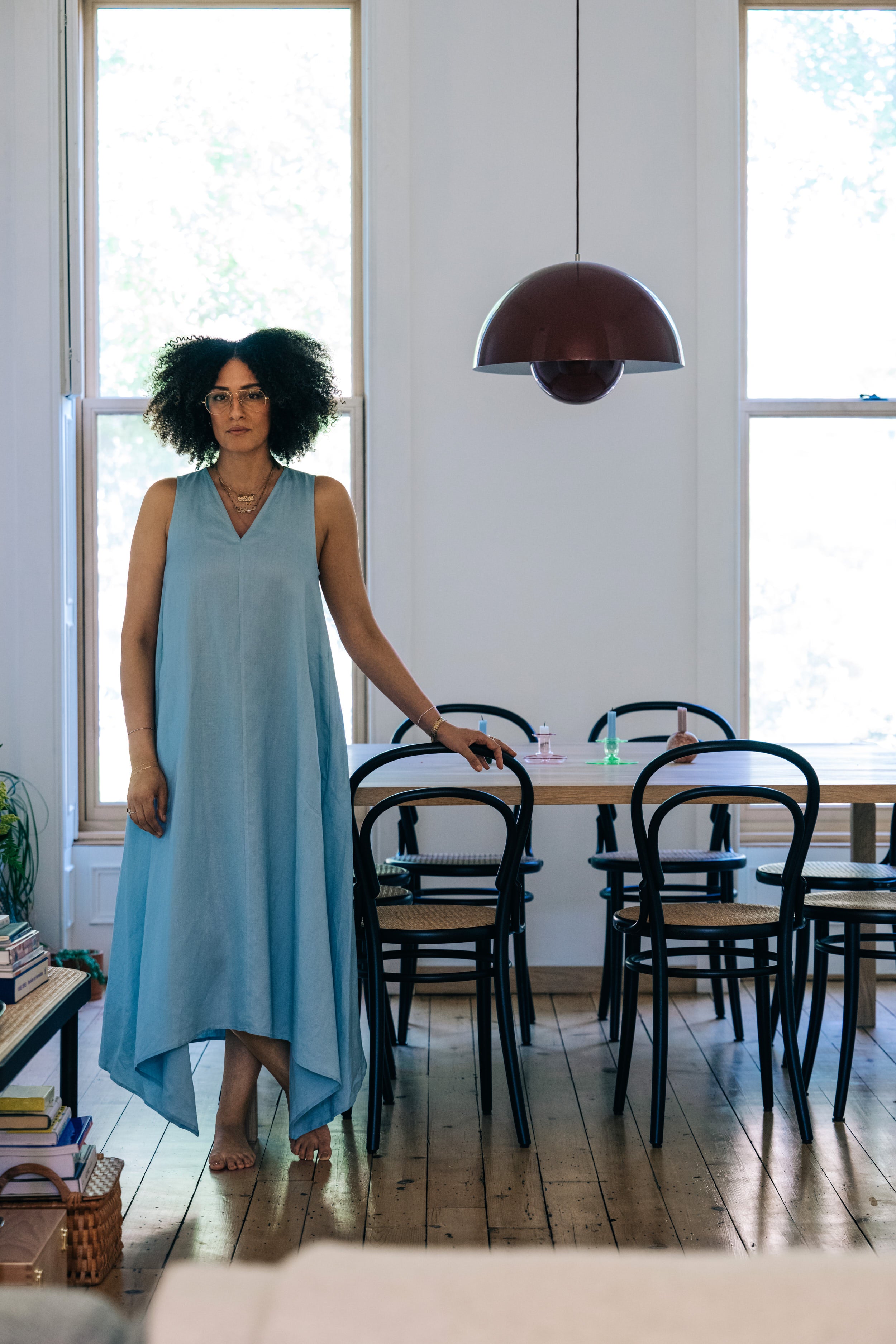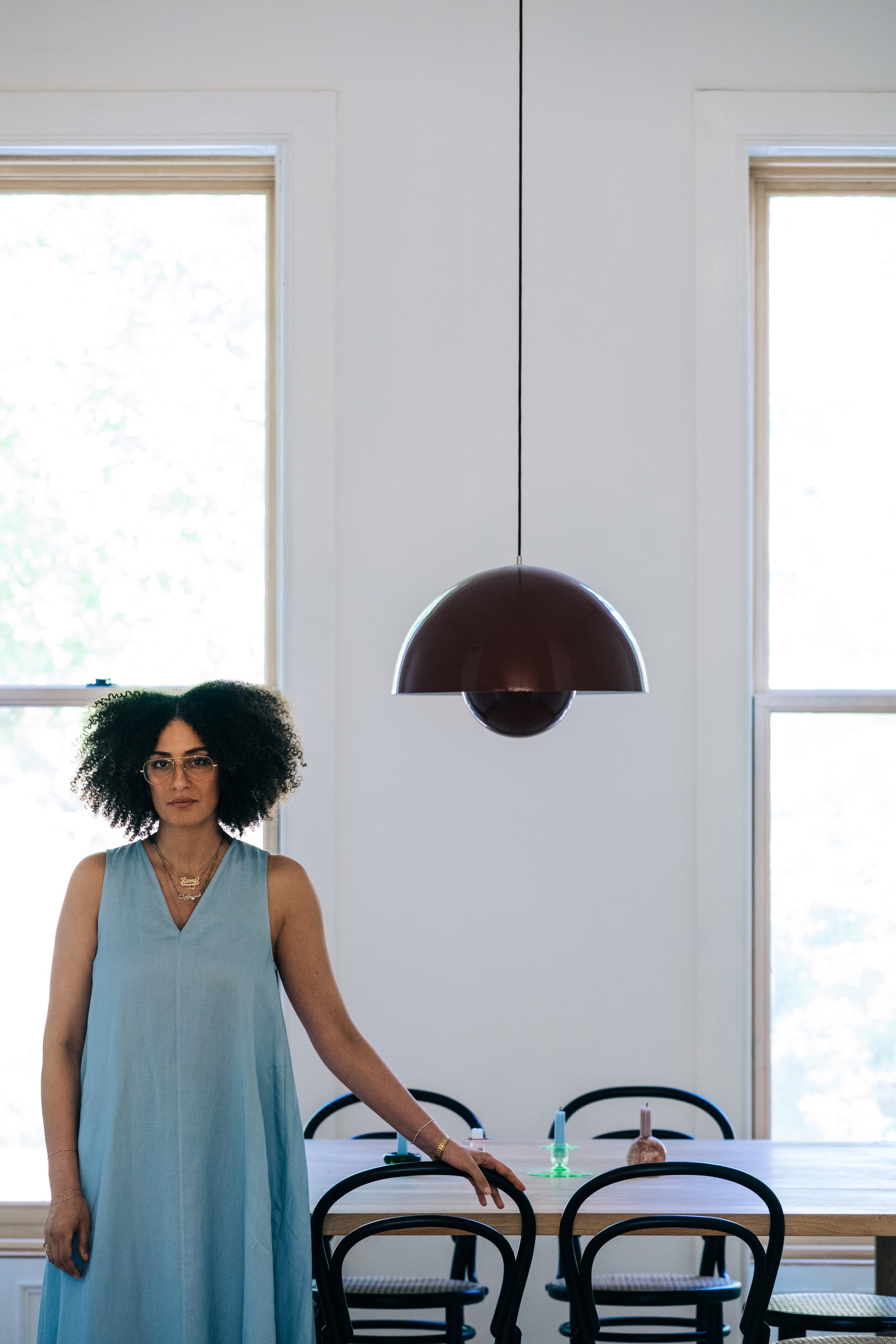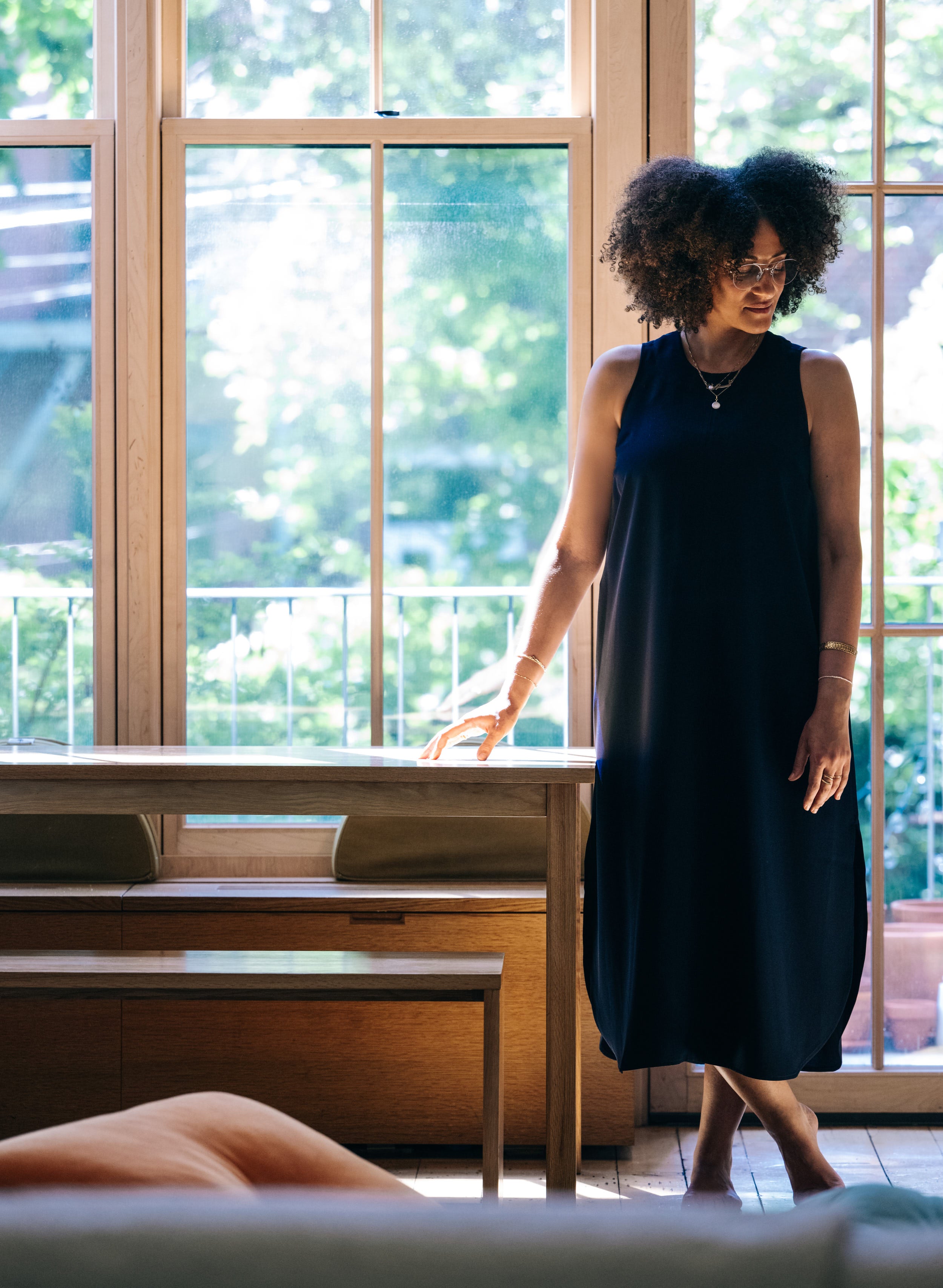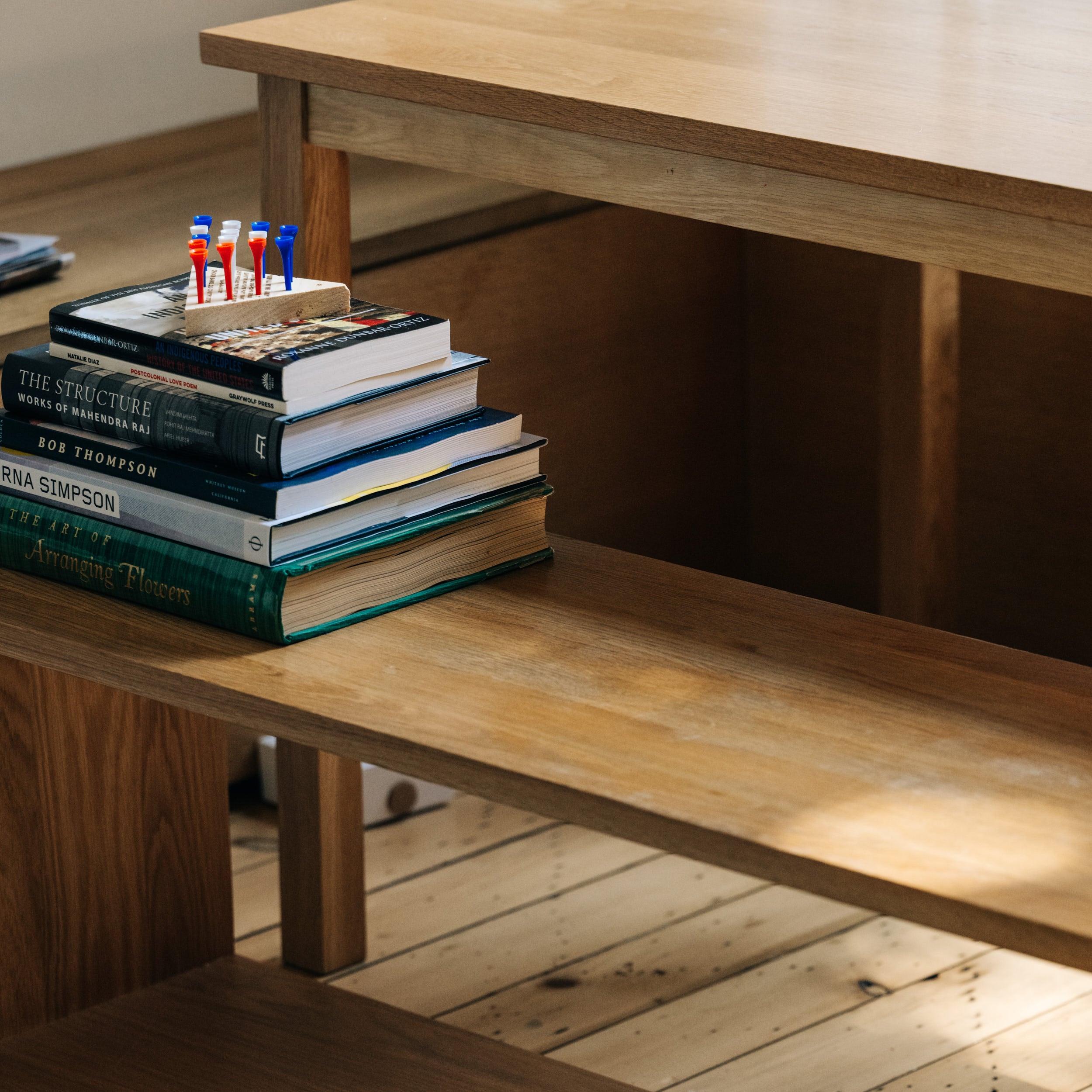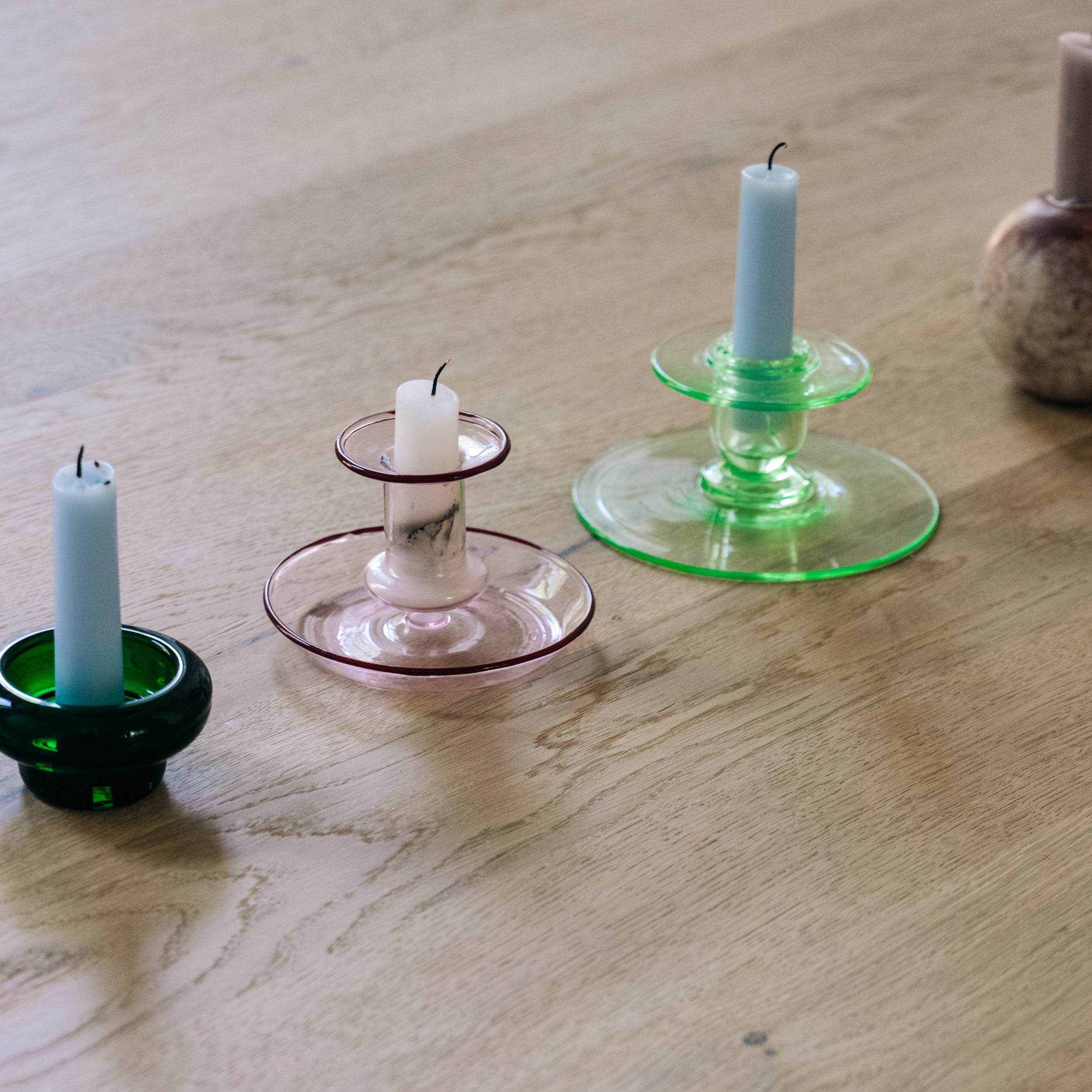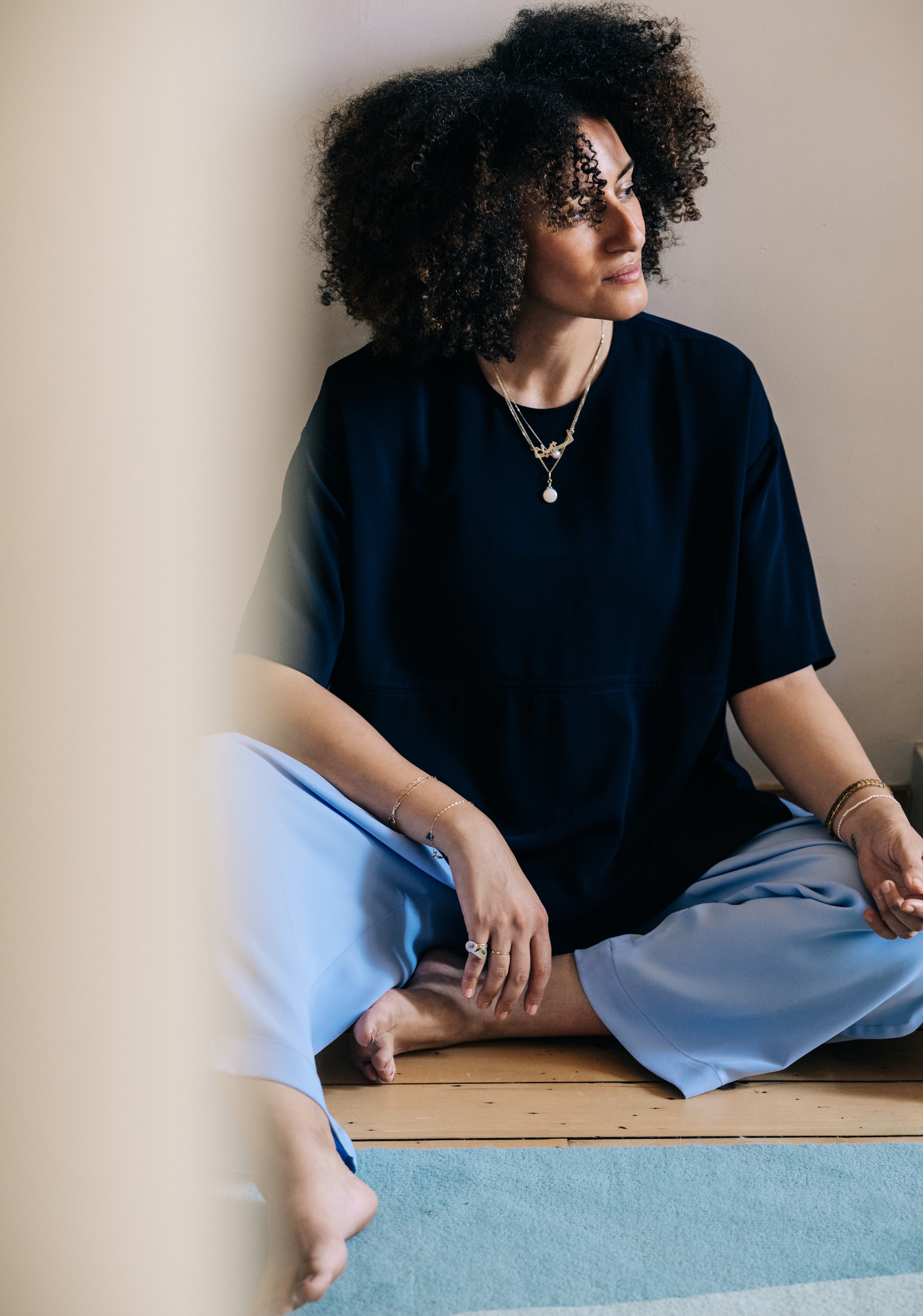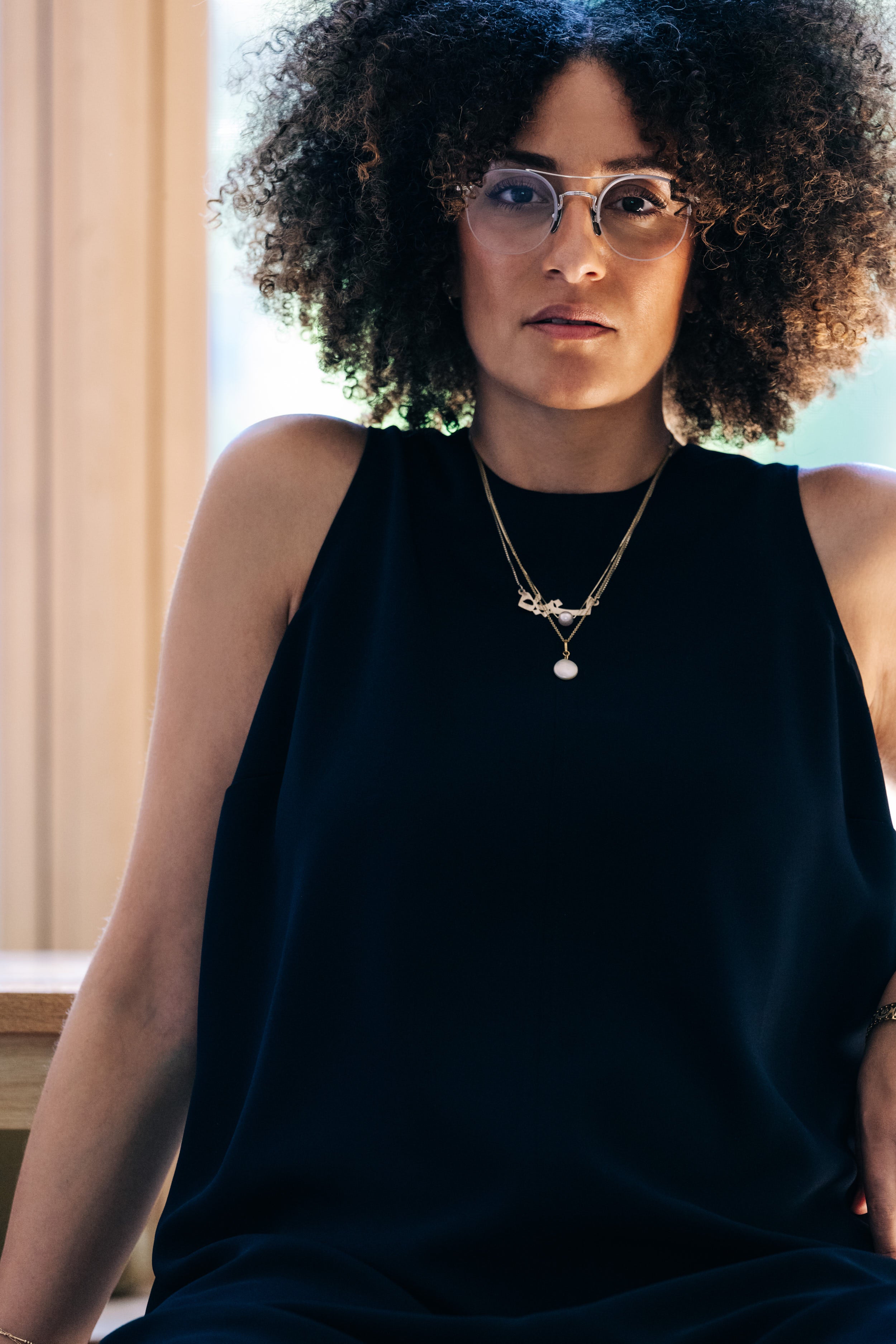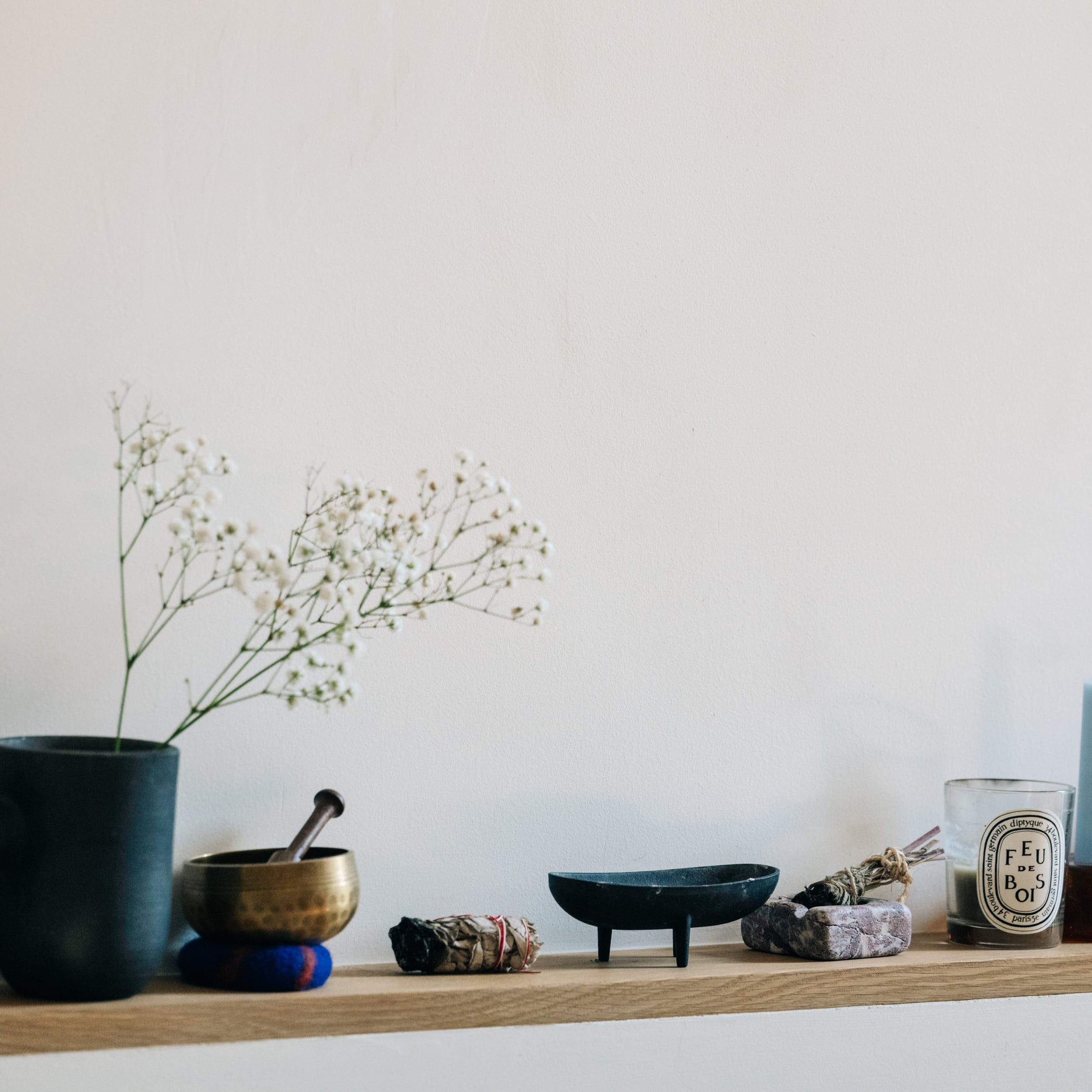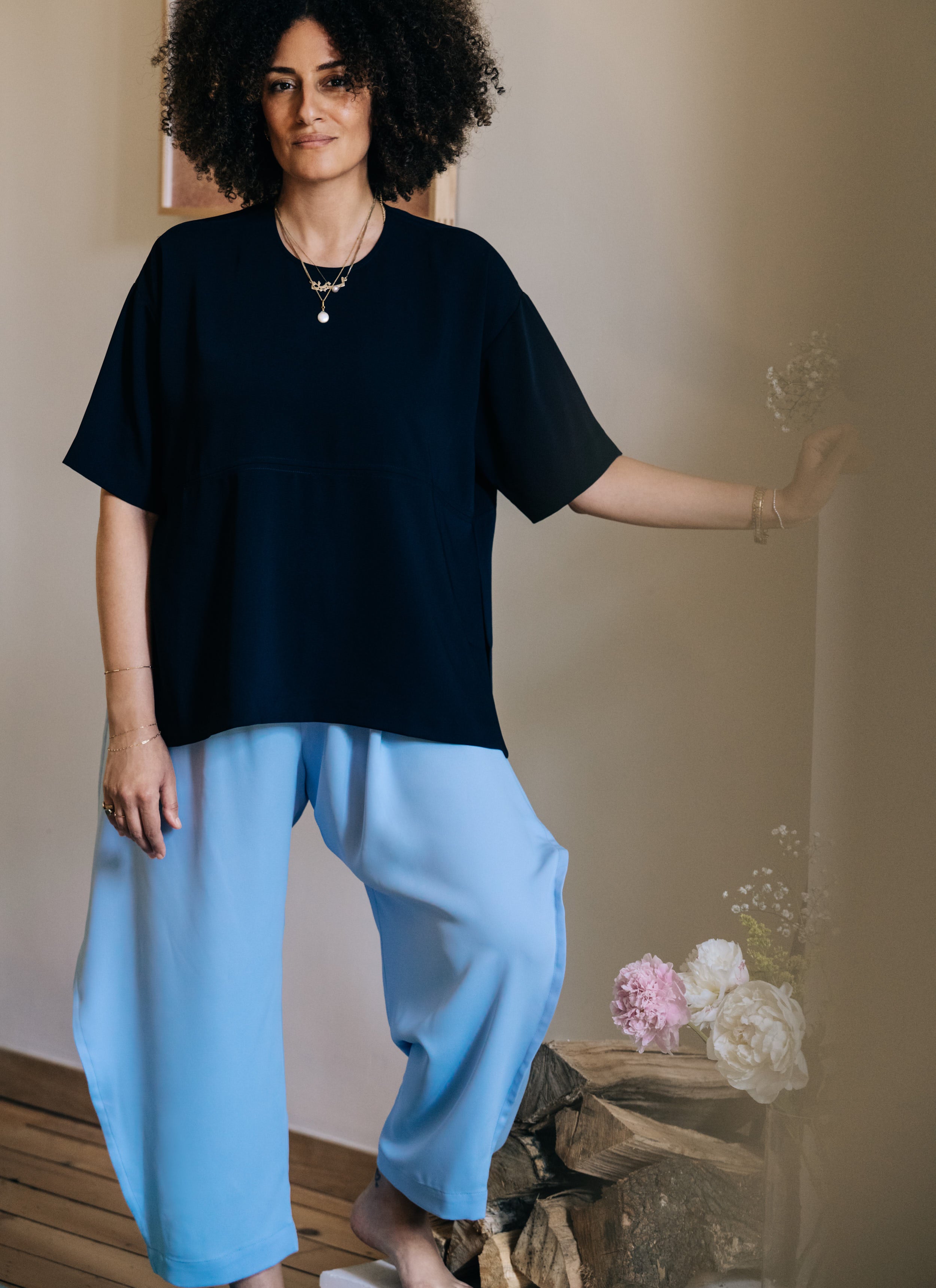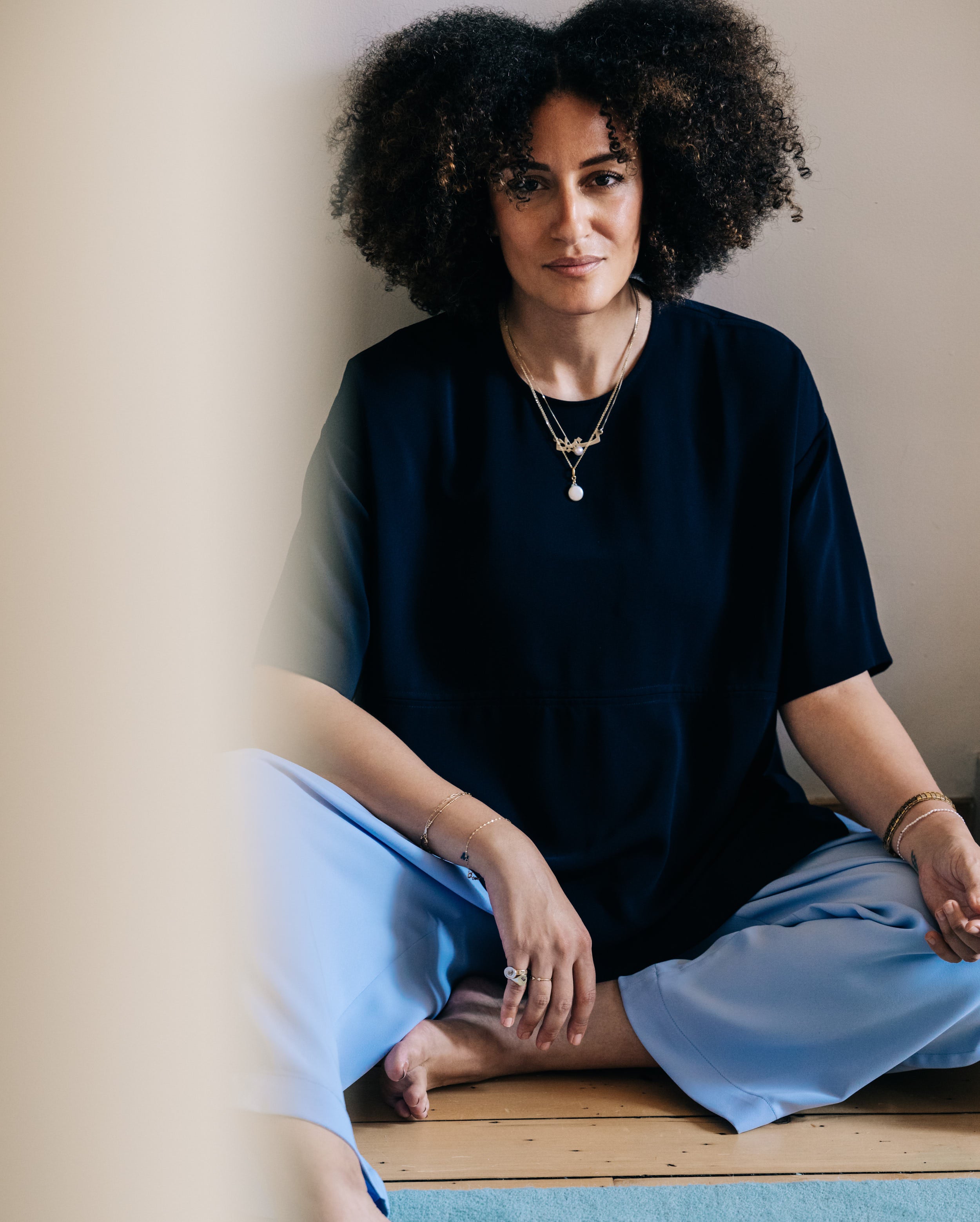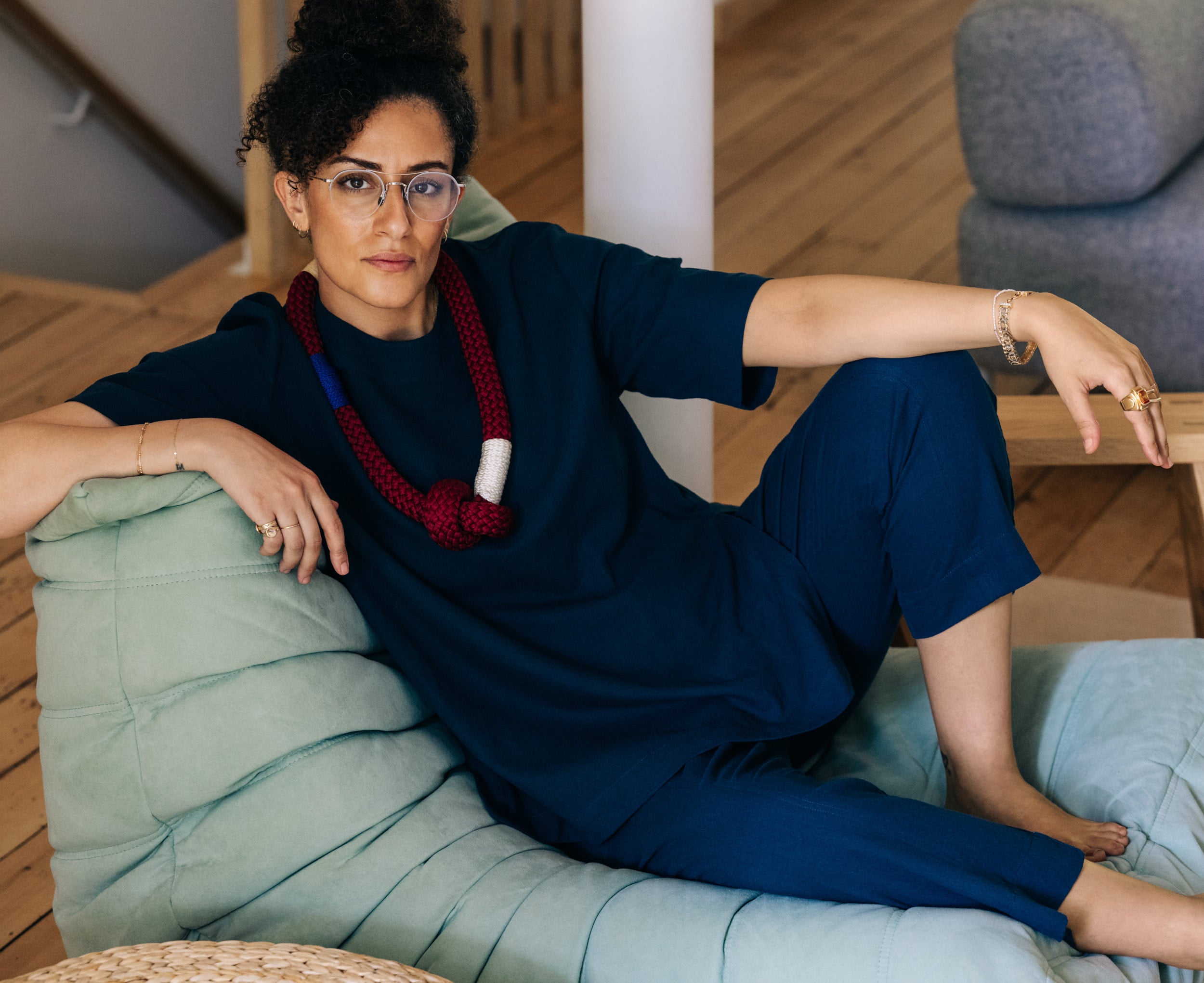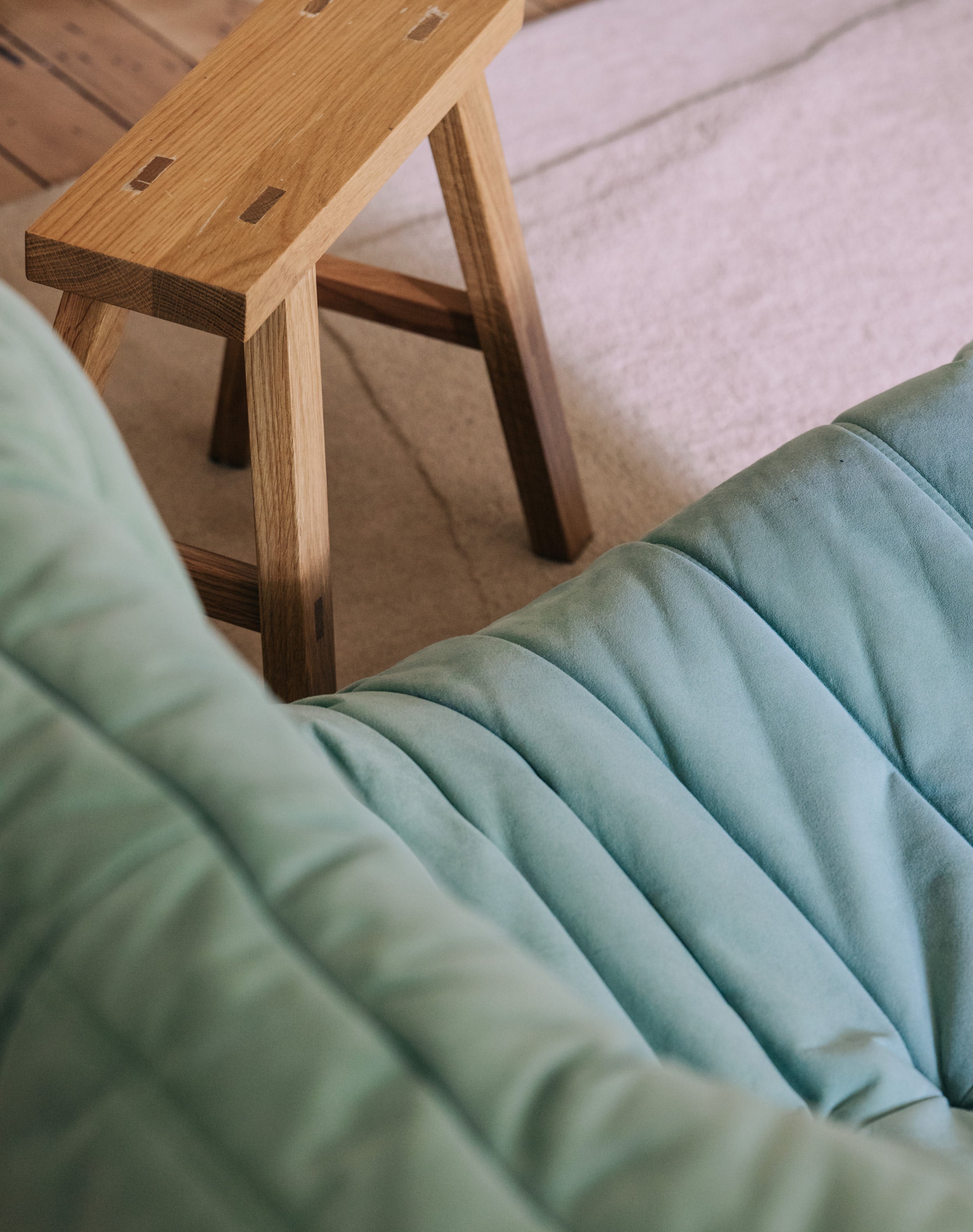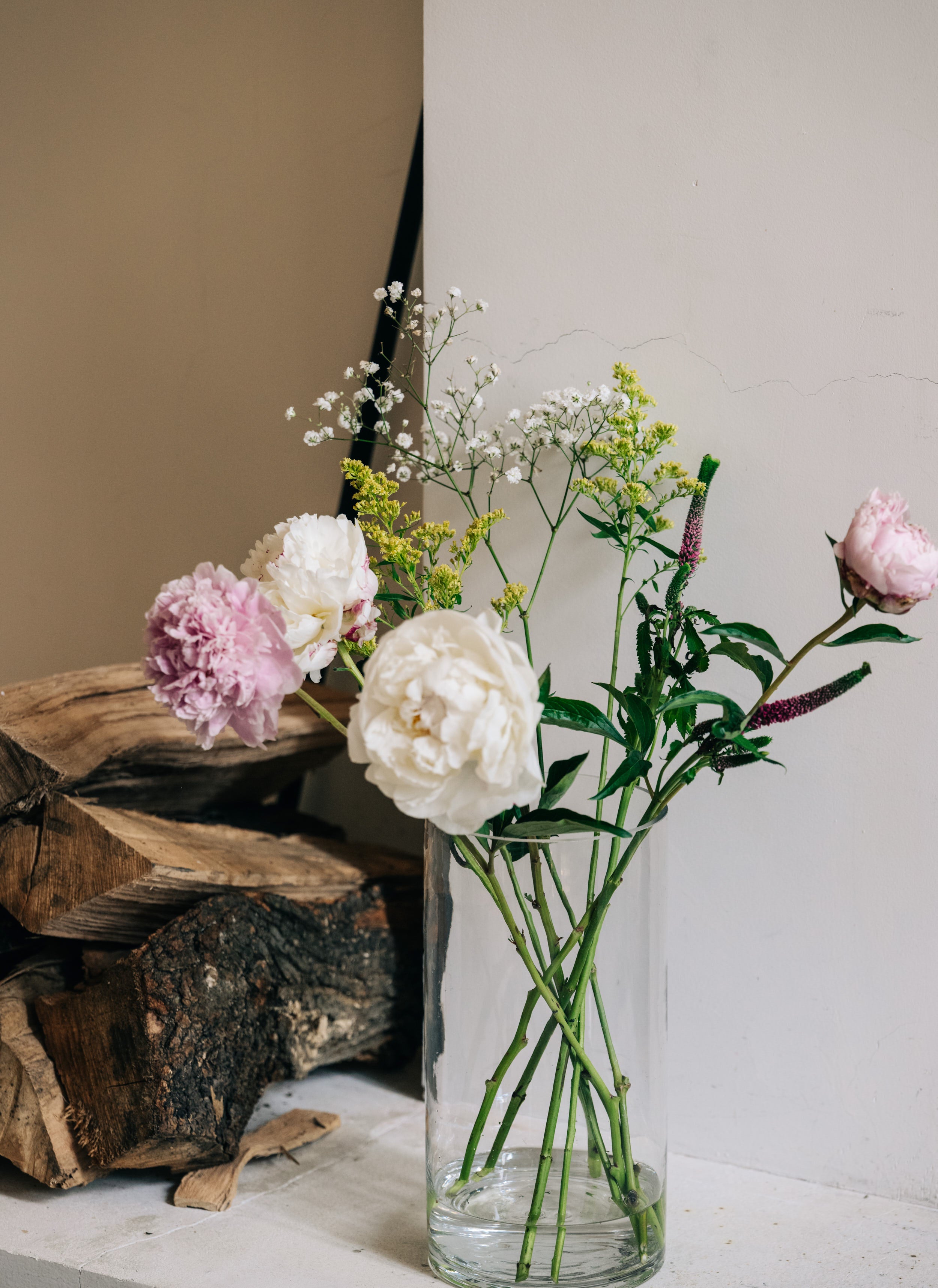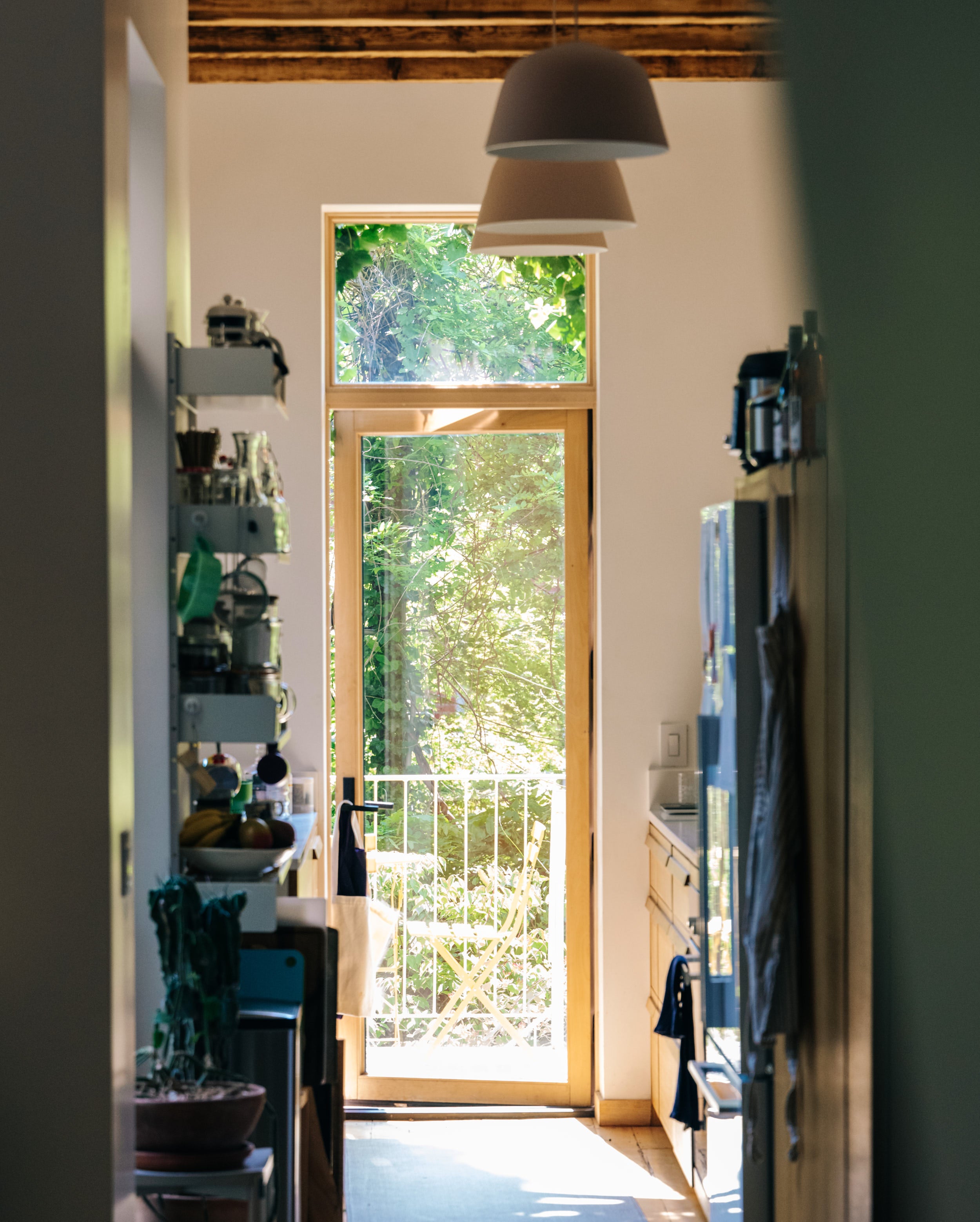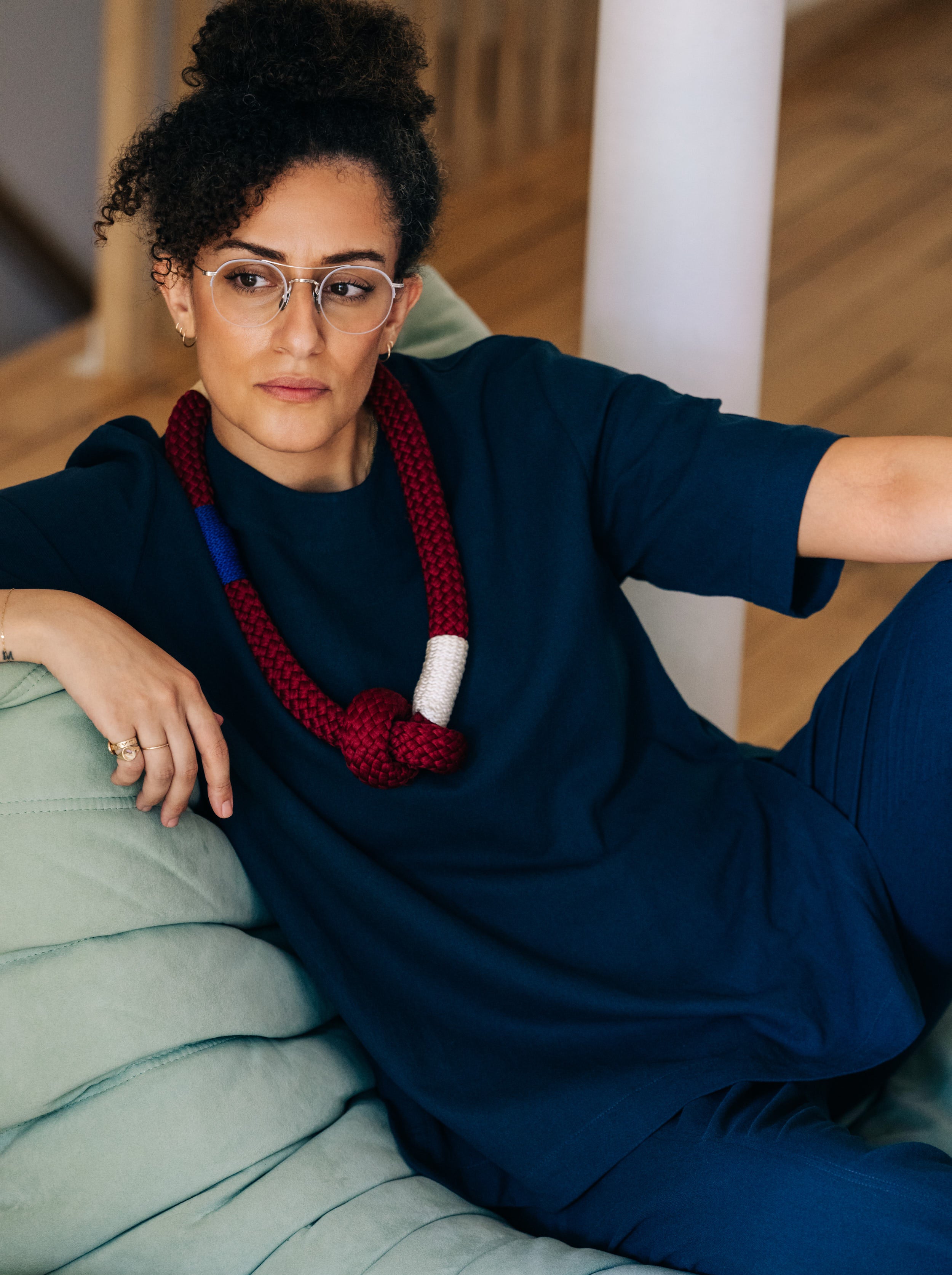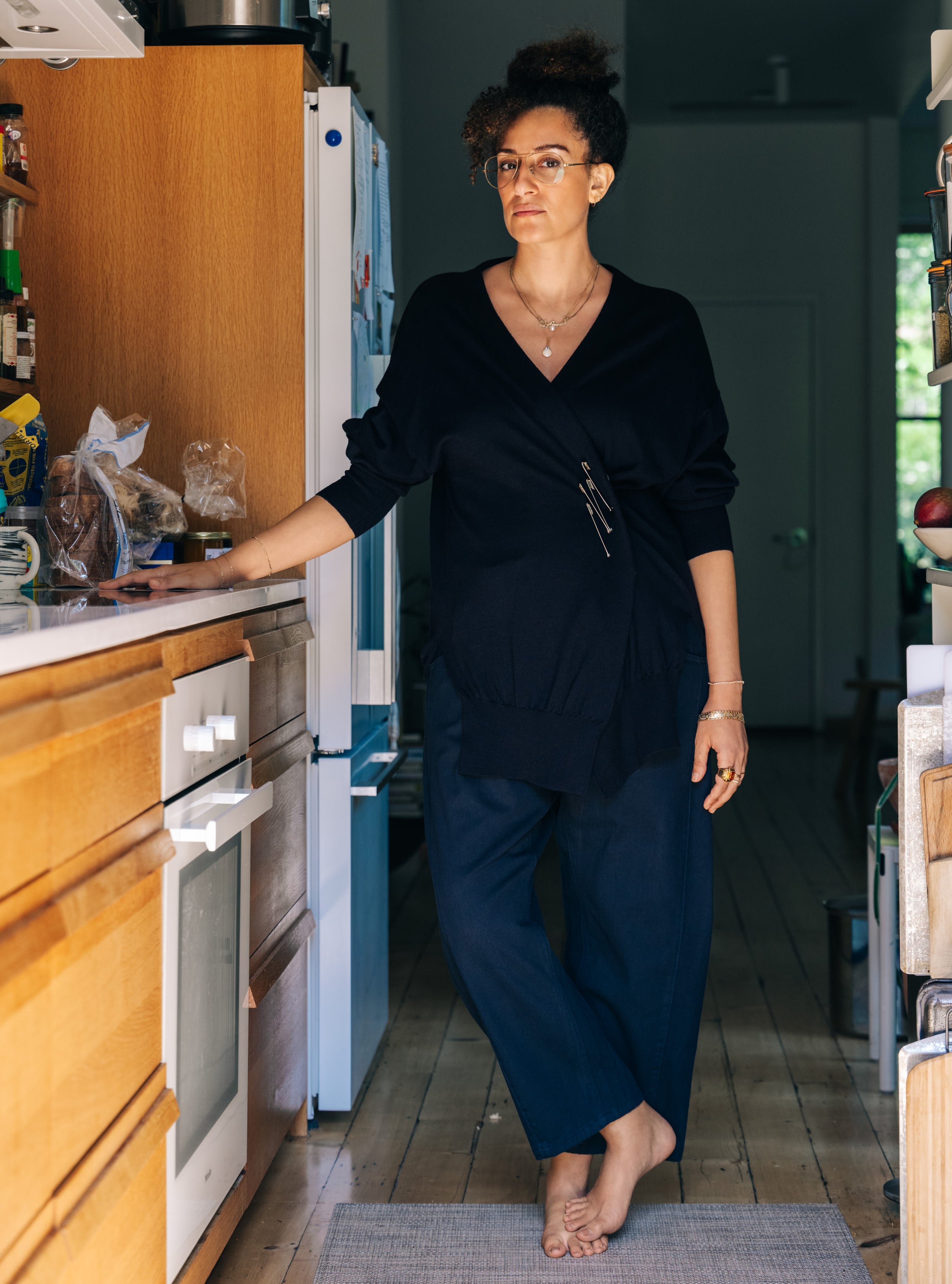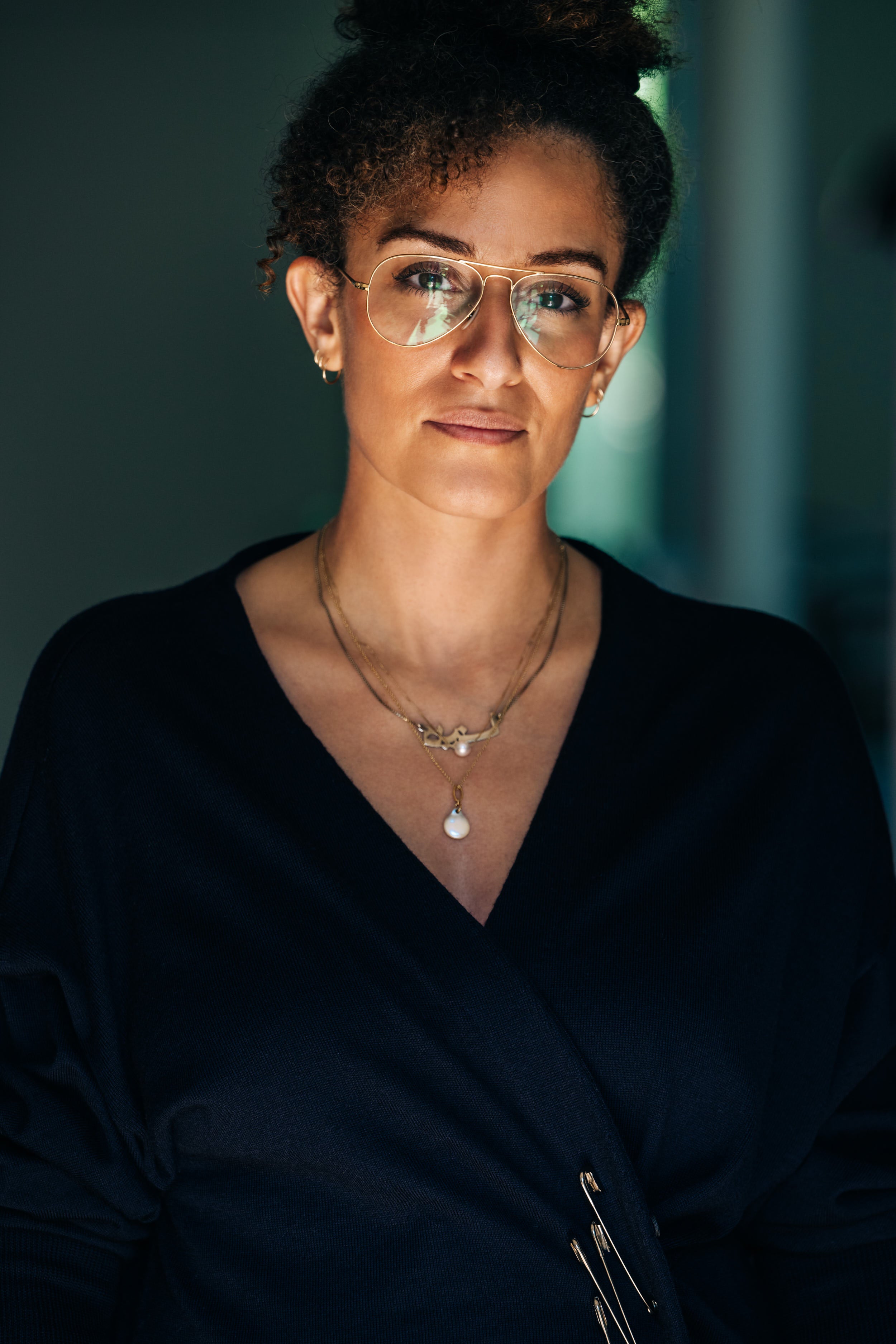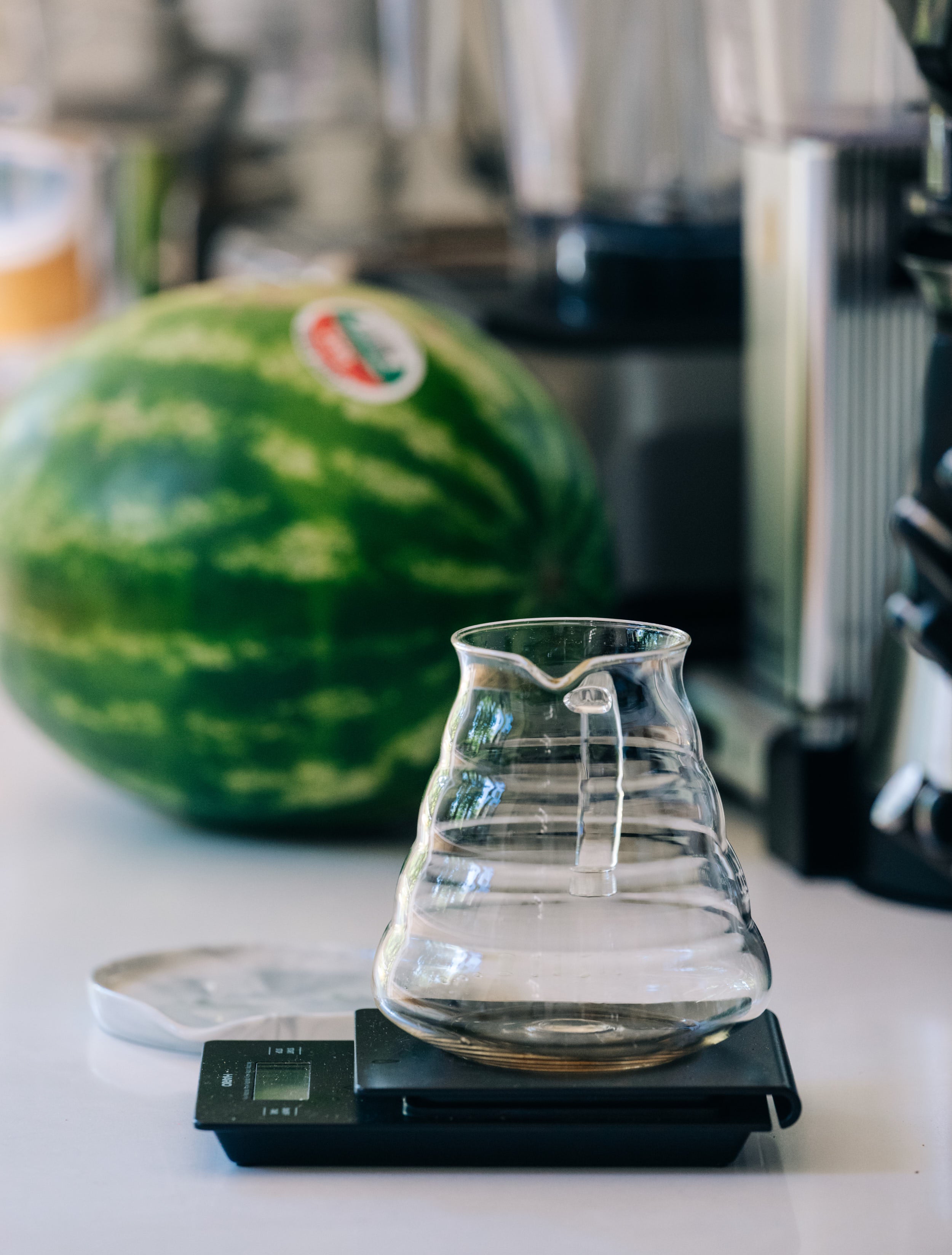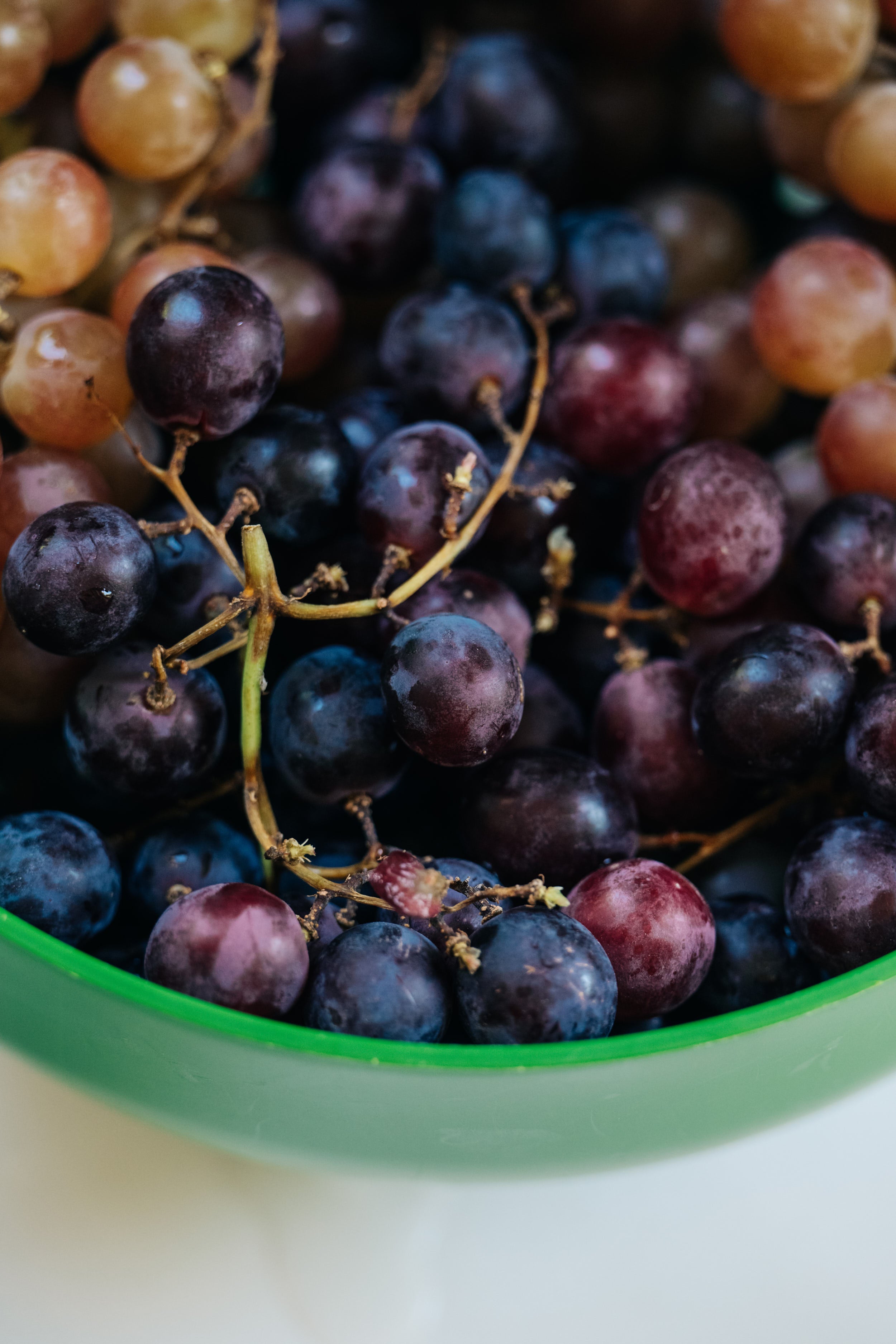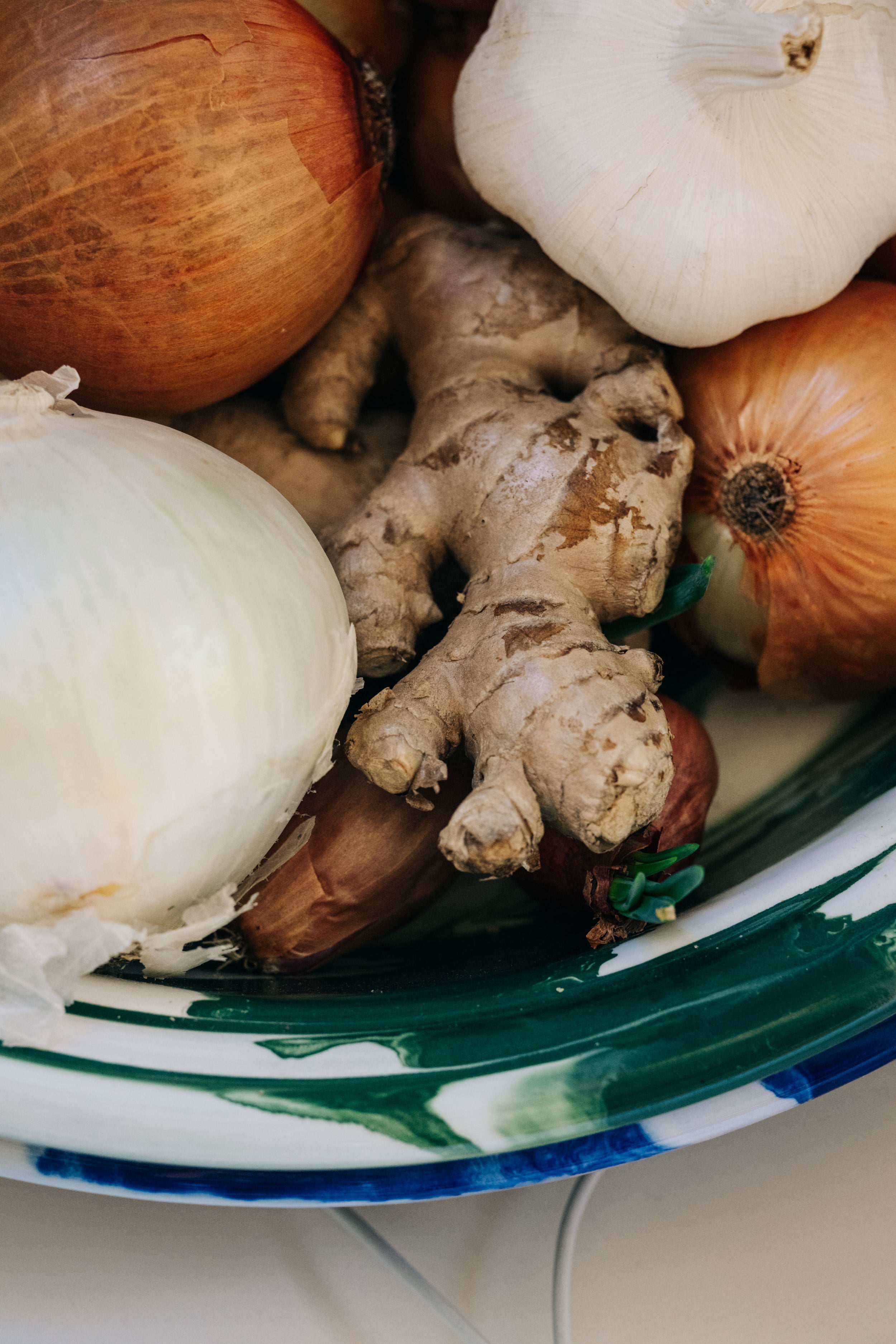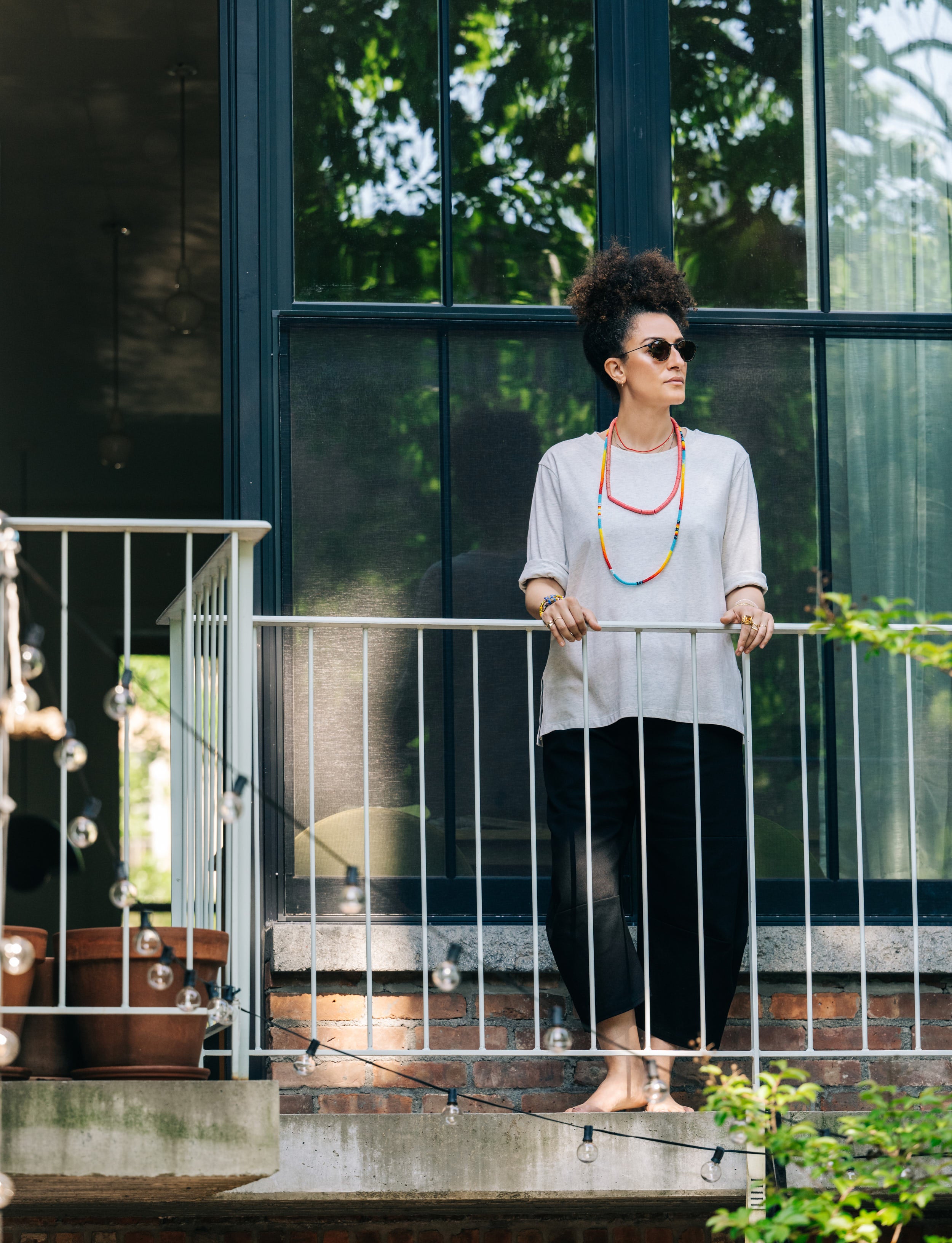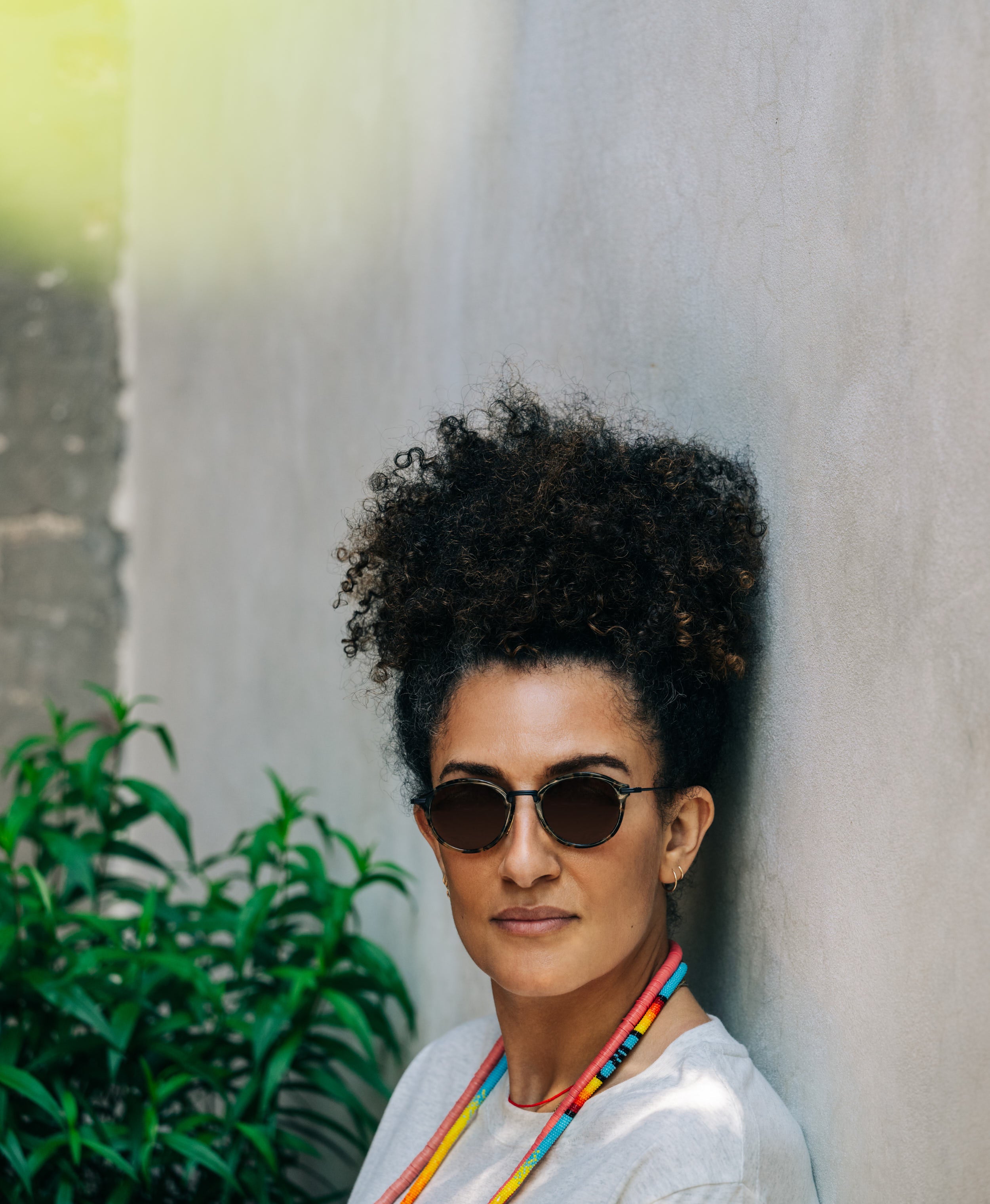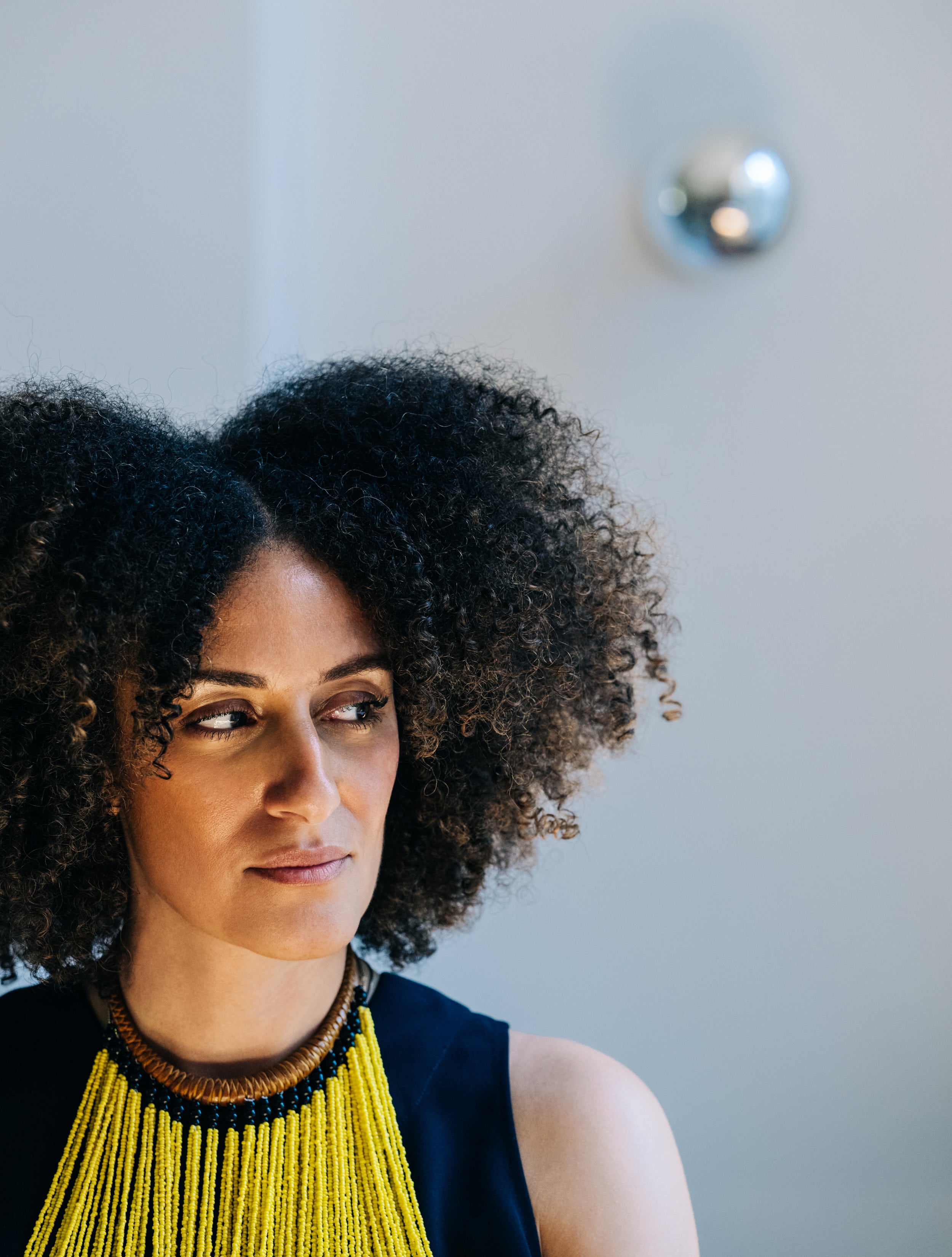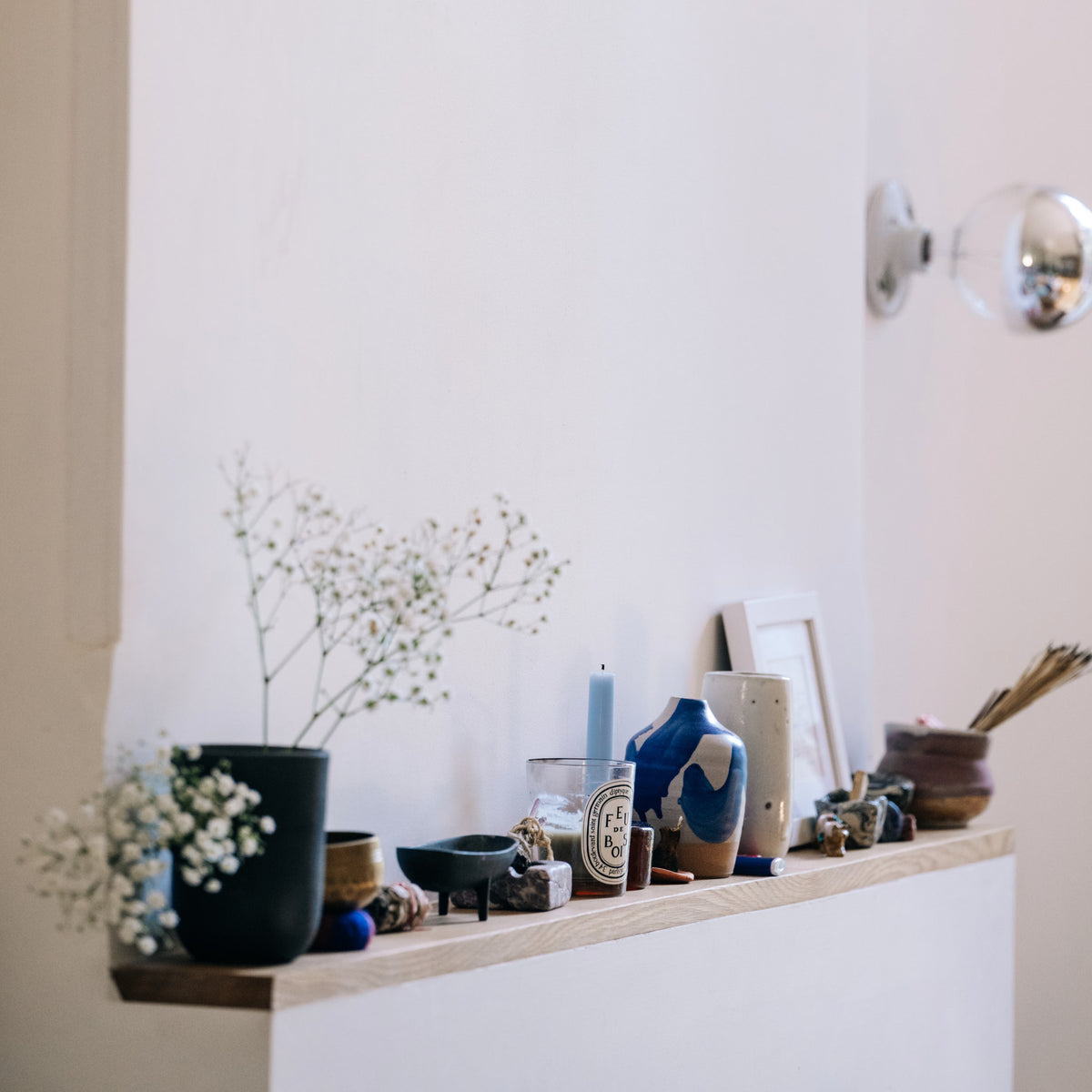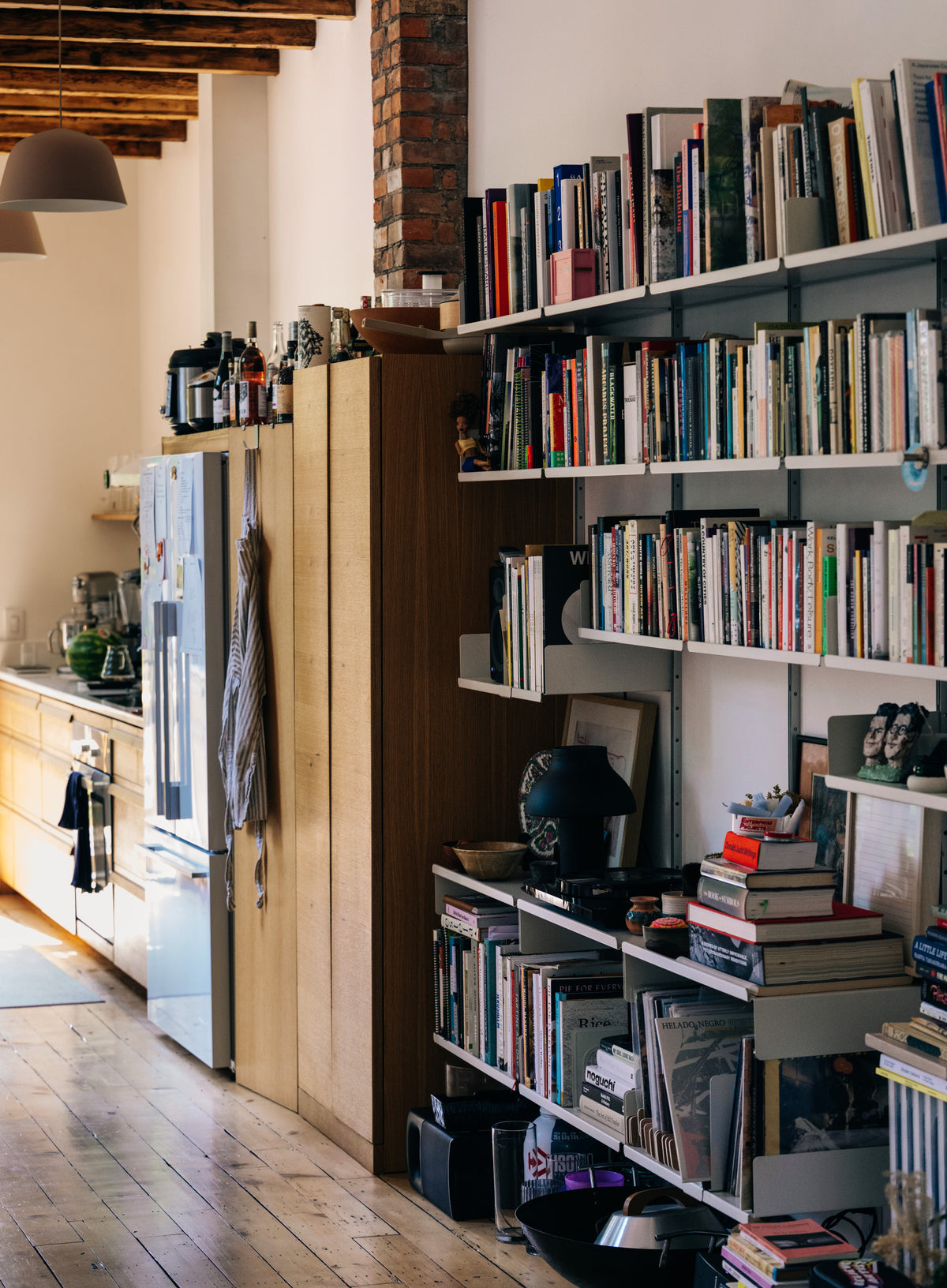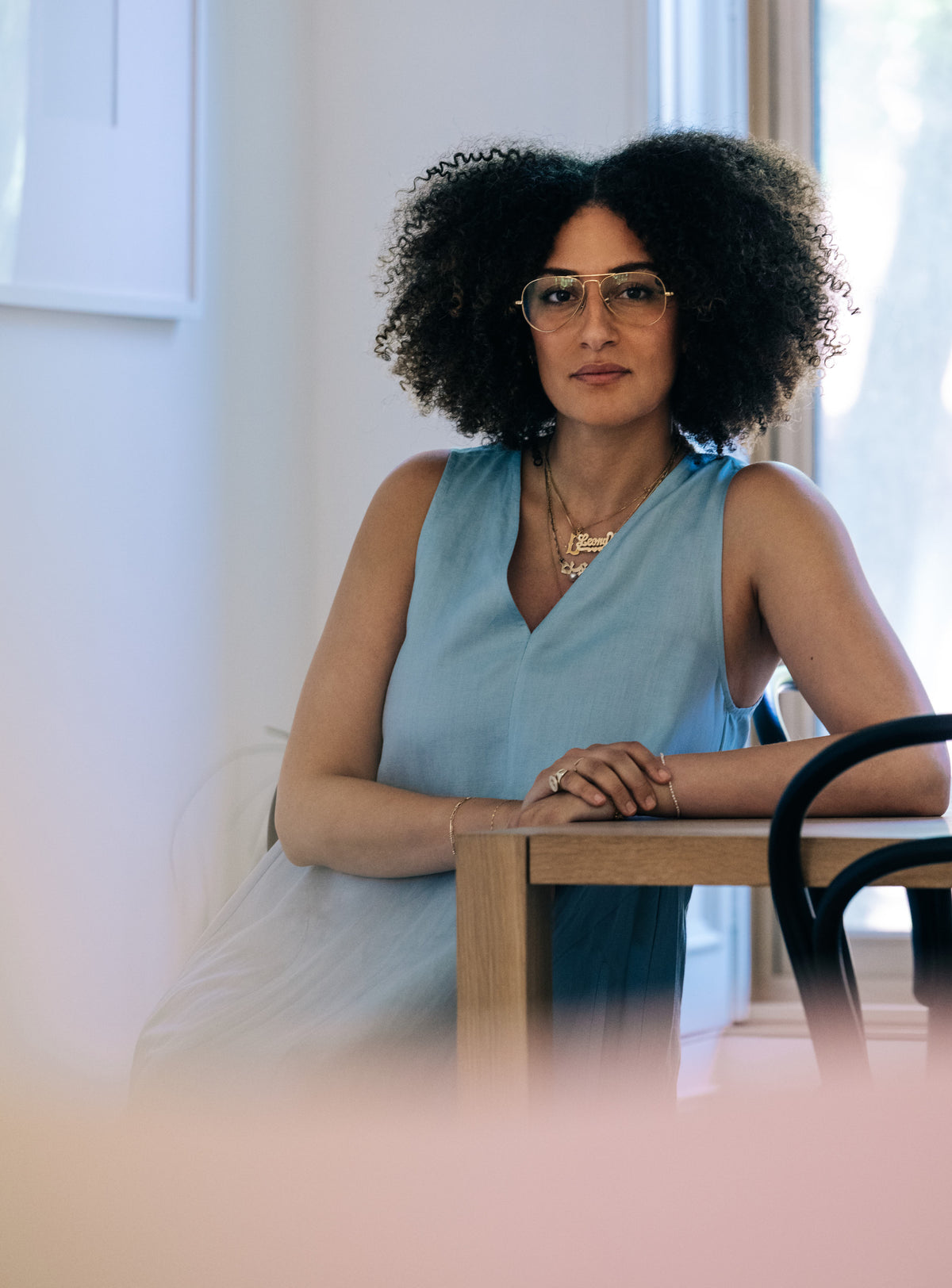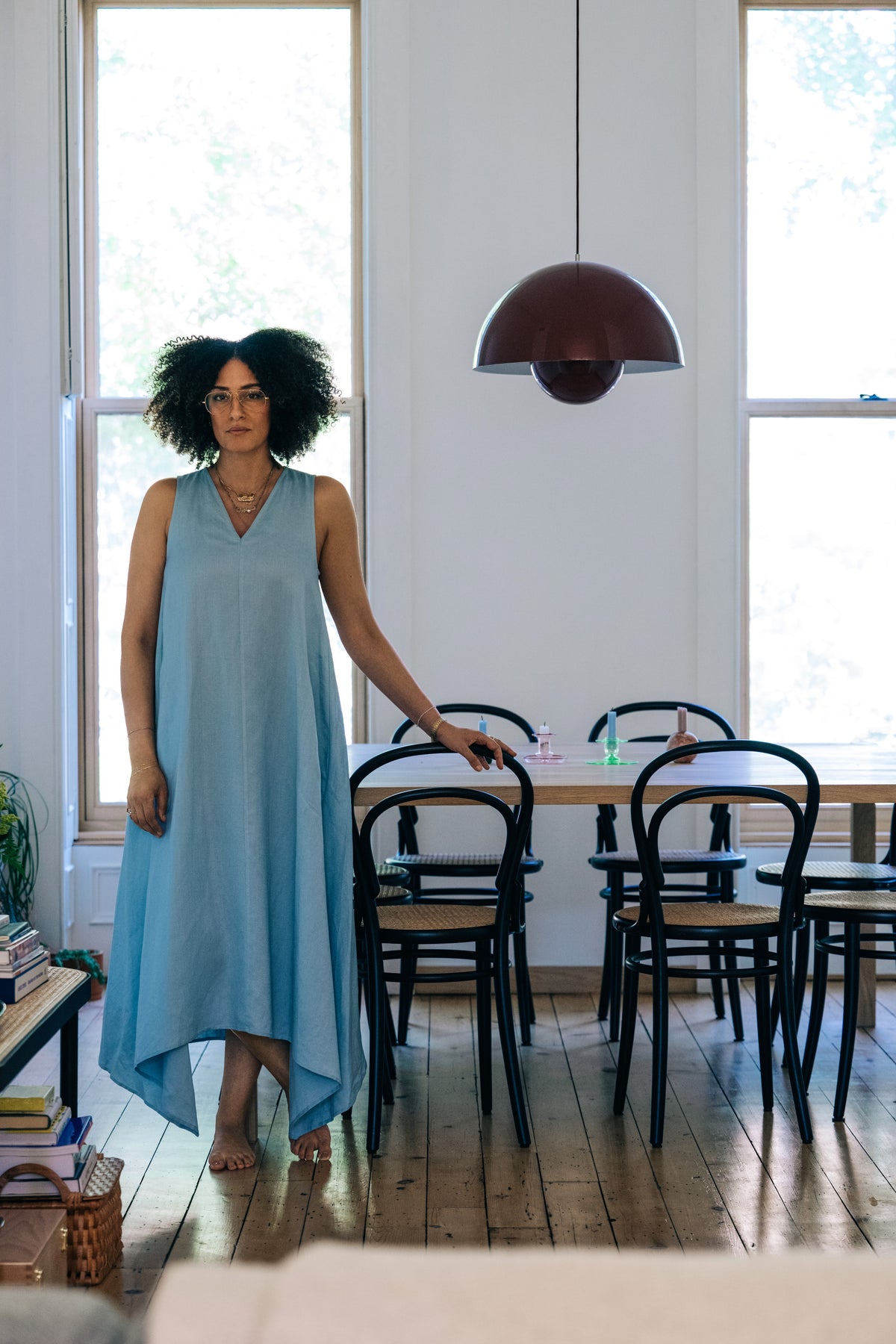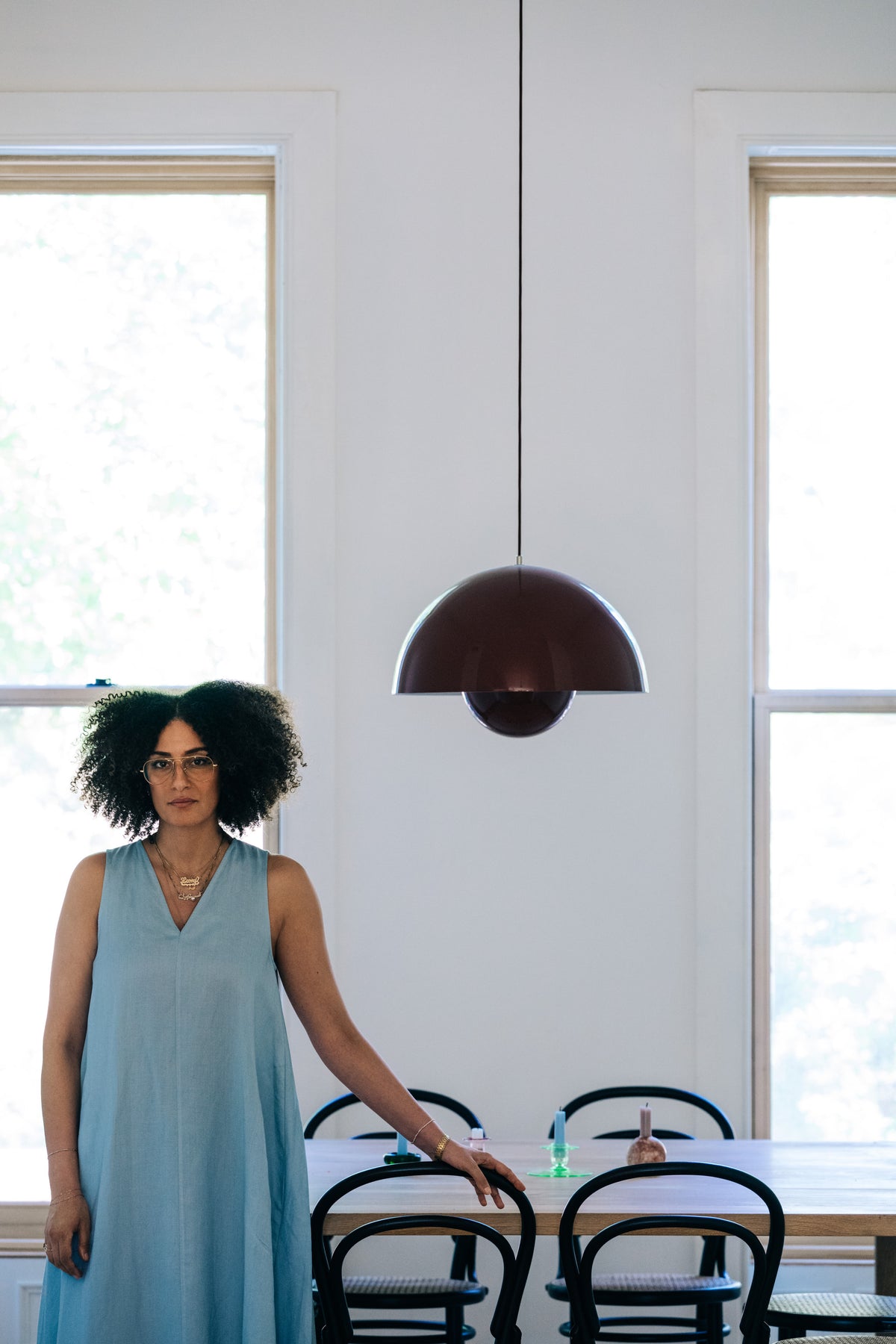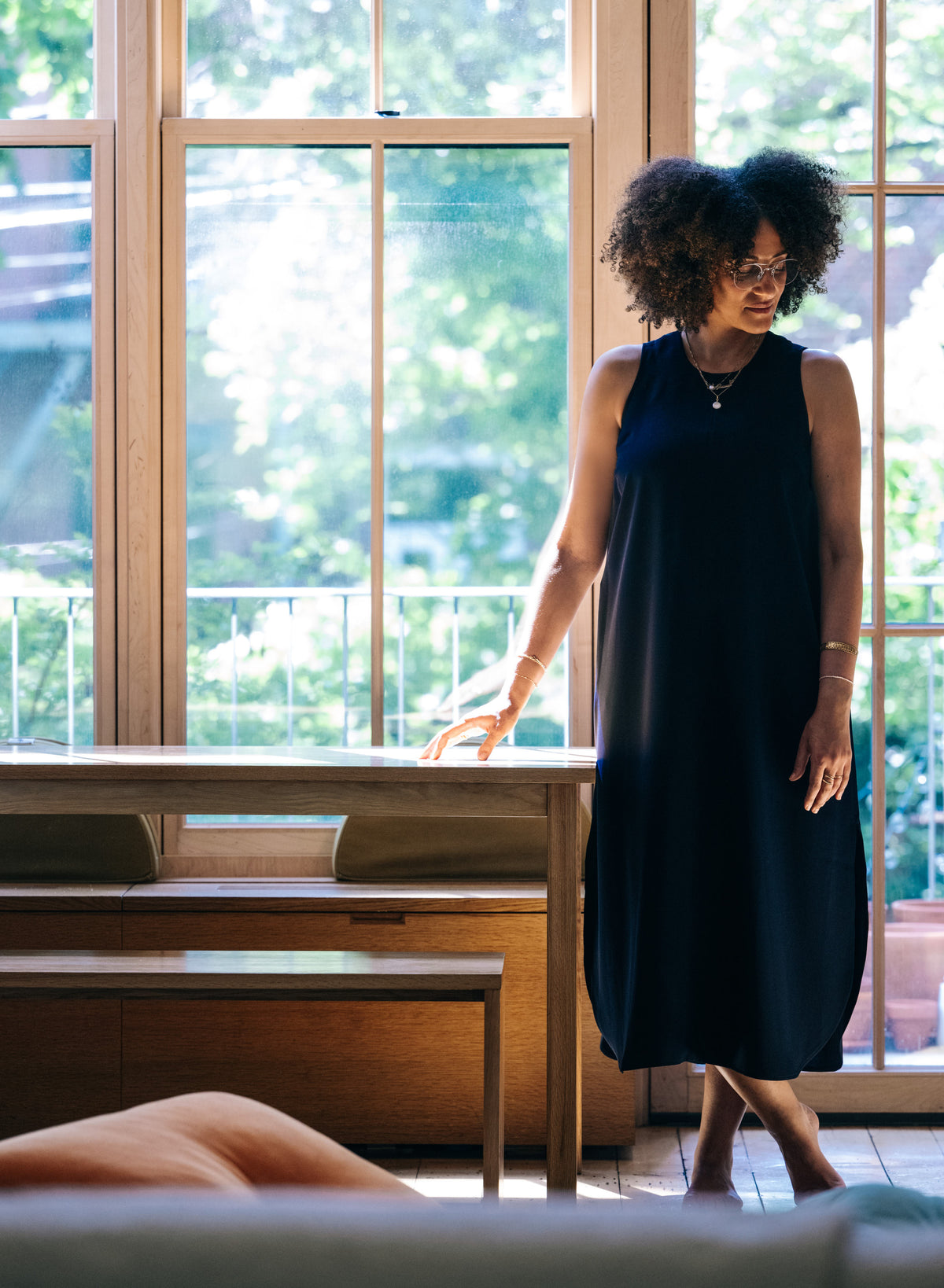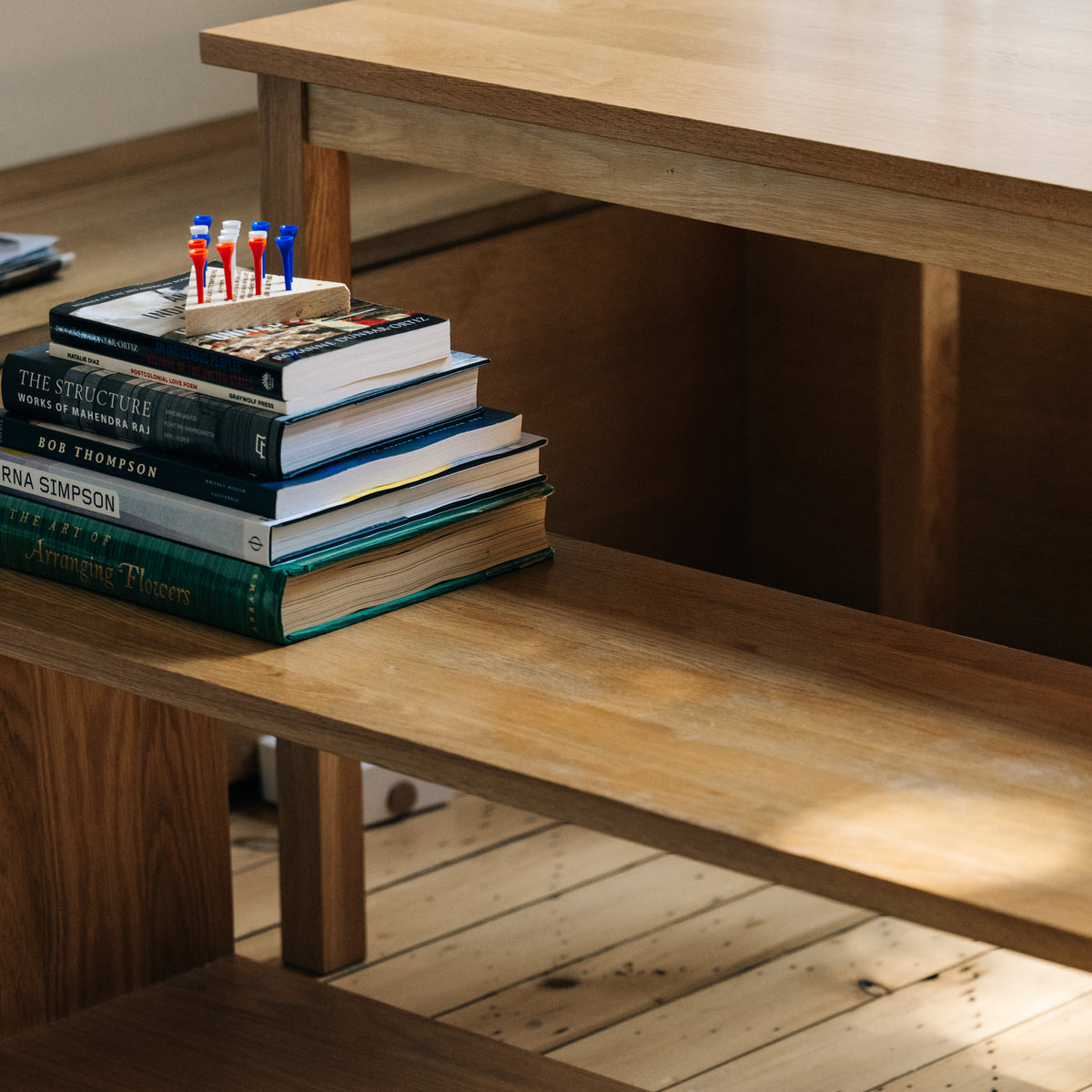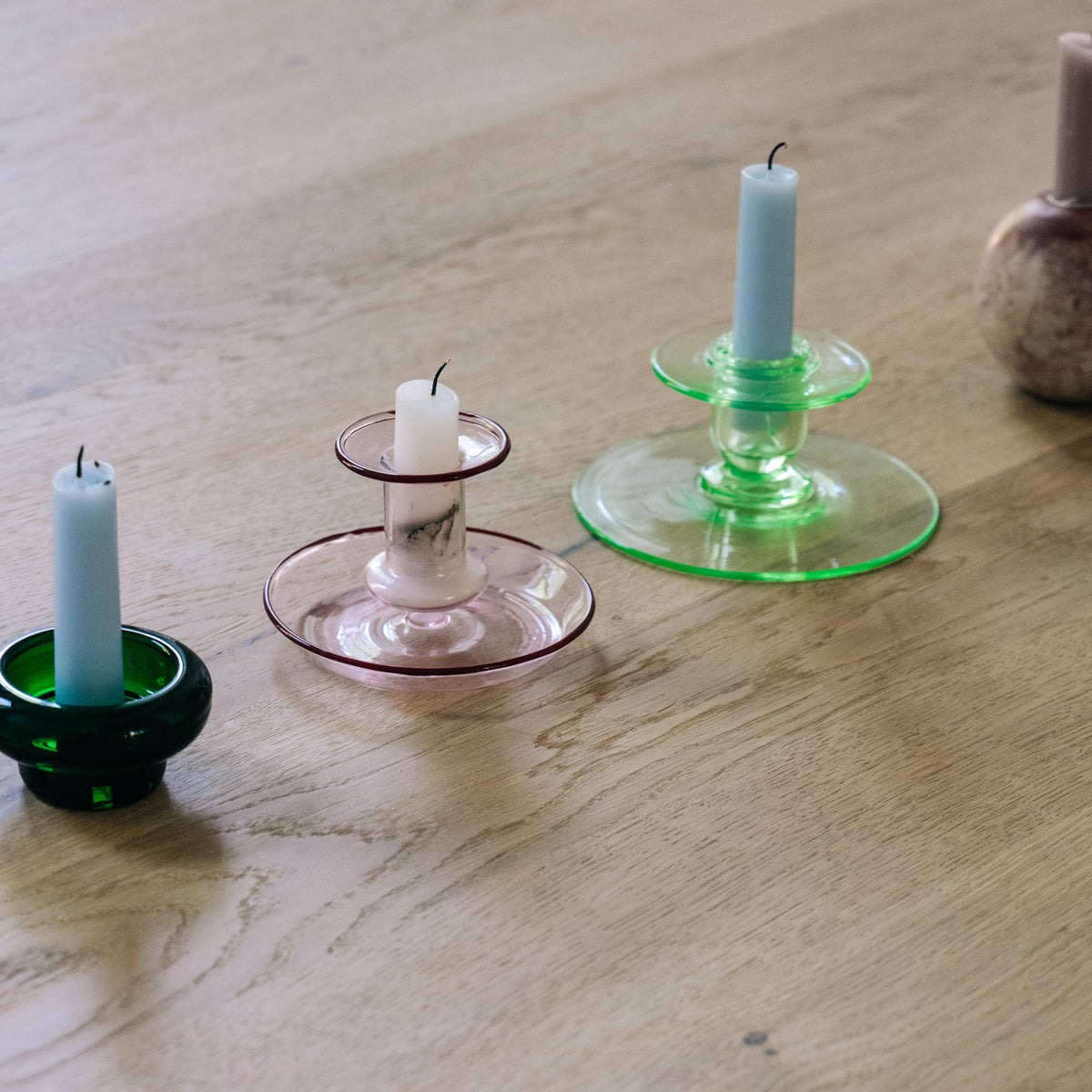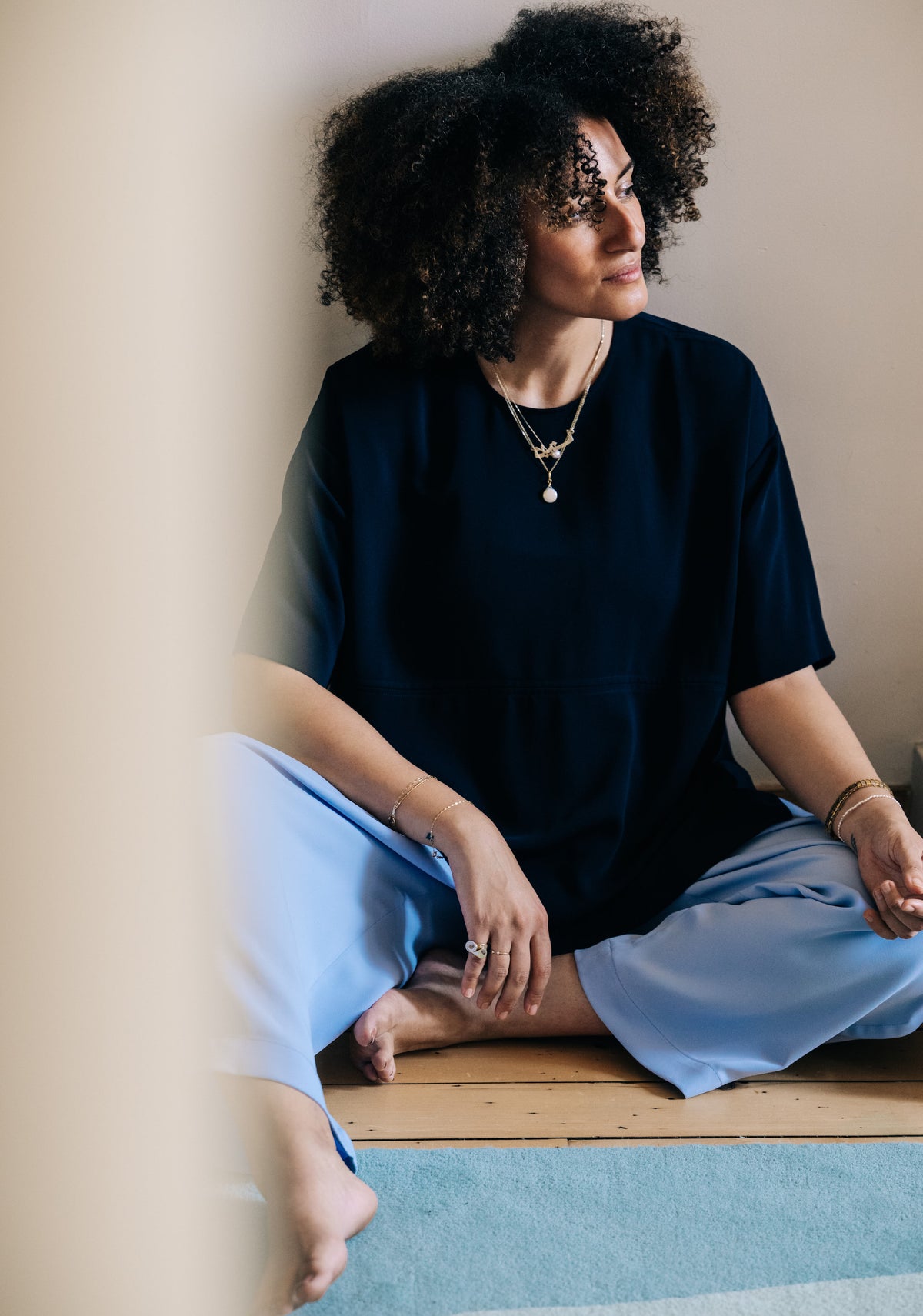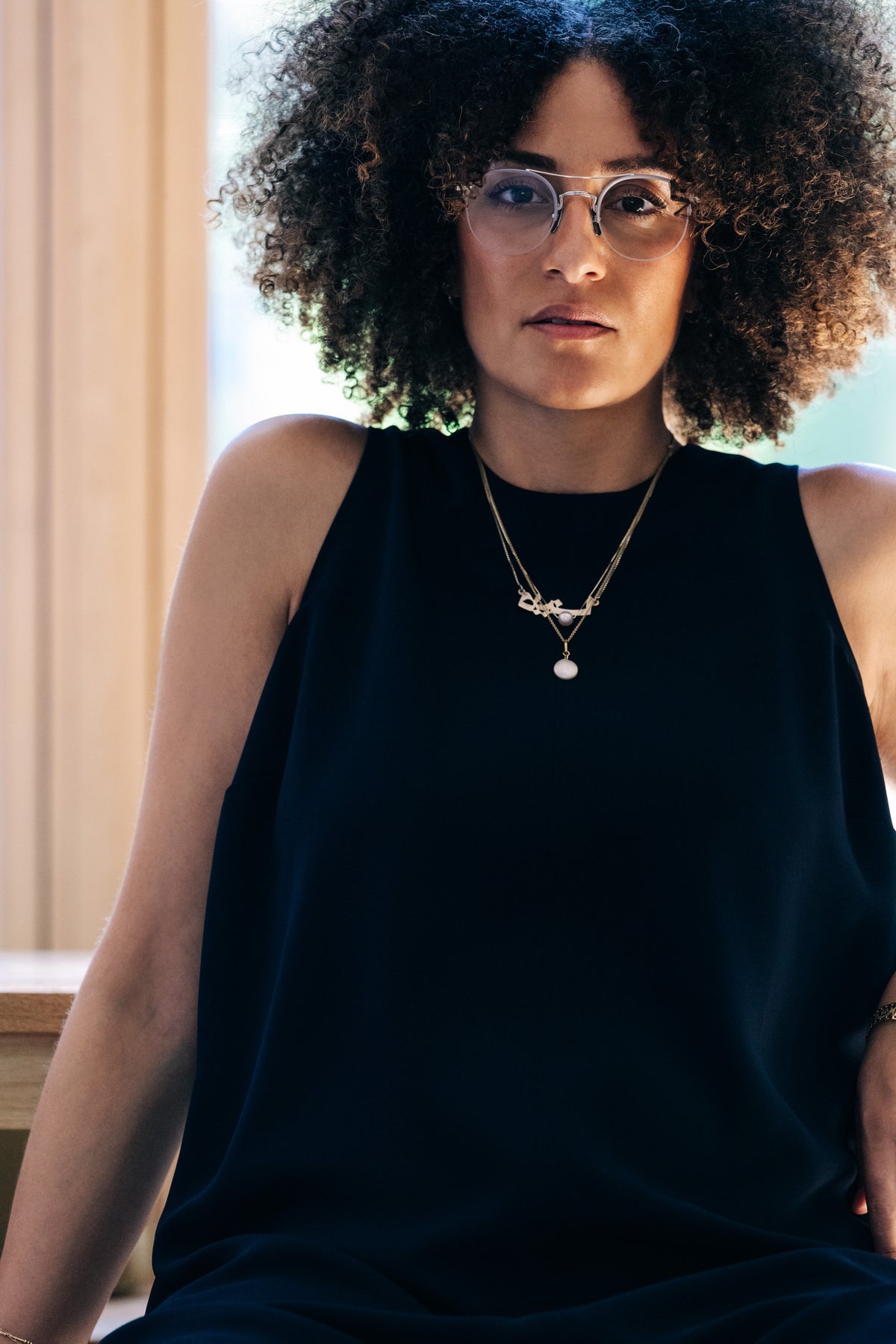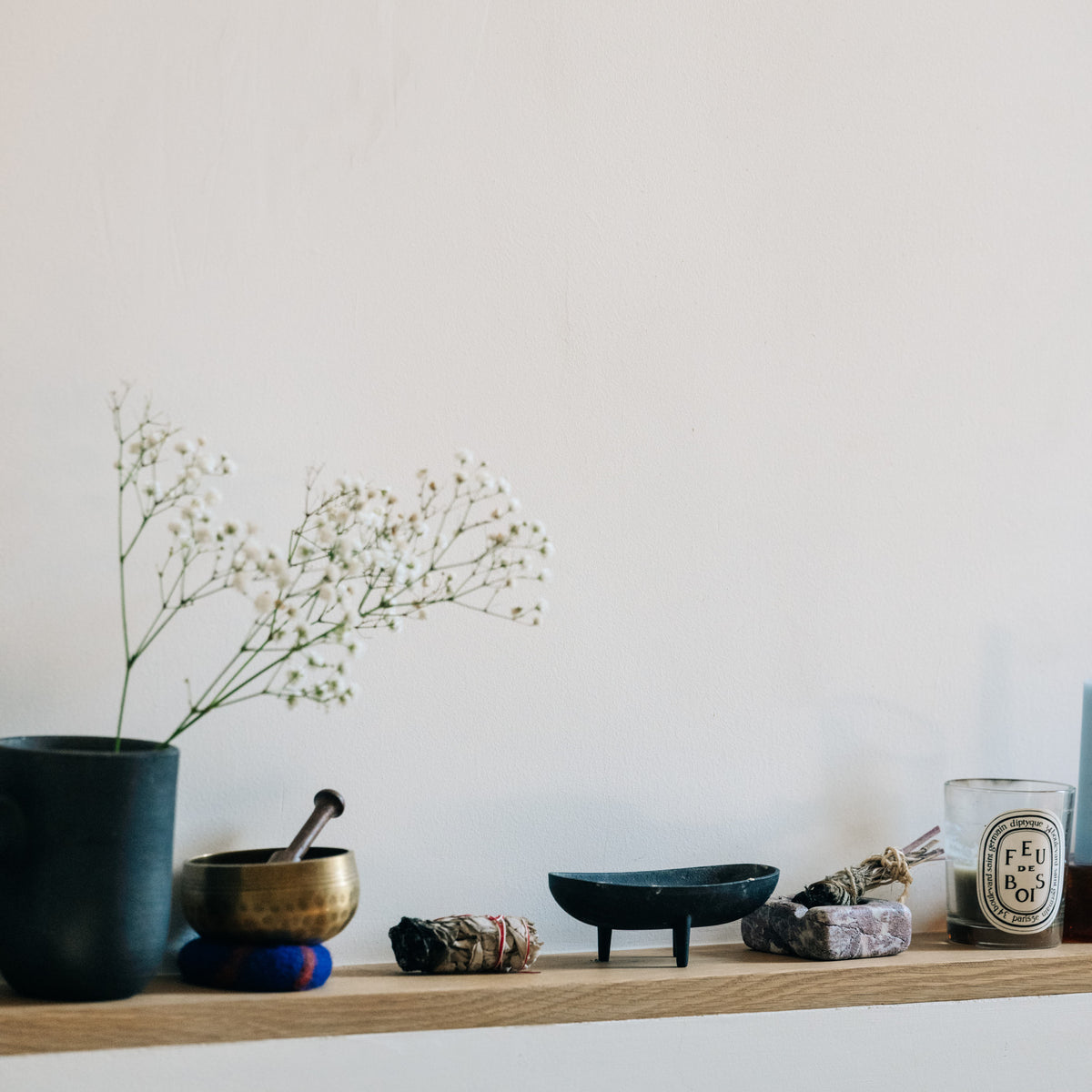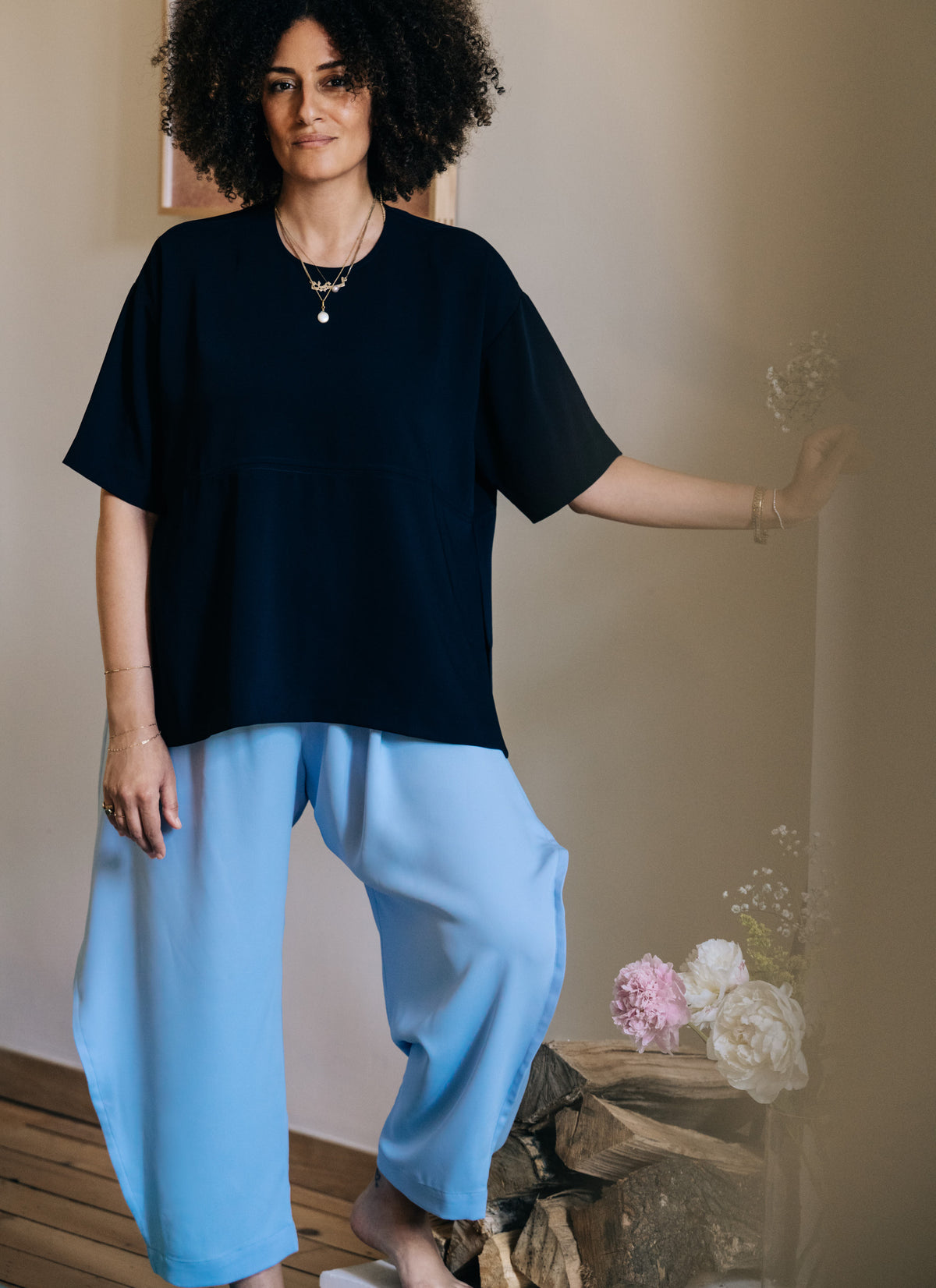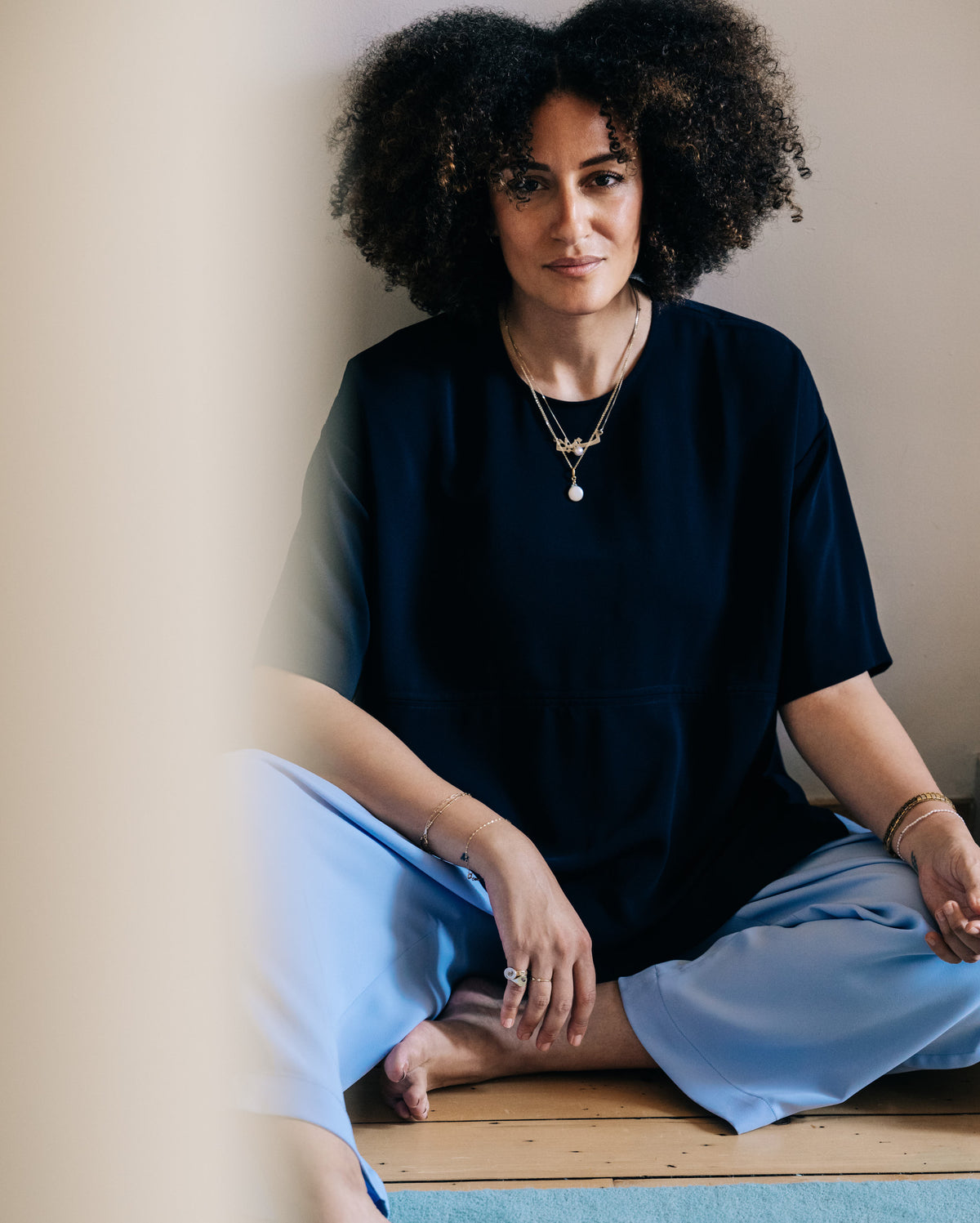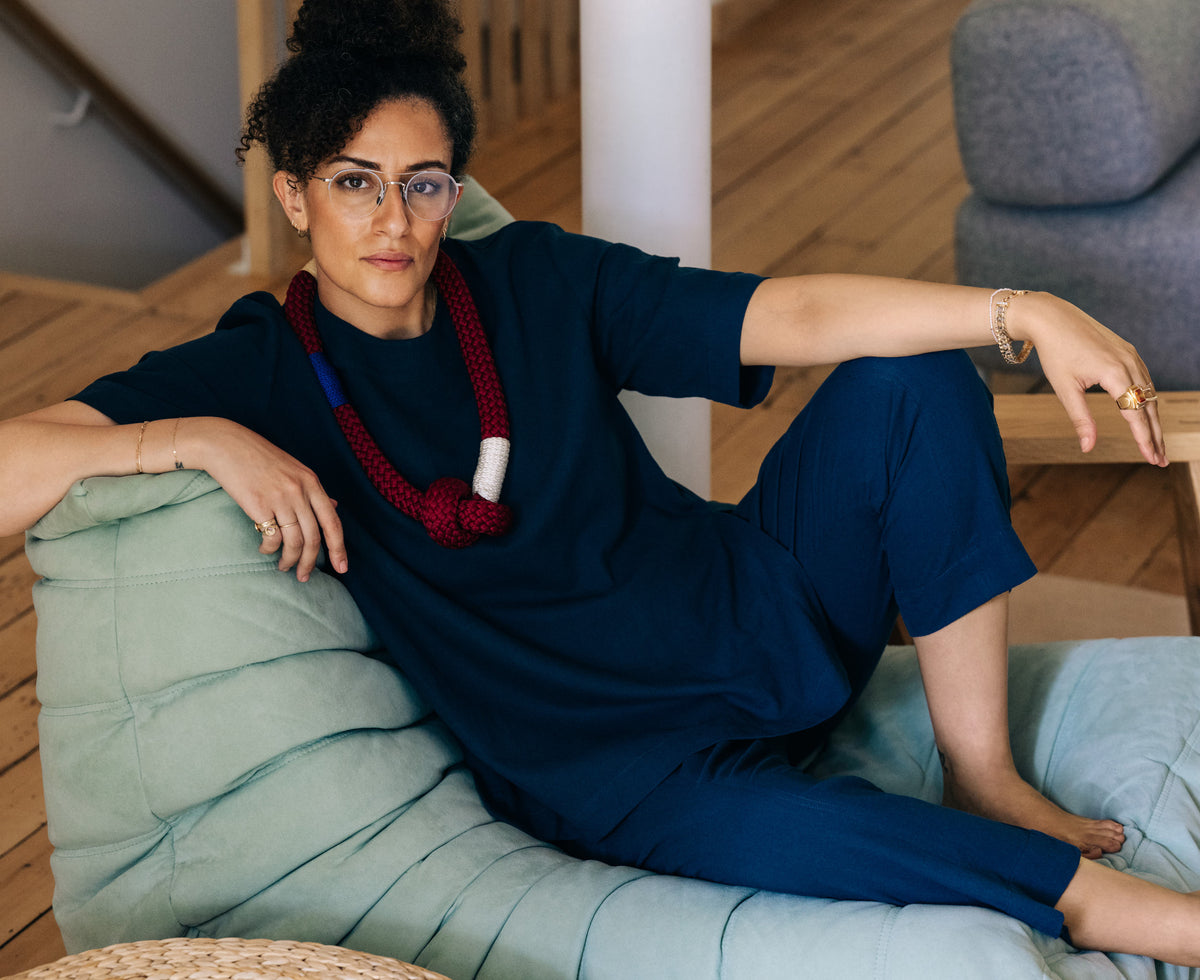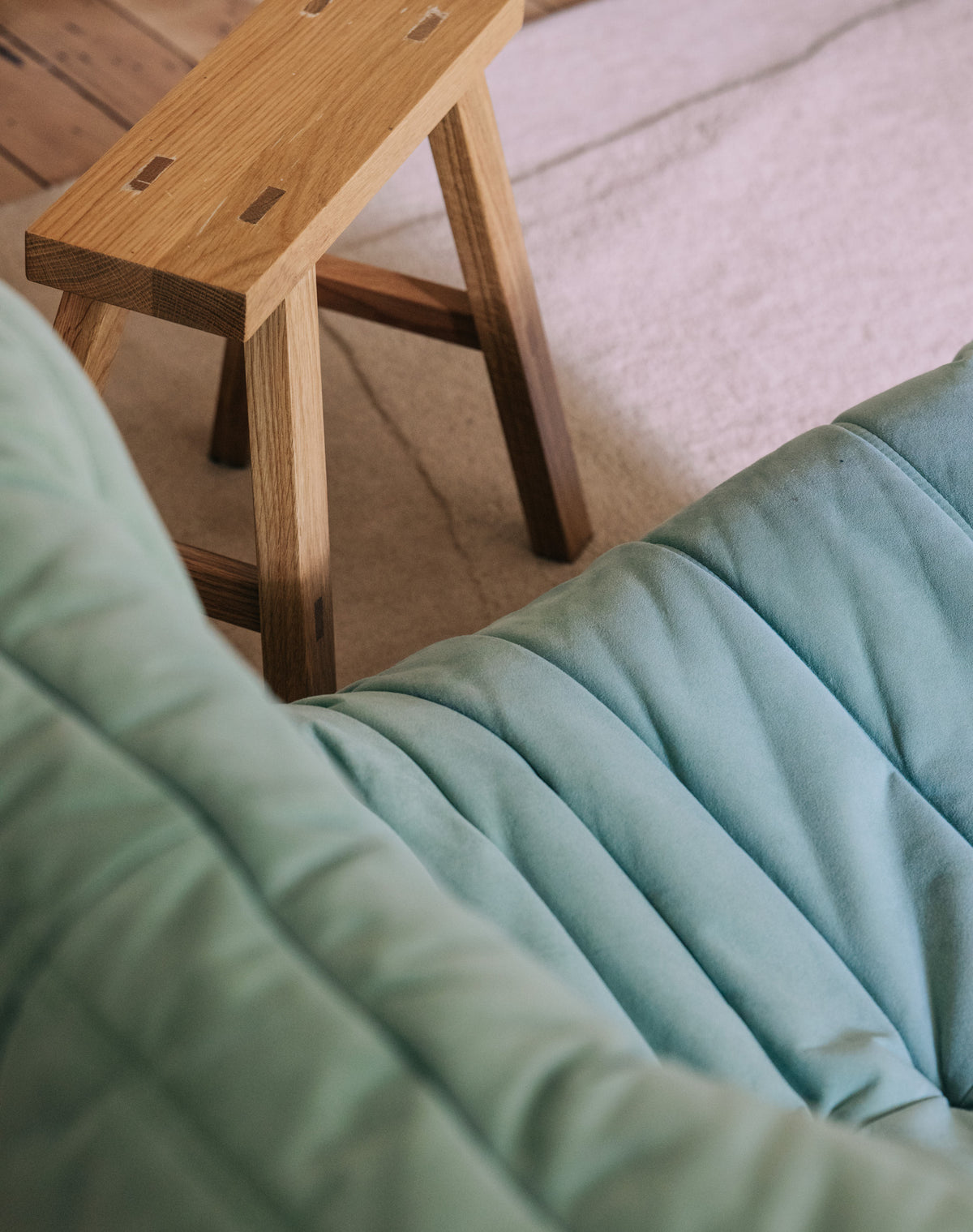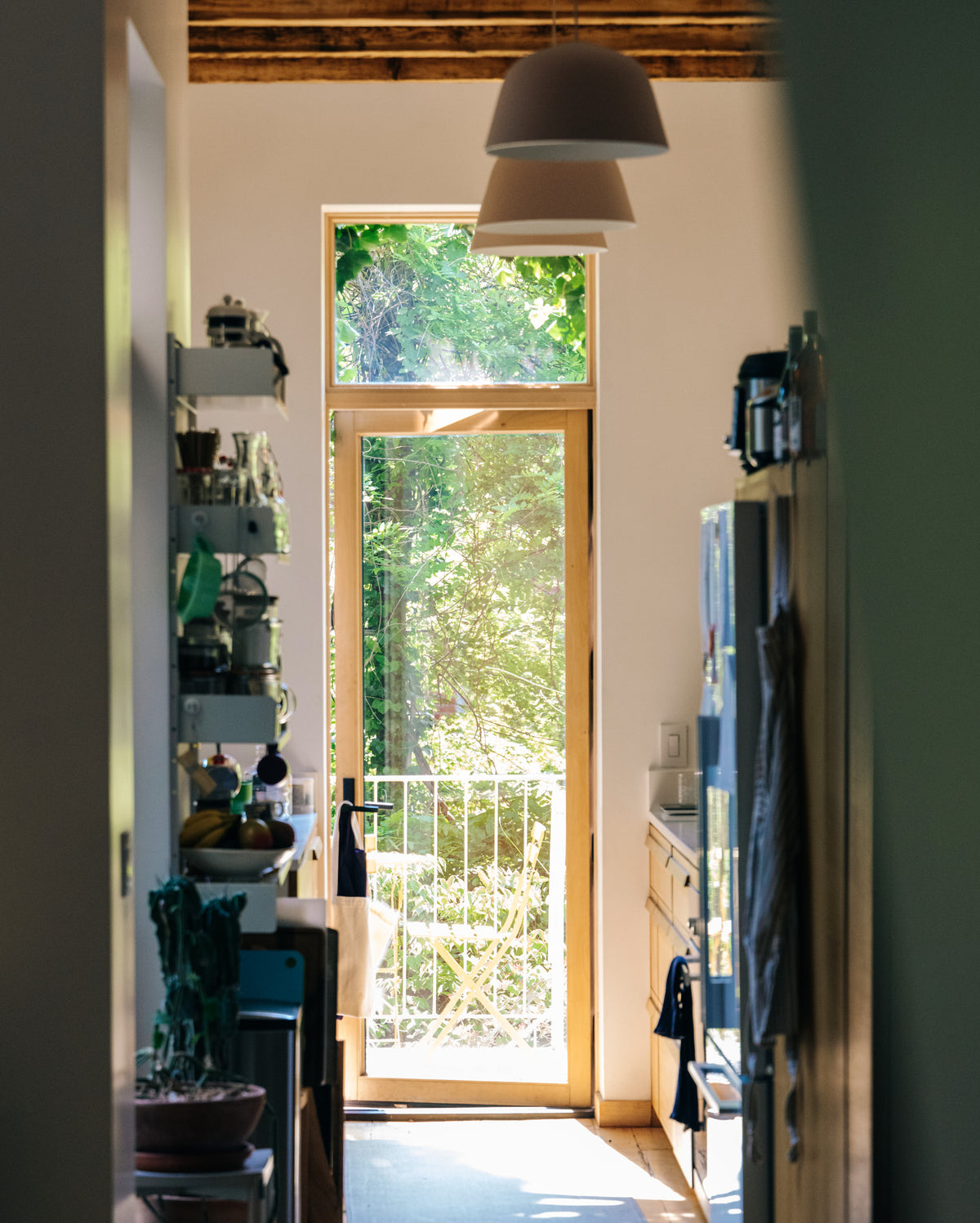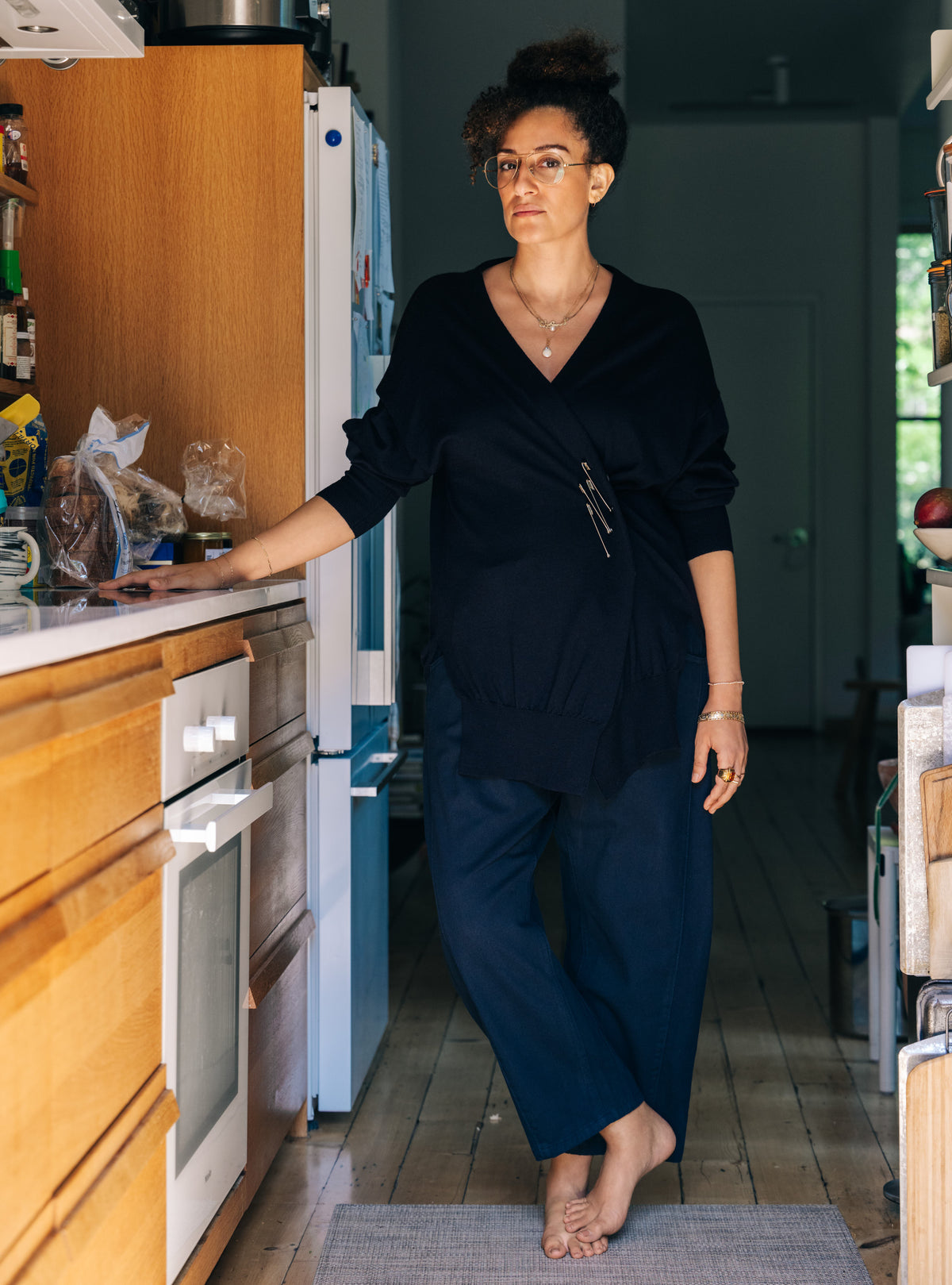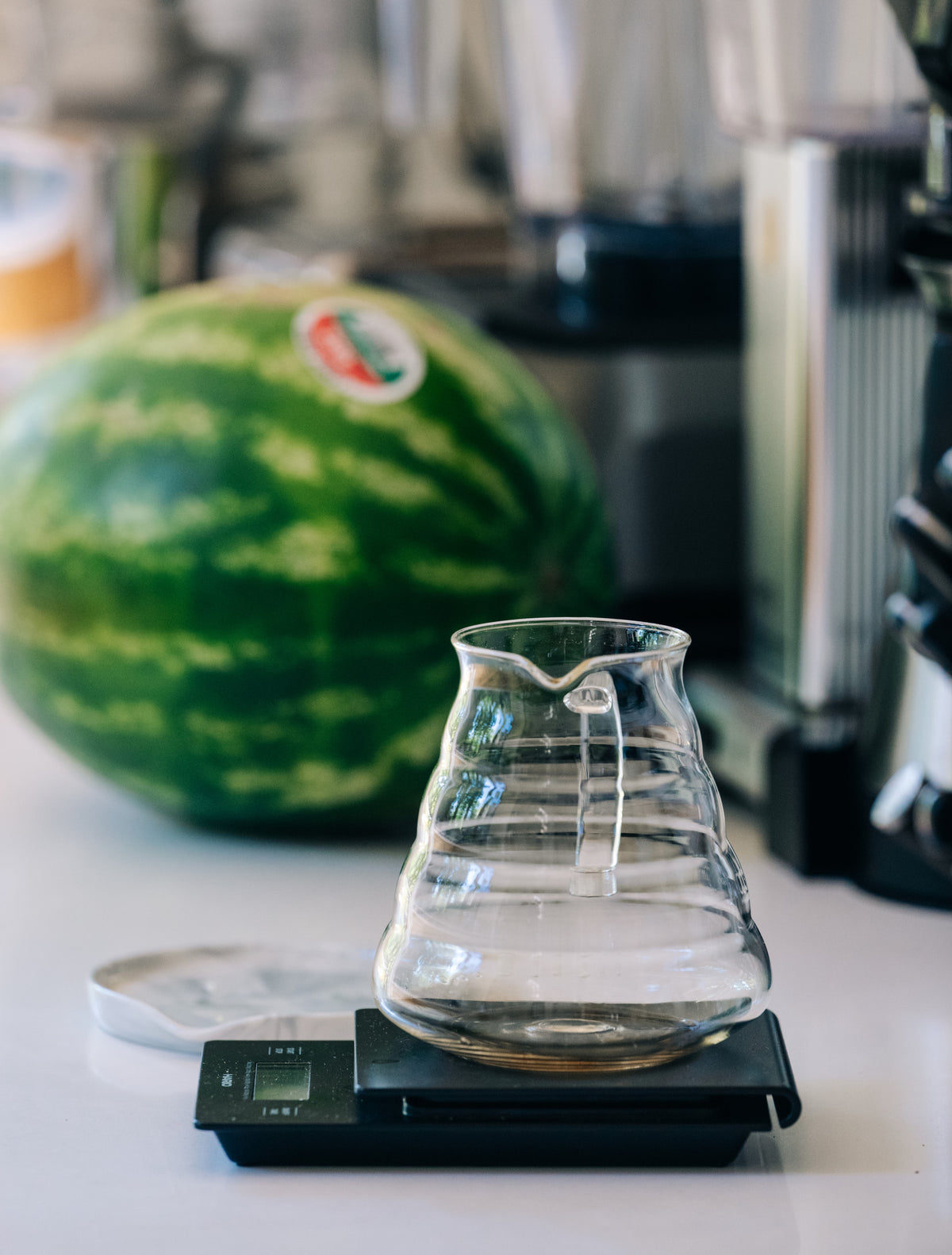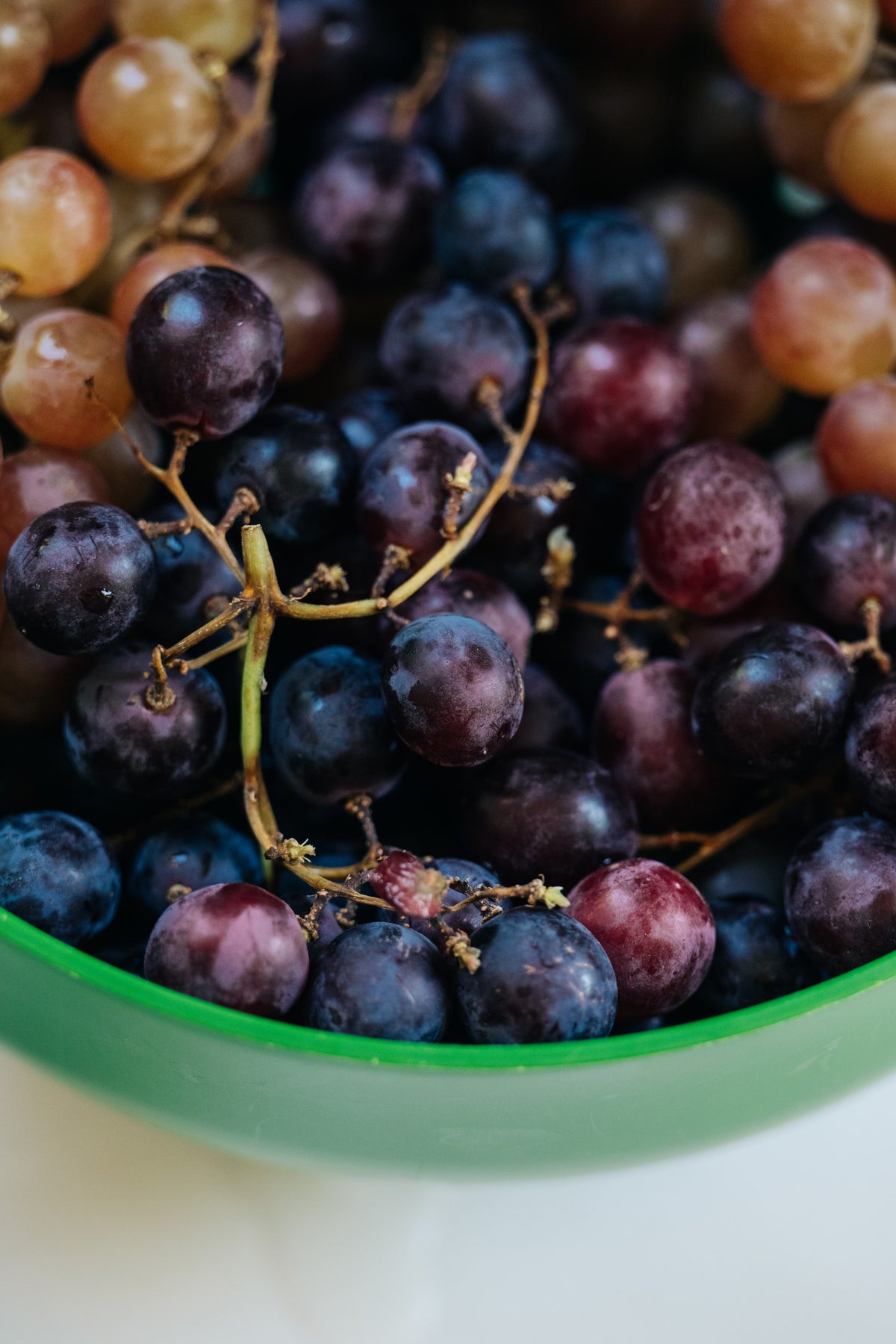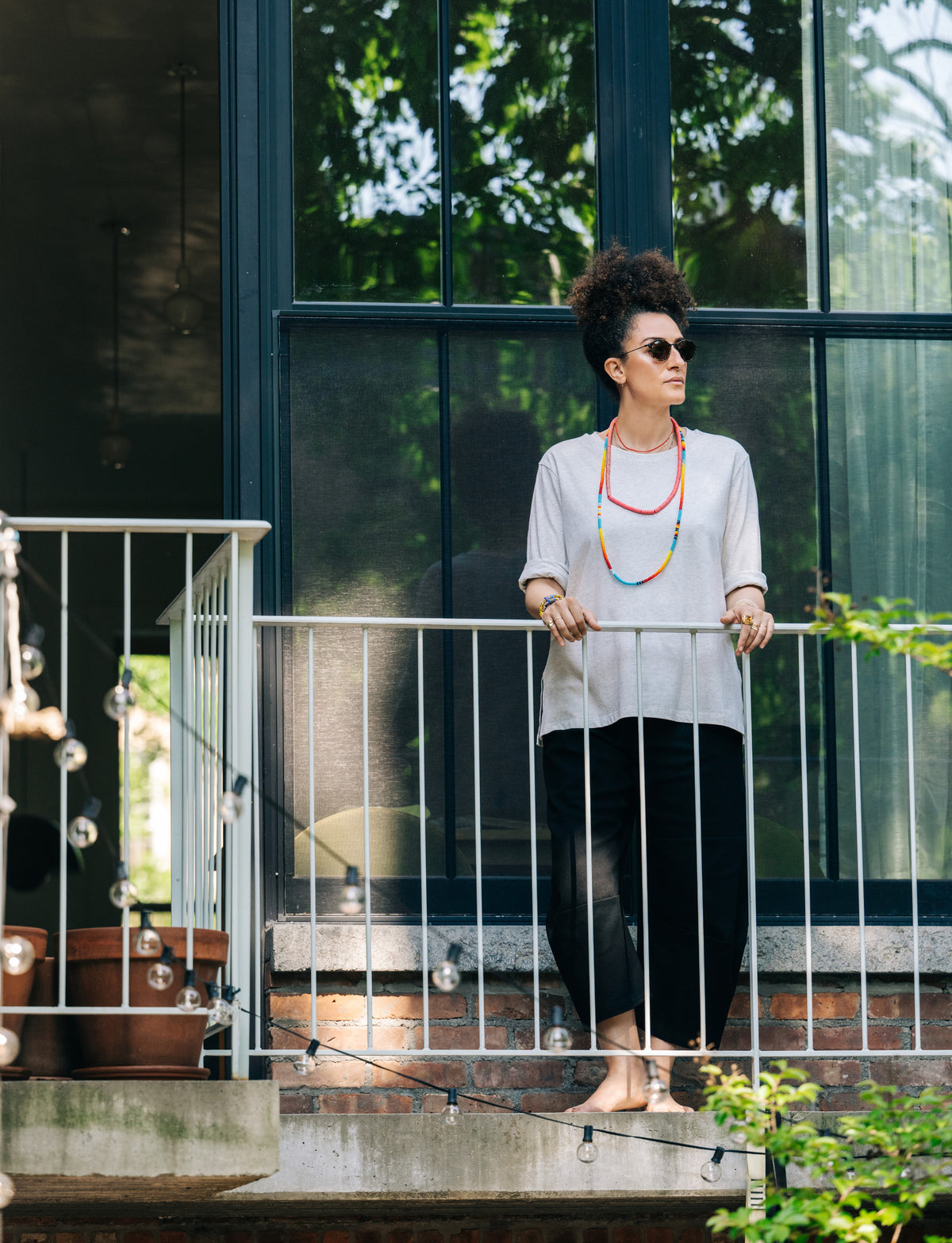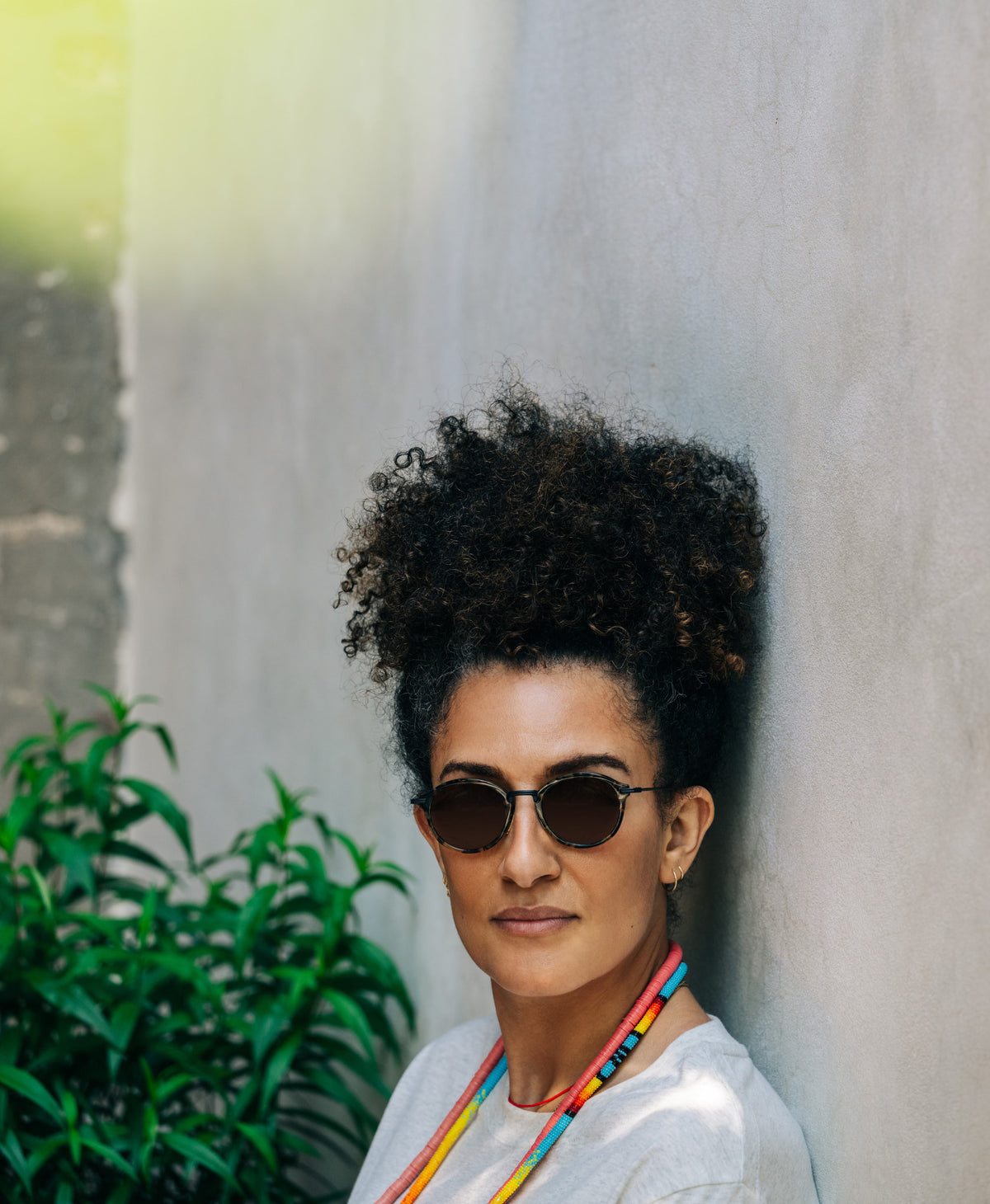 Deana Haggag
NAME
Deana Haggag
AGE
35
OCCUPATION
Arts Philanthropy
WHERE TO FIND YOU
@dhaggag
WHAT ABOUT ROUCHA RESONATES?
I reach for Roucha every day. I love the silhouettes the clothes make. I am very attracted to pieces that make shapes with the body— that build around it like sculpture; where
the lines fall or meet at precisely the right angles. It's very hard to do that well, let alone comfortably. I feel like I have been looking for Roucha for years and am so lucky to have
found it. I am also especially grateful that I can still keep reaching for Roucha while five months pregnant!
PARIS RUNWAY SHOWS YOU'RE MOST EXCITED FOR
Balenciaga and Schiaparelli.
WE LOVE THE GLASSES IN THE PHOTO? WHERE TO FIND?
My sunglasses are Burberry, Céline, and Thom Browne. Opticals are Ray-Ban and Thom Browne.
BEST MEAL IN NY NOW
We cook at home a lot… so, the absolute best meal in NY right now is the deep-fried soft shell crab and wok-seared scallops my husband makes for me.
BEST CASUAL DISH IN NY NOW
I love the tamales at Factory Tamal on the LES. I could eat the grilled grouper sandwich at Shipwreck Seafood Boutique in Bed-Stuy daily. Everyone should try the dosa from
the Brooklyn Curry Project at the Fort Greene Farmer's Market. Special mention for the strawberry sorbet at Evelina which has been a regular pregnancy craving.
FAVORITE ALBUM IN RECENT MEMORY
I've had Hailu Mergia's Lala Belu on heavy rotation for almost a year now. It moves me through every emotion over its short 40-minute span.
MOVIE THAT MOST RESEMBLED YOUR REAL LIFE
Not quite a movie but: Ramy on Hulu. It's wonderfully done and captures the interiority of my Egyptian immigrant family in New Jersey. It also doesn't hurt that Ramy and I both
grew up in Rutherford, NJ so the references are deeply familiar to me. 
FAVORITE SERIES IN RECENT MEMORY
Station Eleven on HBO Max undid and remade me!!! Highly recommend.
CURRENT RITUALS
Rubbing African Shea Butter and Hawaiian Kukui Nut Oil all over my body, but especially my pregnant belly.
LAST BOOK YOU READ
I read a little Etel Adnan and Lucille Clifton every day. I recently reread
War Talk
by Arundhati Roy. I also just finished
The Happiest Baby on the Block
by Harvey Karp because
a friend recently counseled me to "stop studying for the wrong test" by focusing exclusively on pregnancy books and not getting to the baby ones sooner.
BOOK EVERYONE SHOULD READ
Care Work: Dreaming Disability Justice
by Leah Lakshmi Piepzna-Samarasinha. And, while not a book, I recommend everyone read 
The Four Parts of Accountability: How To Give A Genuine Apology
on Mia Mingus's blog
Leaving Evidence
.
MANTRA OR CORE BELIEF
There are four that I tend to cycle through: I rely a lot on Mariame Kaba's "
hope is a discipline",
to stay grounded in what increasingly feels like surviving a dying republic. To
soothe anxiety, I hold on to "
inshallah khair"
which means everything will be alright, god willing in Arabic. I say this to myself a lot to remember that things will be ok in whatever
form Allah wills it. I am generally a big fan of "
do no harm but take no shit",
to stay caring AND boundaried. And, lastly, working with me is hearing me say "
let's break the fourth
wall"
about a hundred times a day, which is my gentle way of reminding myself and everyone else that most rooms we enter are performed and that we should acknowledge
that artificiality to keep it real together. In other words, to save precious attention, energy, and time, let's just say what we mean and mean what we say!
DO YOU READ WHAT PEOPLE SAY ABOUT YOU ON THE INTERNET?
I do but luckily there is not much! I am not very famous or visible online. I have tremendous respect for everyone who is— I think it takes a lot of courage to put yourself out
there and even more self-awareness, care, and discipline to stay grounded no matter what people say. 
WEBSITE YOU CAN'T LIVE WITHOUT
I love Twitter— I don't really post but learn so much from lurking. I peruse Ssense weekly because I love nice things. I also check my bank account and Copilot every day to
keep my aforementioned love of nice things in check.
FAVORITE PODCAST
I binge
Criminal
! I love Phoebe Judge's voice! Also, I don't think I've ever missed an episode of
Disability Visibility
by Alice Wong, 
On Being
by Krista Tippett,
Still Processing
by
Jenna Wortham and Wesley Morris, 
Tell Them, I Am
by Misha Euceph, and 
Time Sensitive
by Spencer Bailey and Andrew Zuckerman.
BEST PODCAST YOU LISTENED TO RECENTLY?
I have been loving
Maintenance Phase
! The hosts, Michael Hobbes and Aubrey Gordon, debunk various wellness and weight loss fads. I have learned so much! I've also
interrogated a lot of internalized fatphobia among other incredibly dangerous bodily social constructs. 
FAVORITE DIRECTOR
I am hungry for more of Garrett Bradley's work and ever grateful for it. 
FAVORITE STANDUP
I love, love, love standup. I laughed my ass off watching Janelle James recently. I really want to try standup one day.
FAVORITE PHILOSOPHER
Oh wow, I've never been asked this question or ever really considered having a favorite philosopher. At this moment, I am thinking about Lauren Berlant who died last year.
They once said that "other people's minds are amazing," and I really mourned losing their amazing mind and everything they gave us.
FAVORITE STYLIST
Depends on who I am that day but... Shibon Kennedy, Julie Ragolia, and Jessica Willis.
FAVORITE ARTIST LIVING
The great joy of my existence is never being able to answer this question. There are so many and, inshallah, a great deal more to meet over the course of my very lucky life.
FAVORITE ARTIST PAST
Etel Adnan, always and forever.
THE CLOTHES