+ ZOOM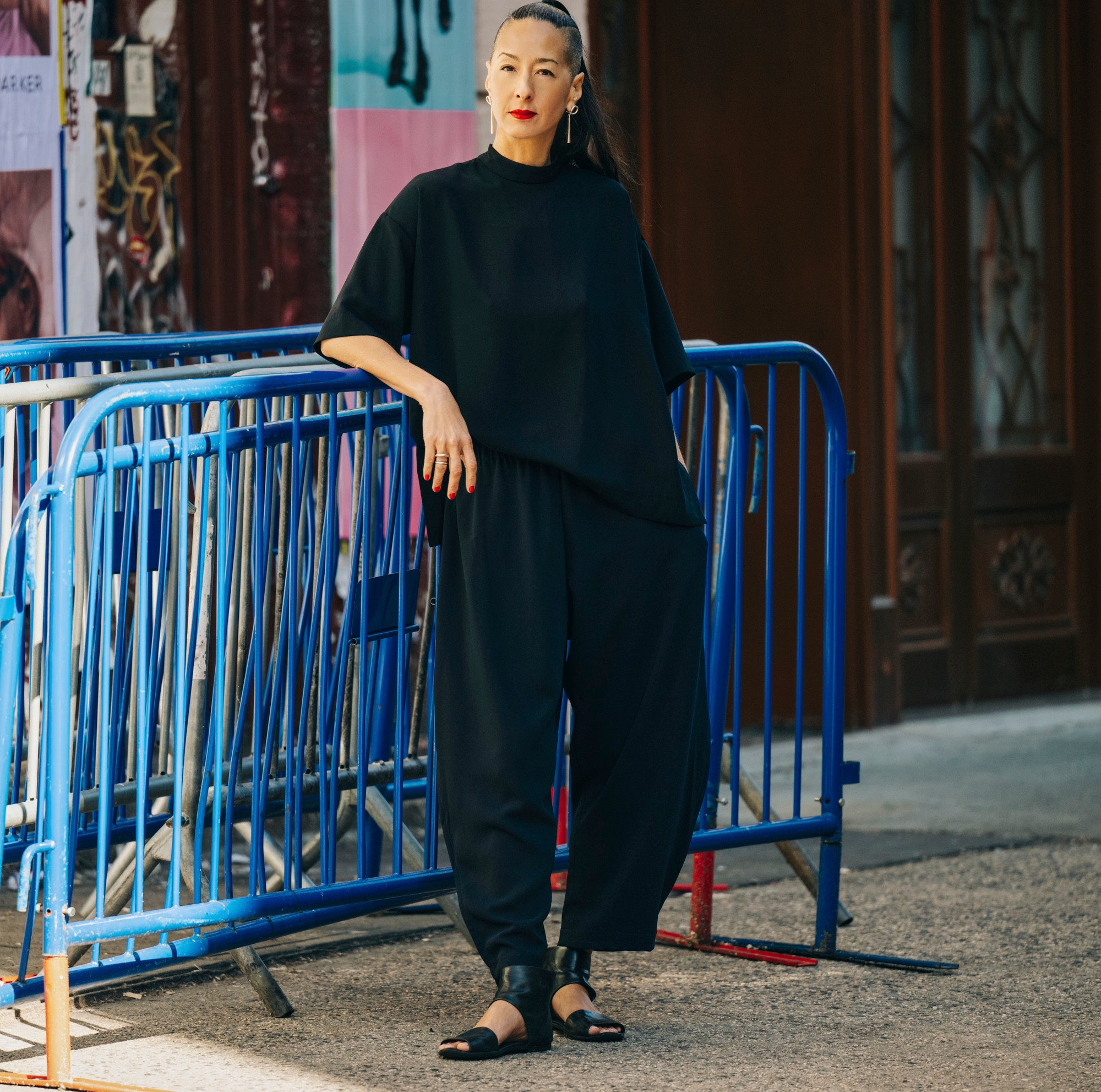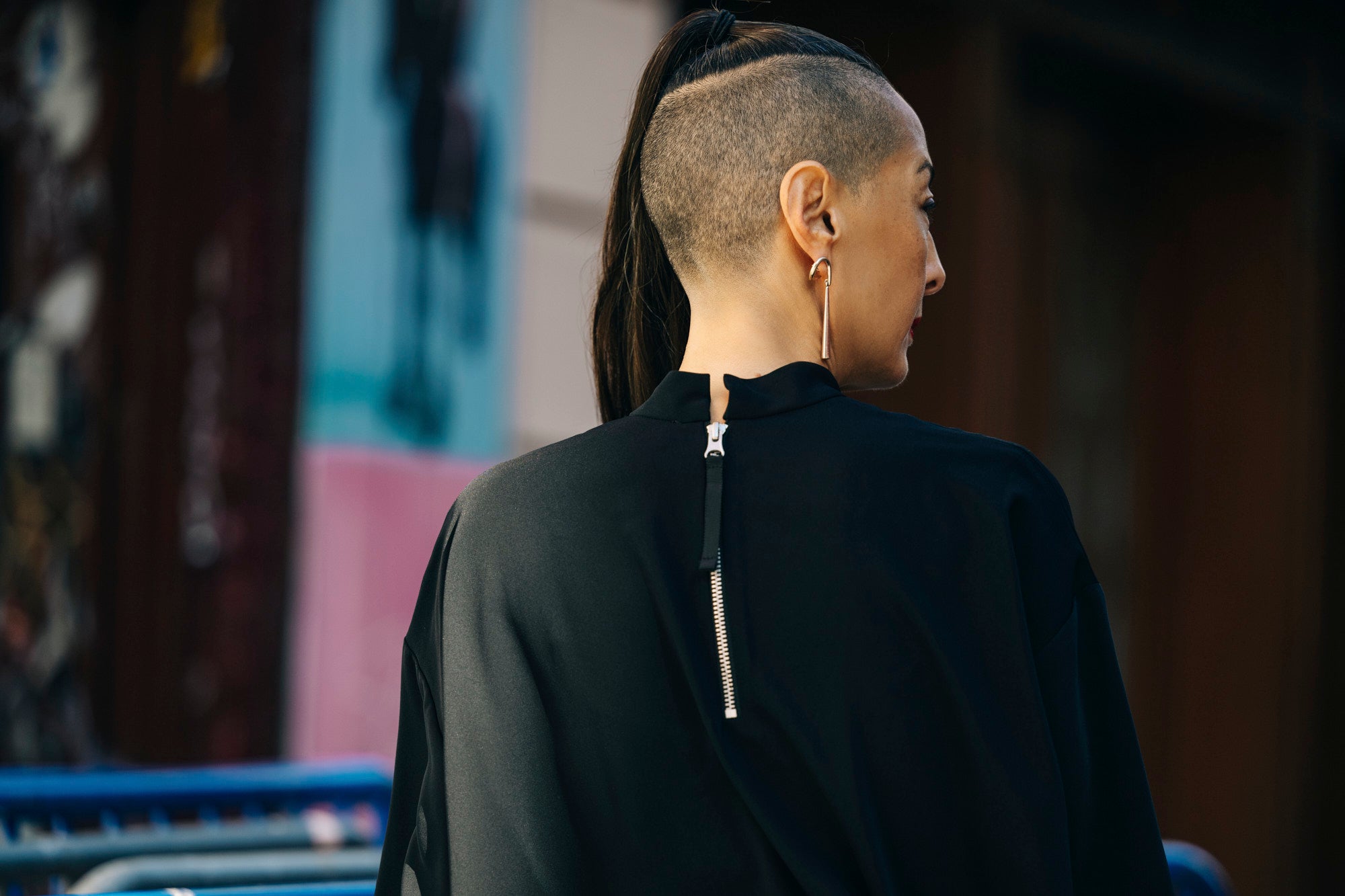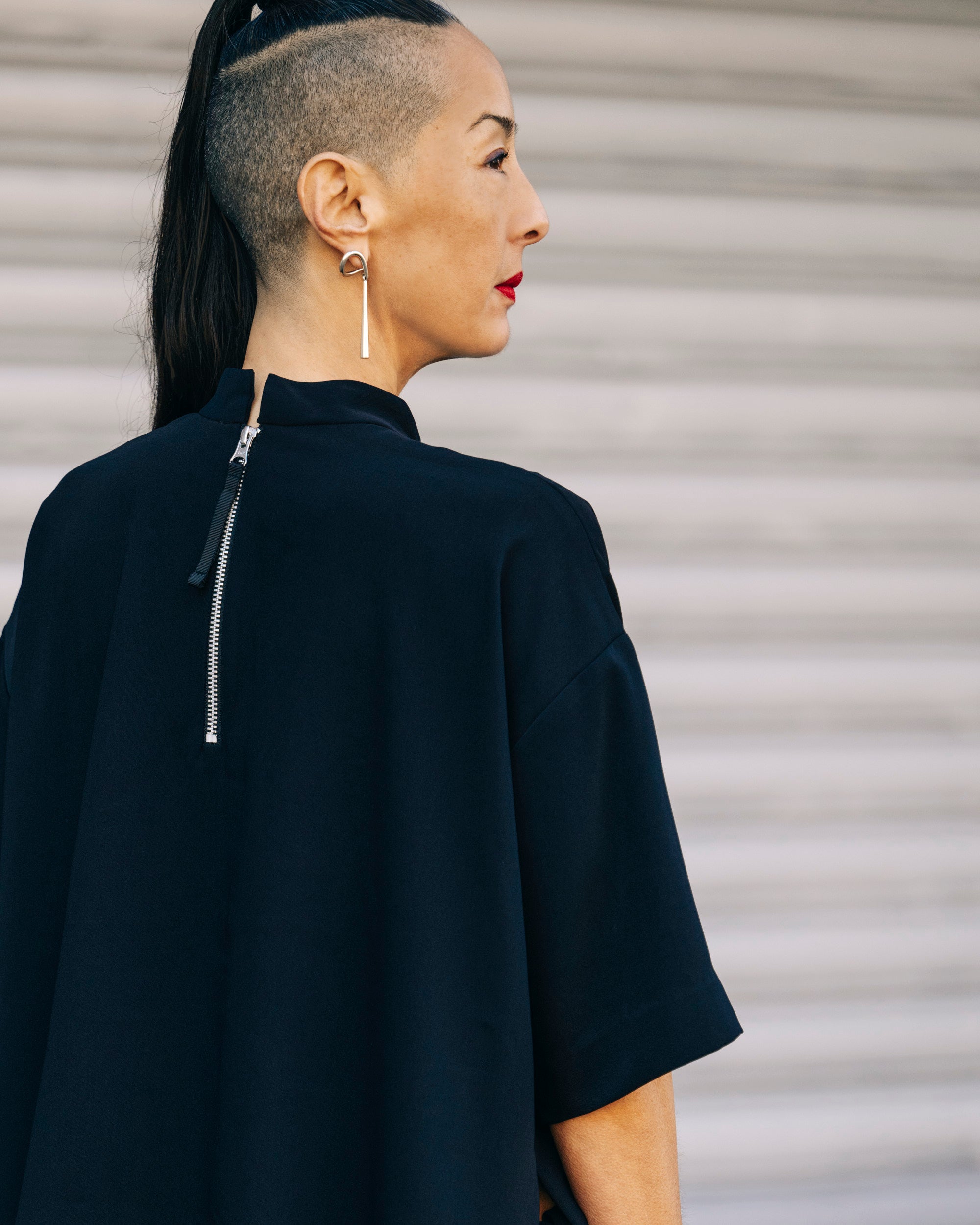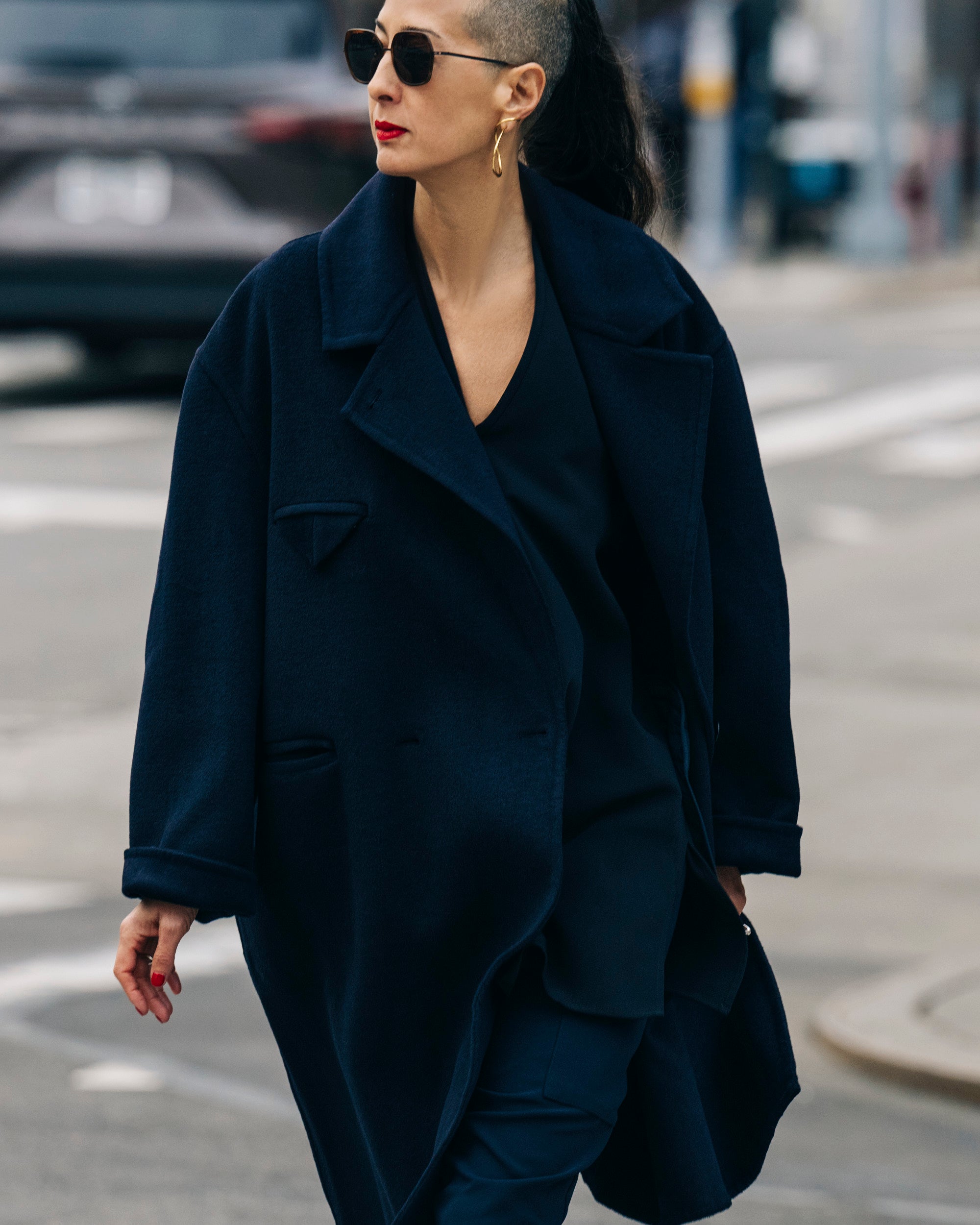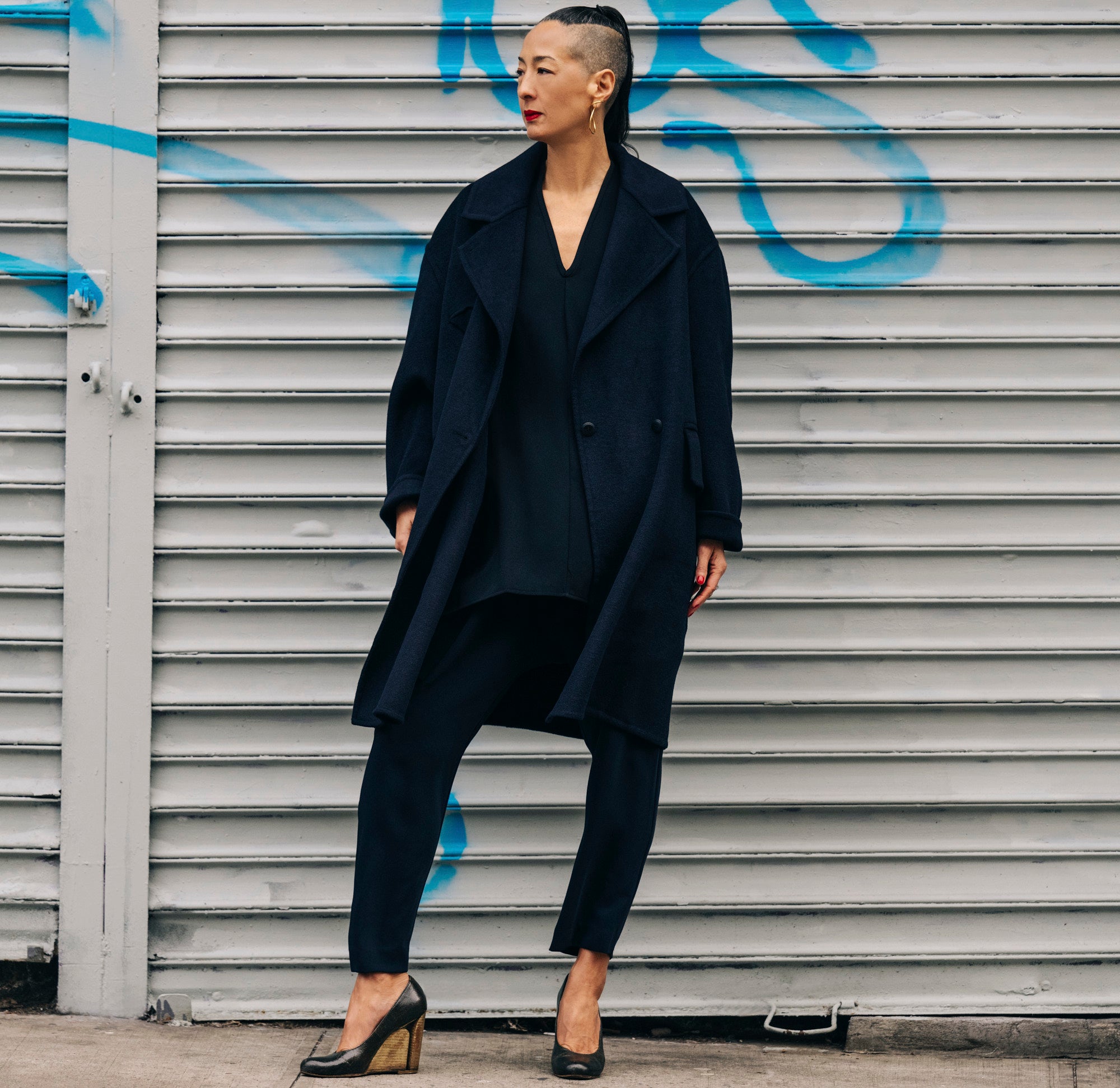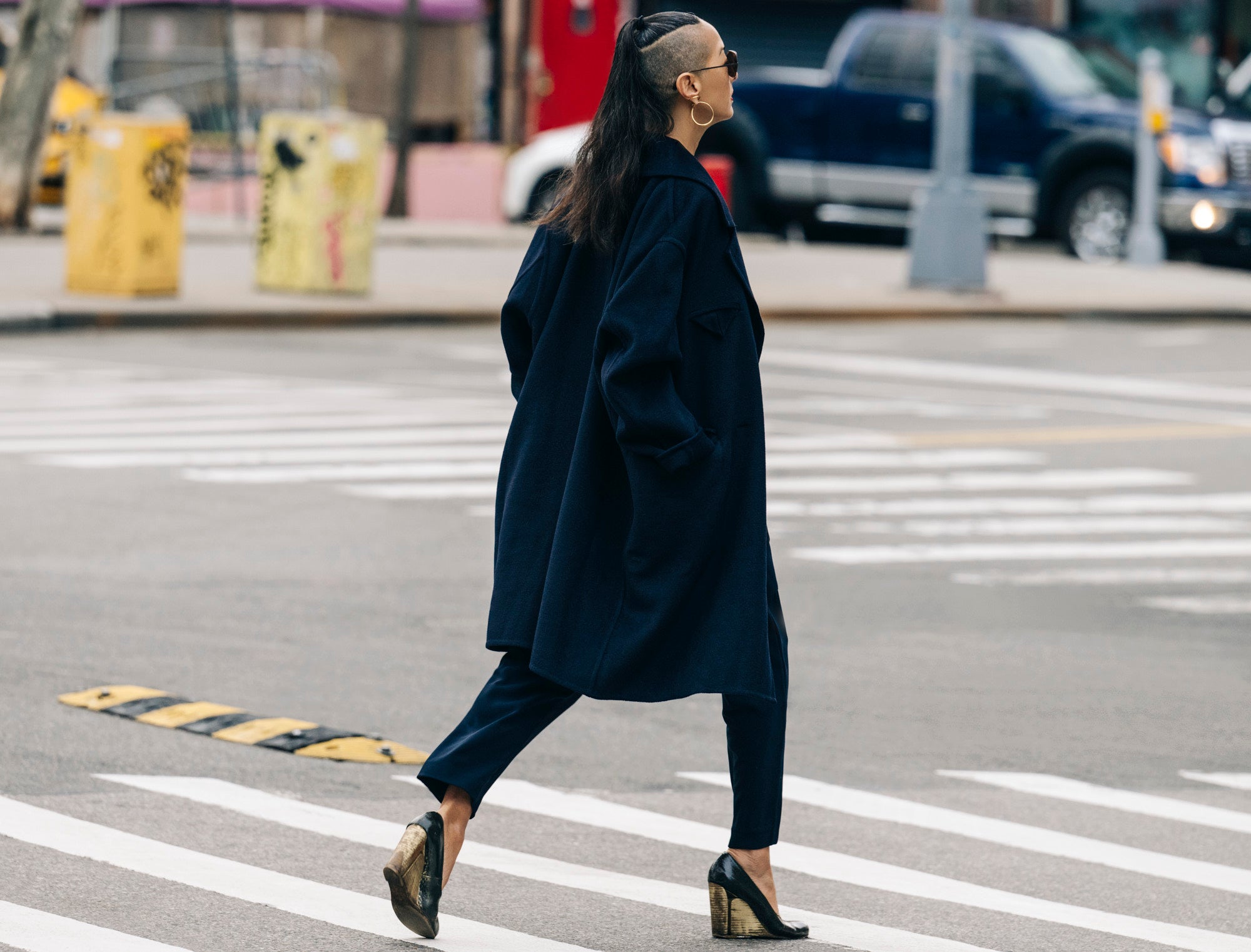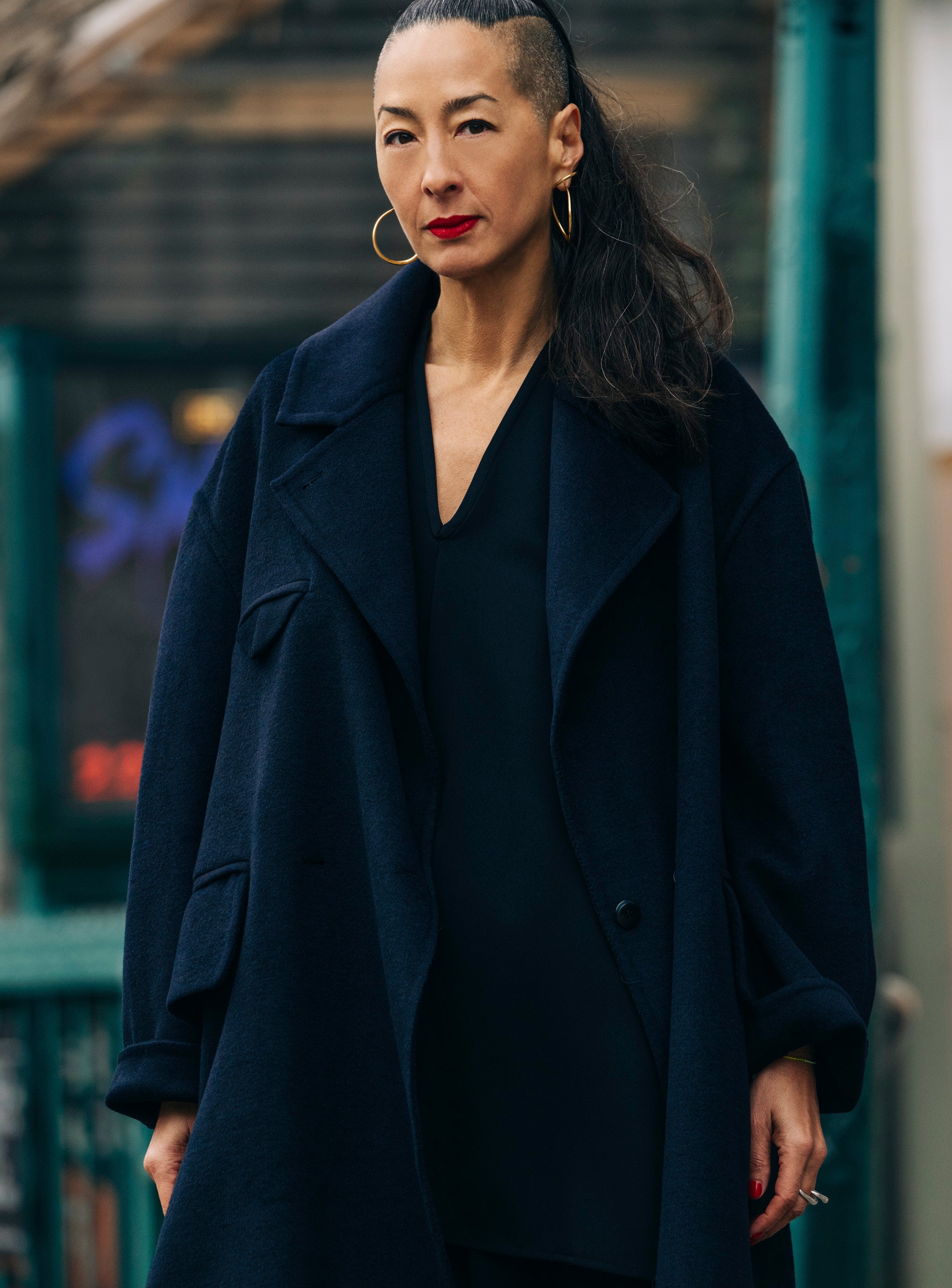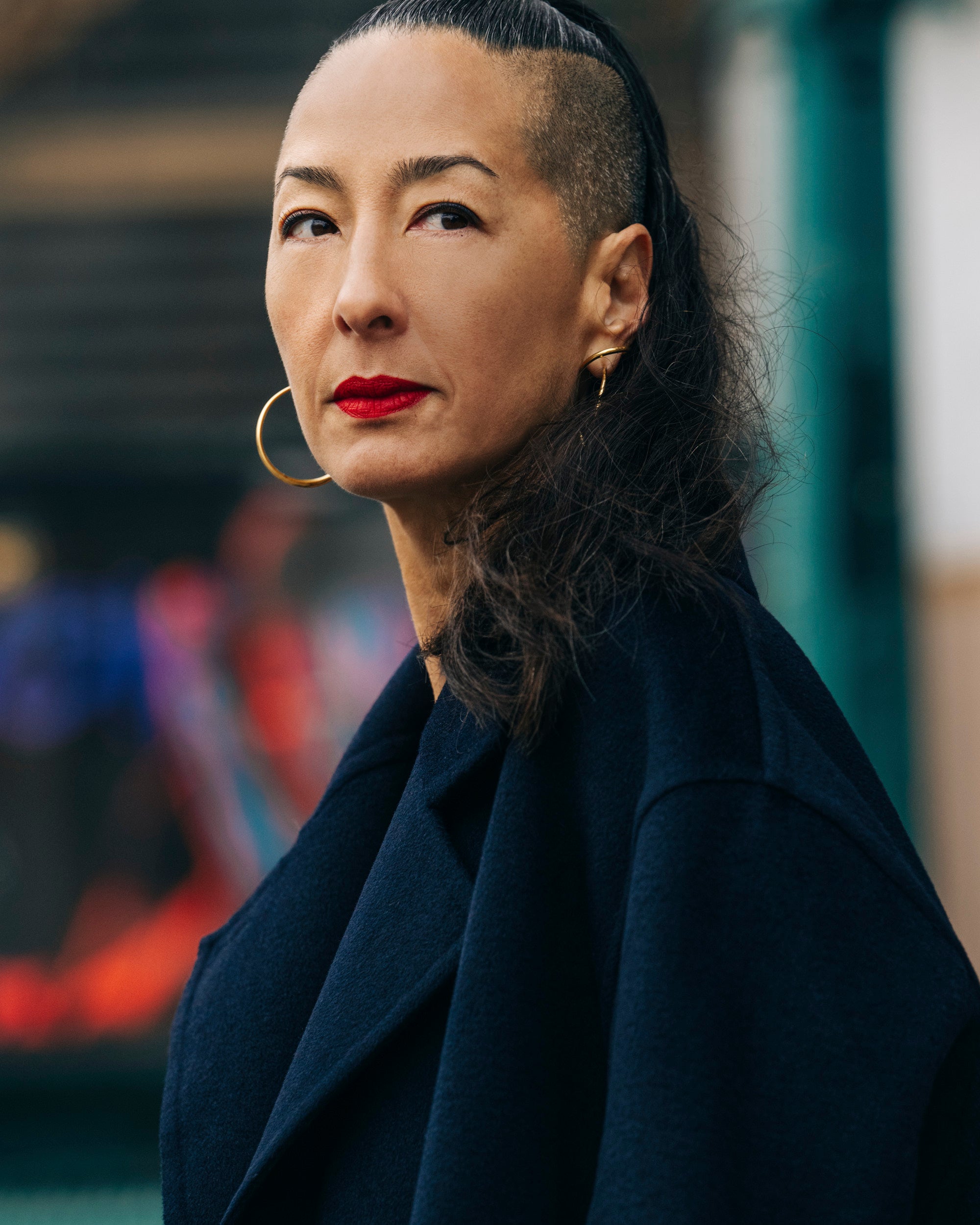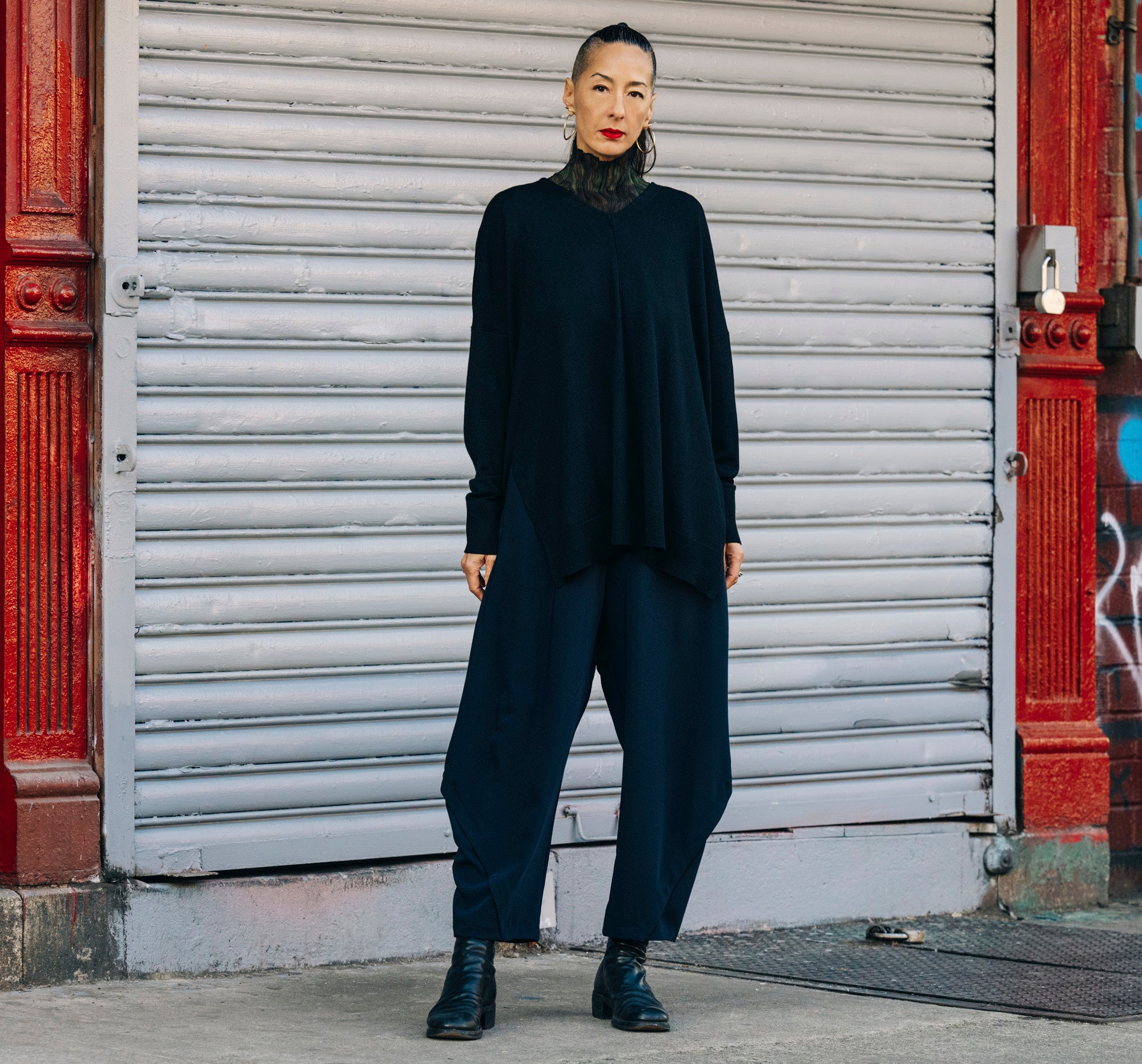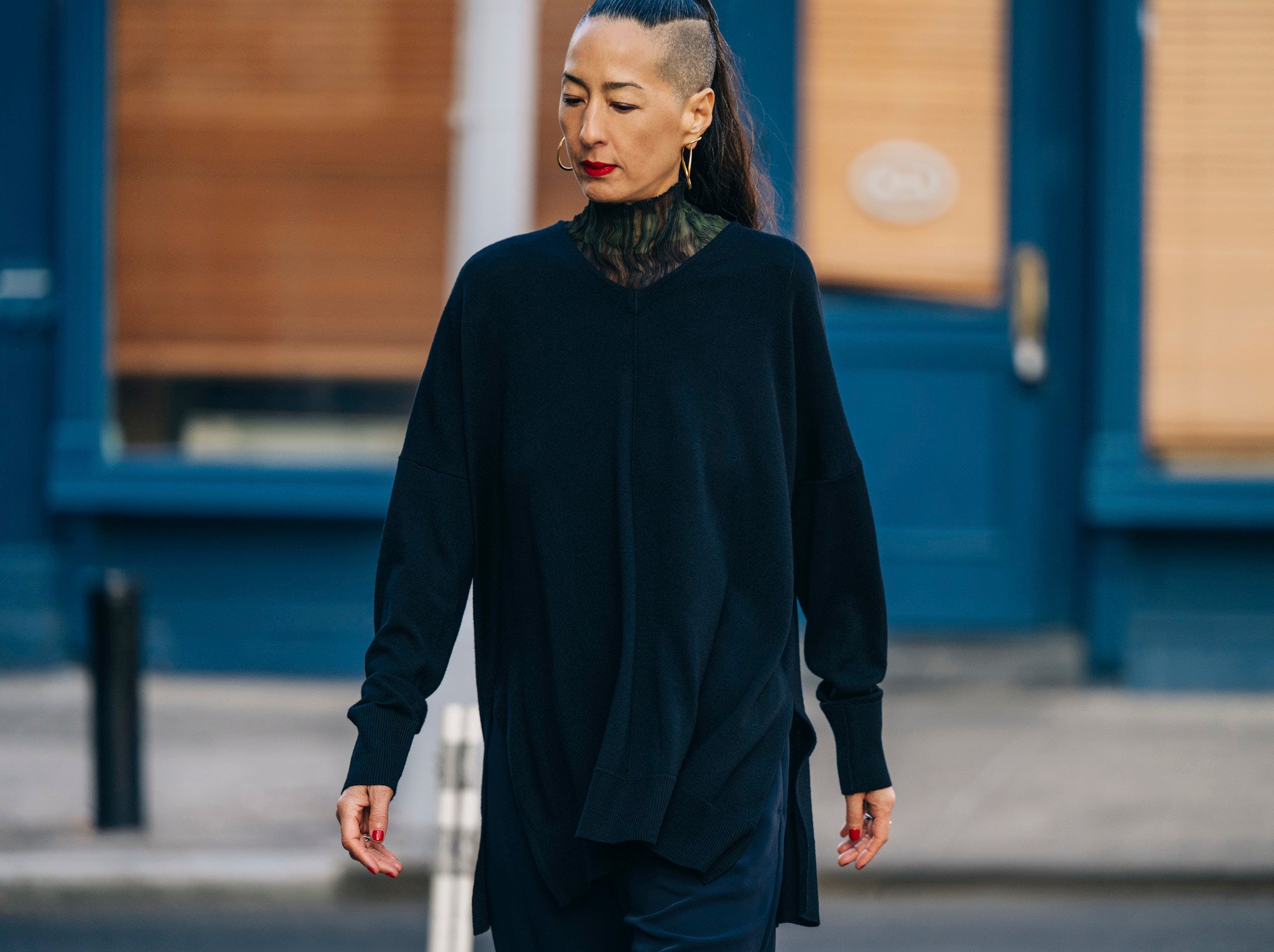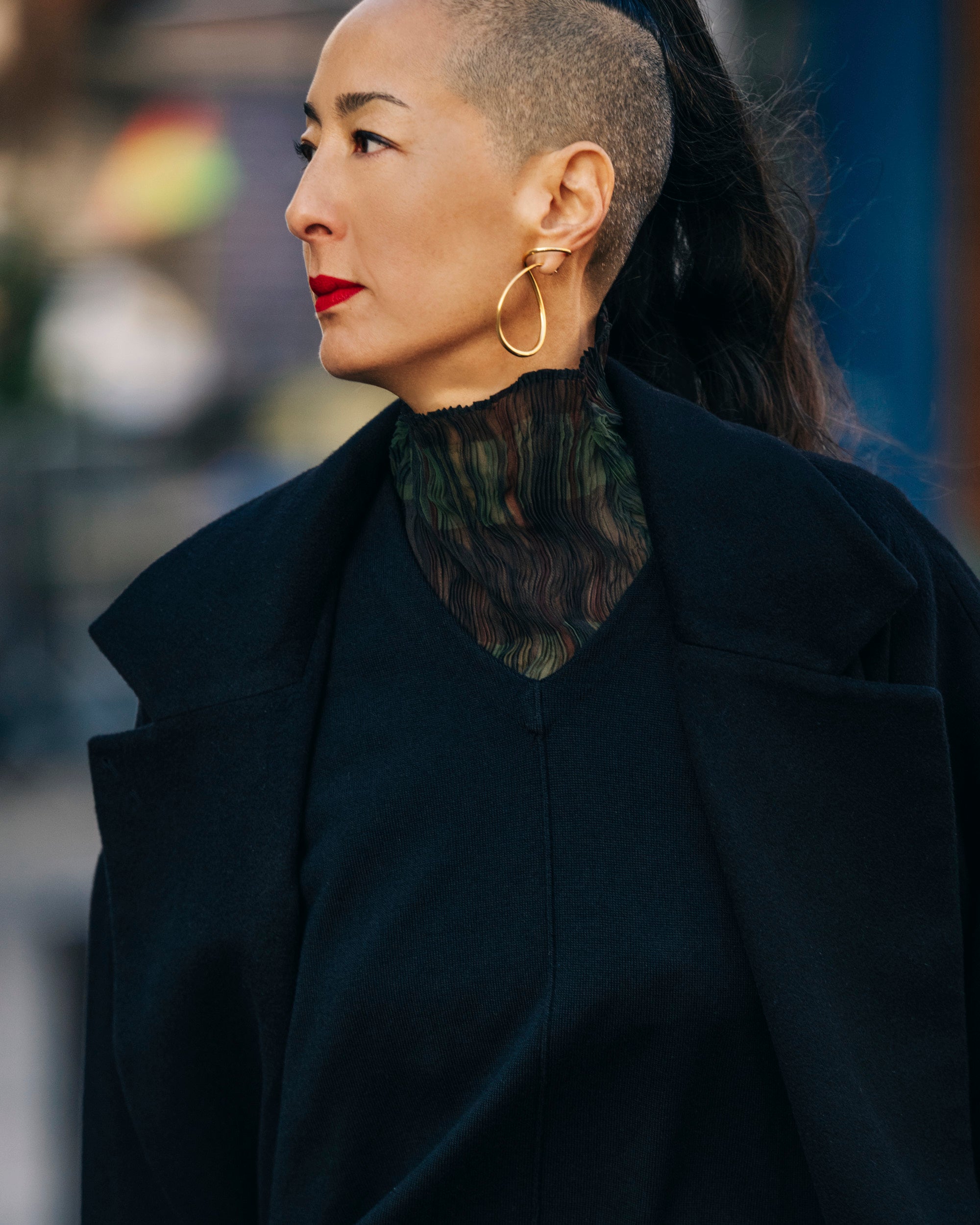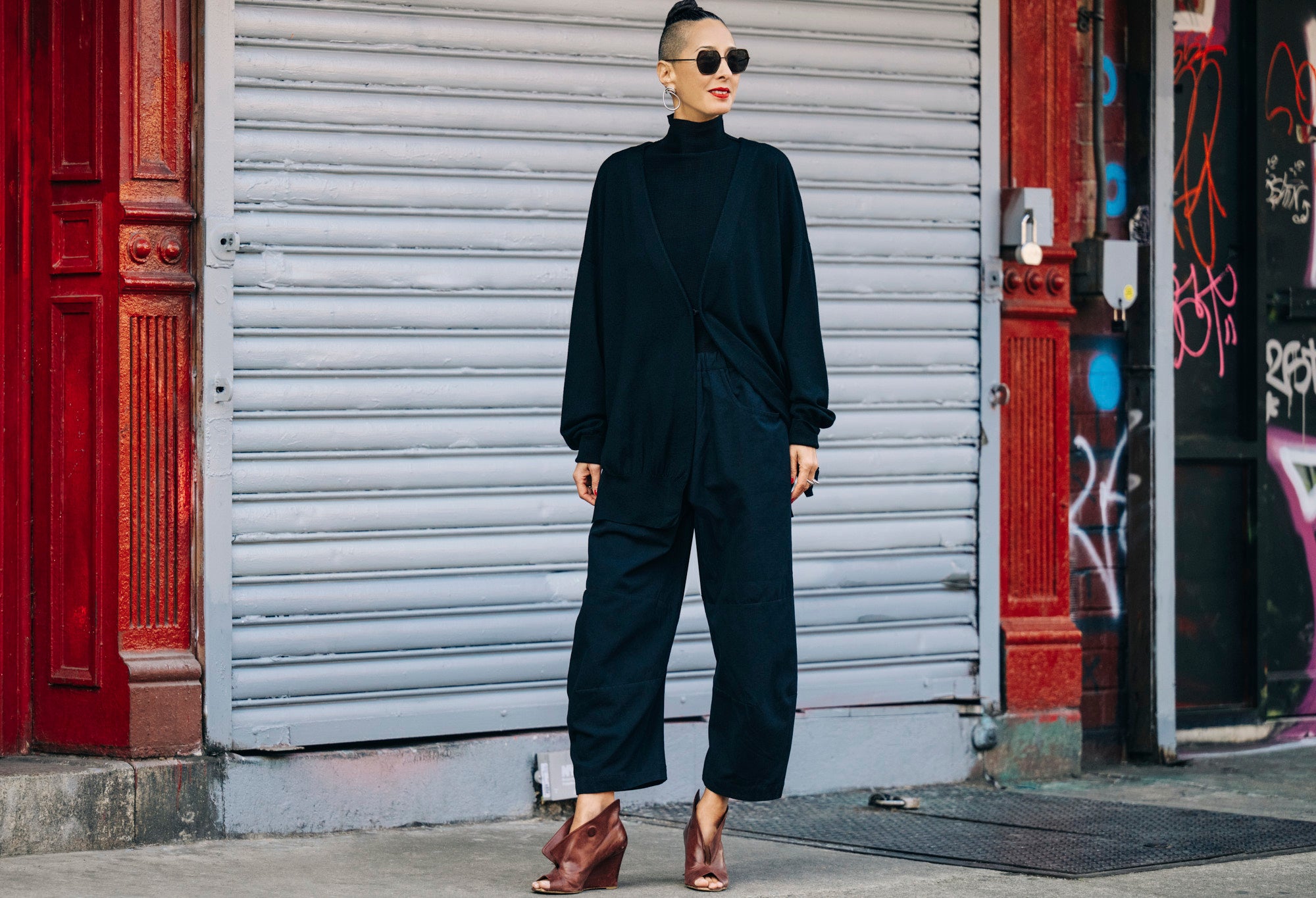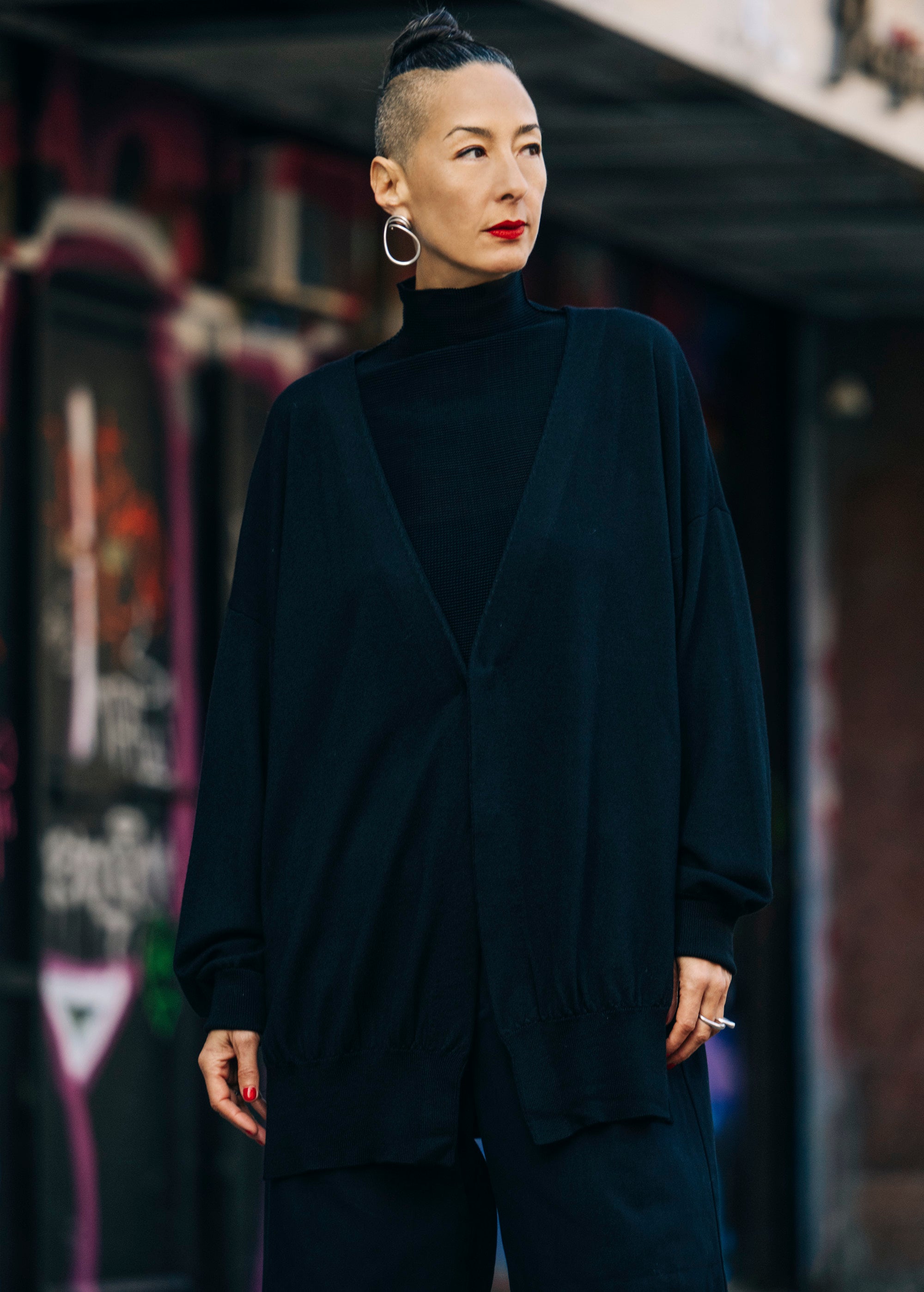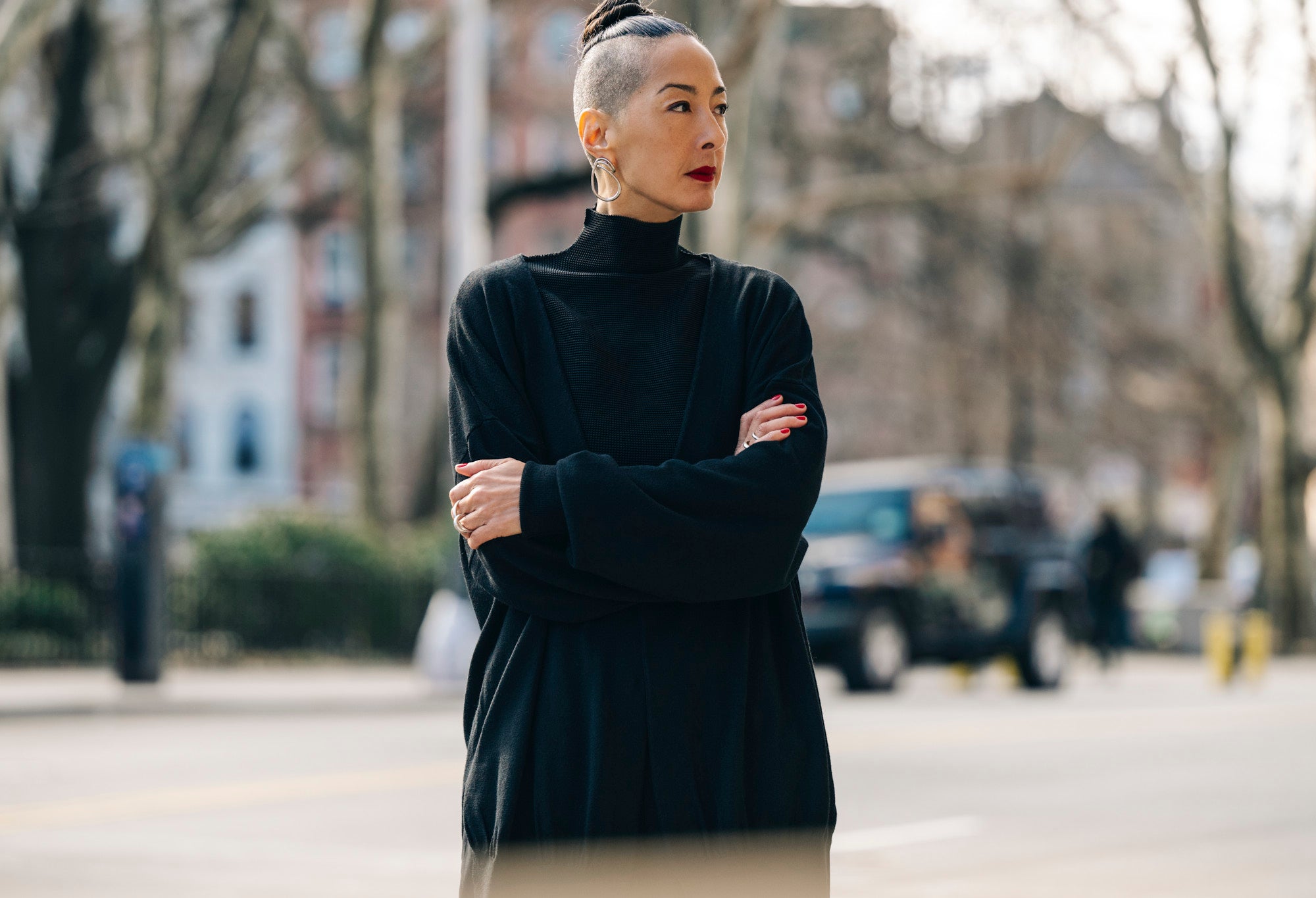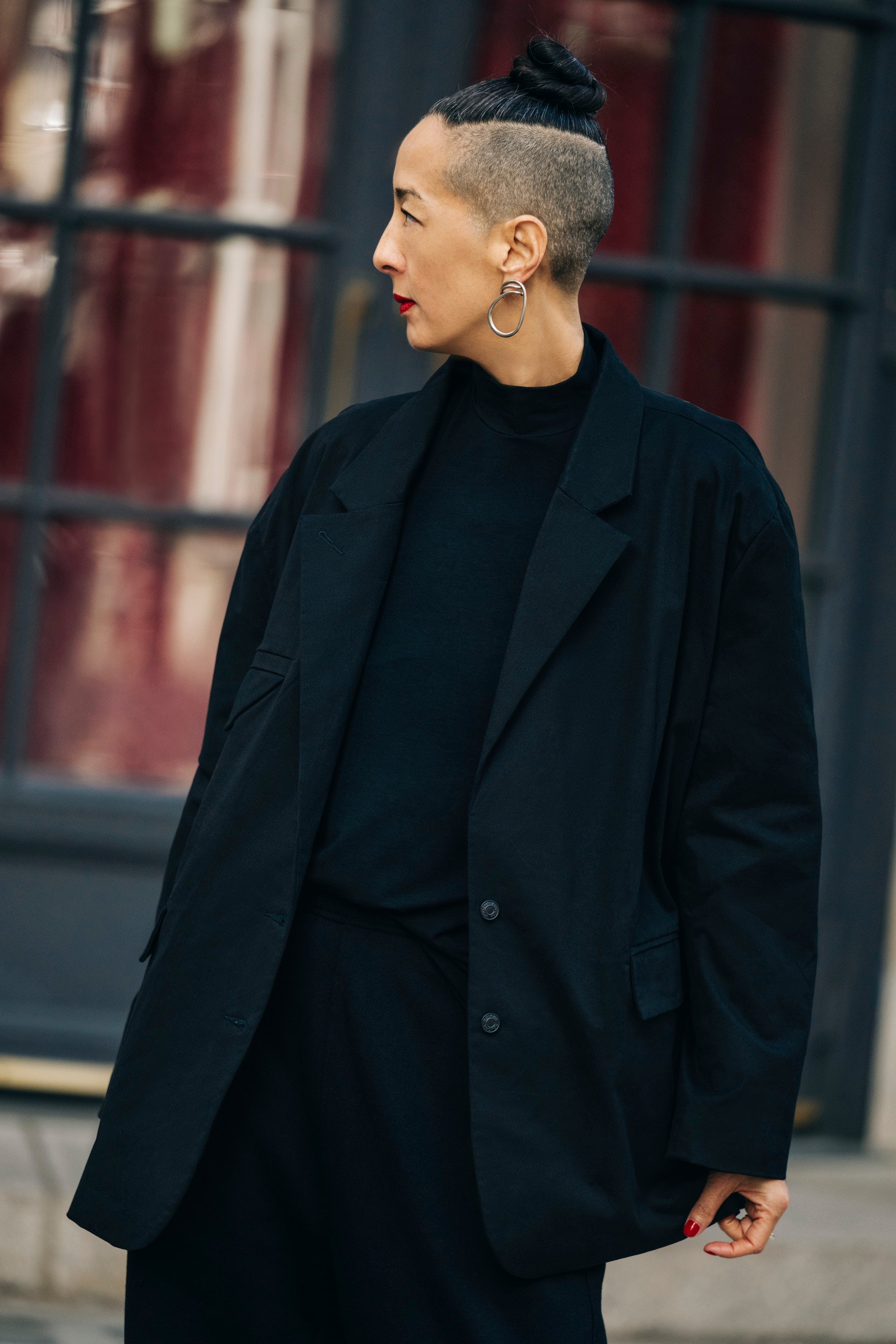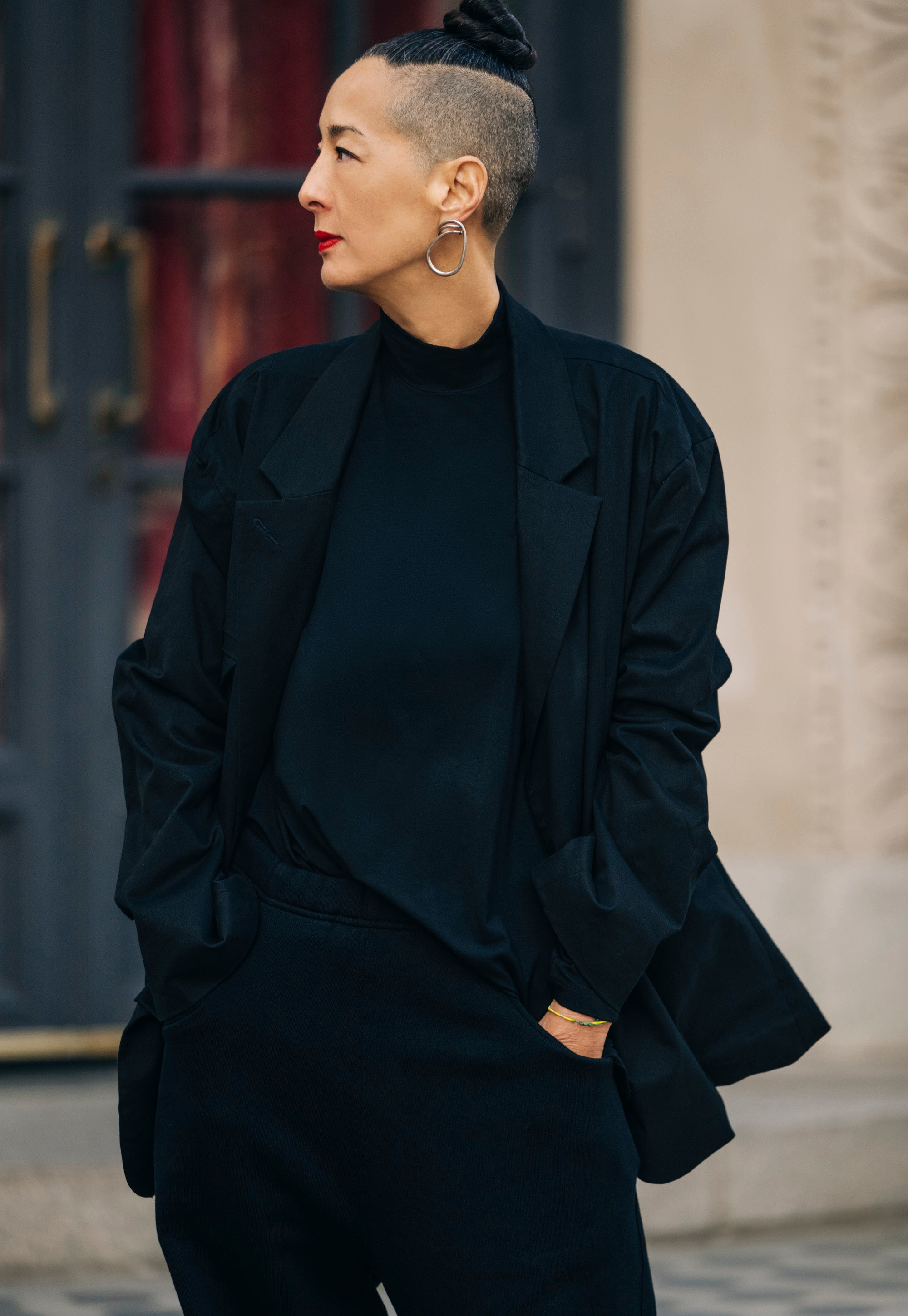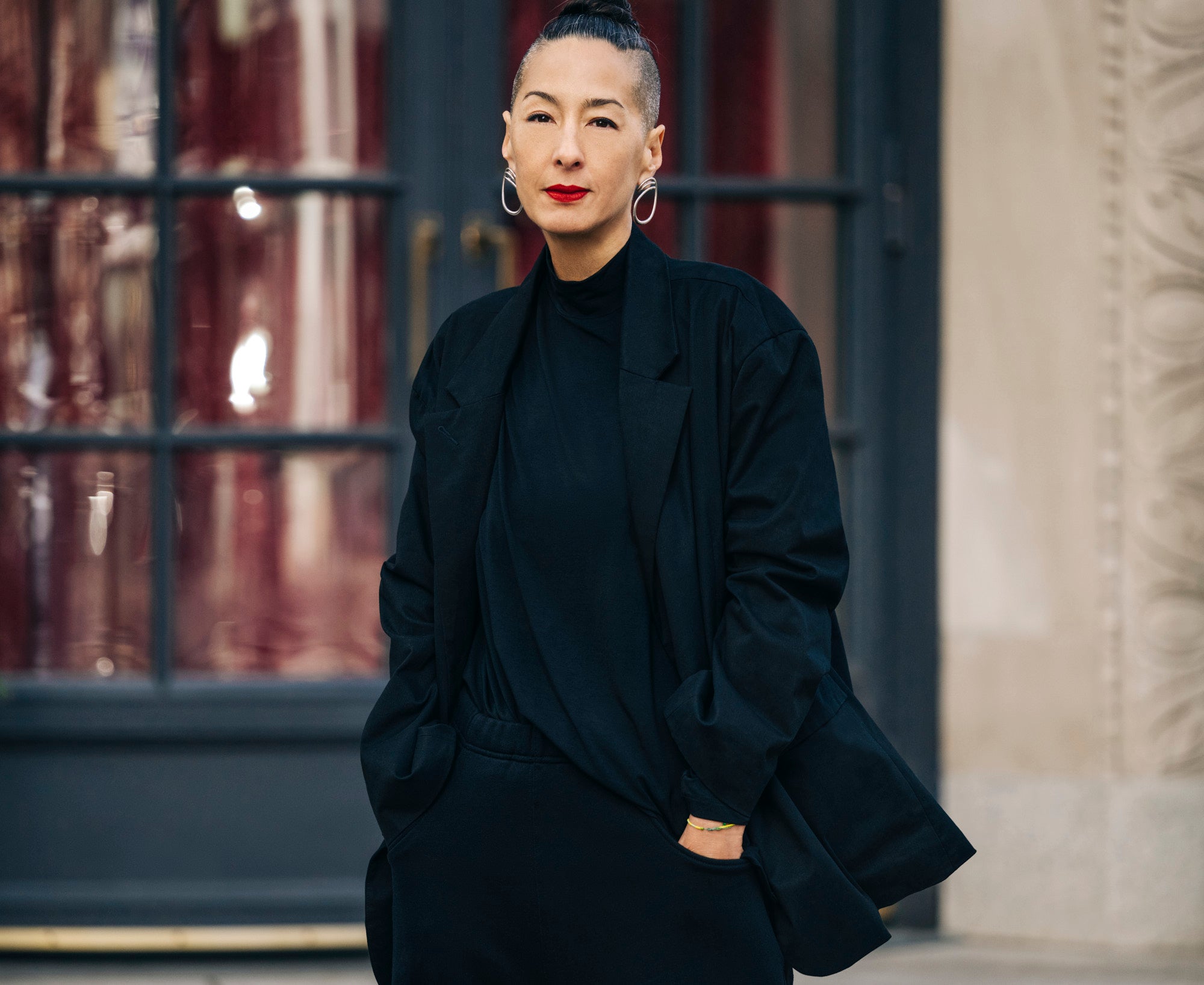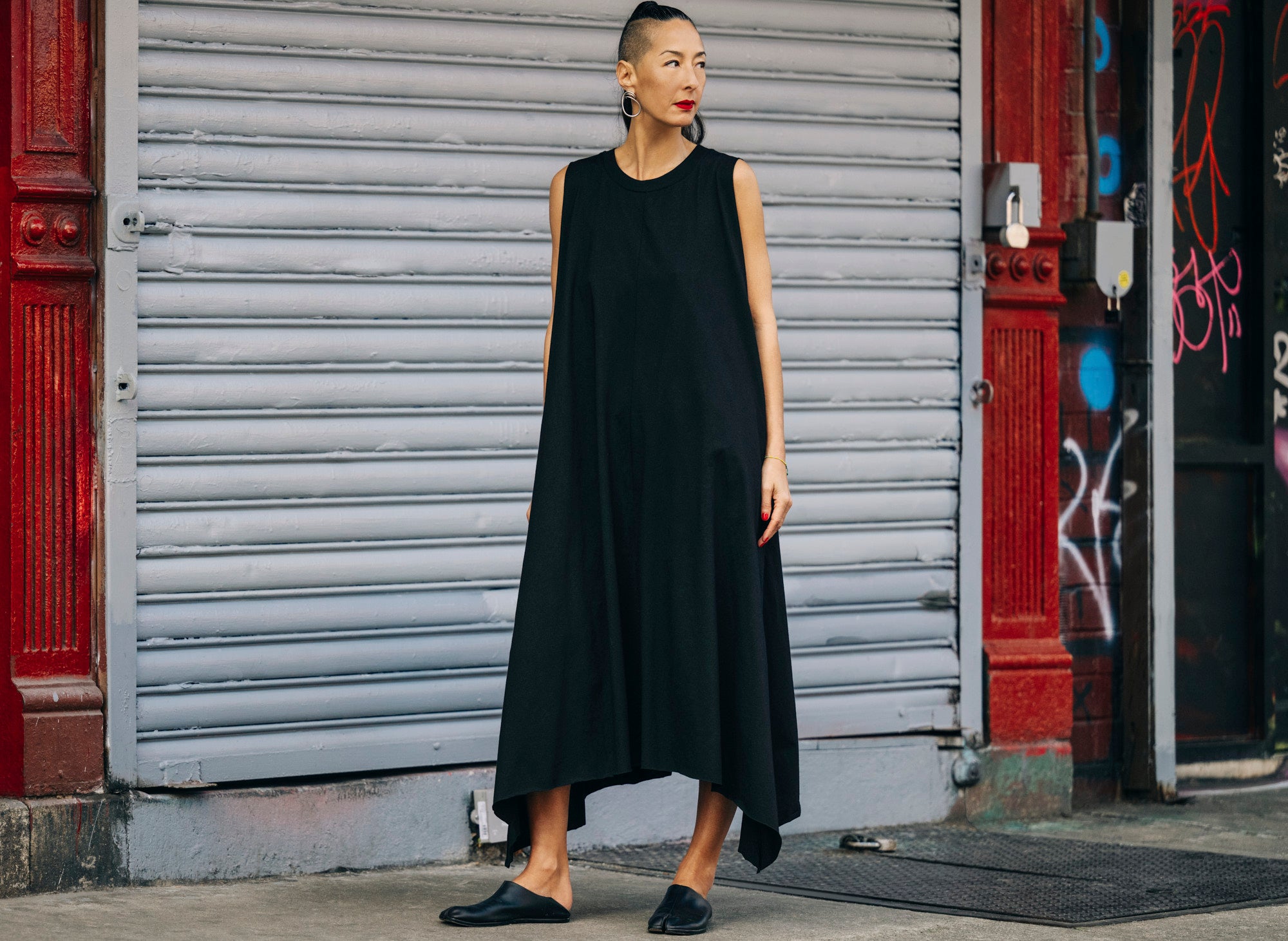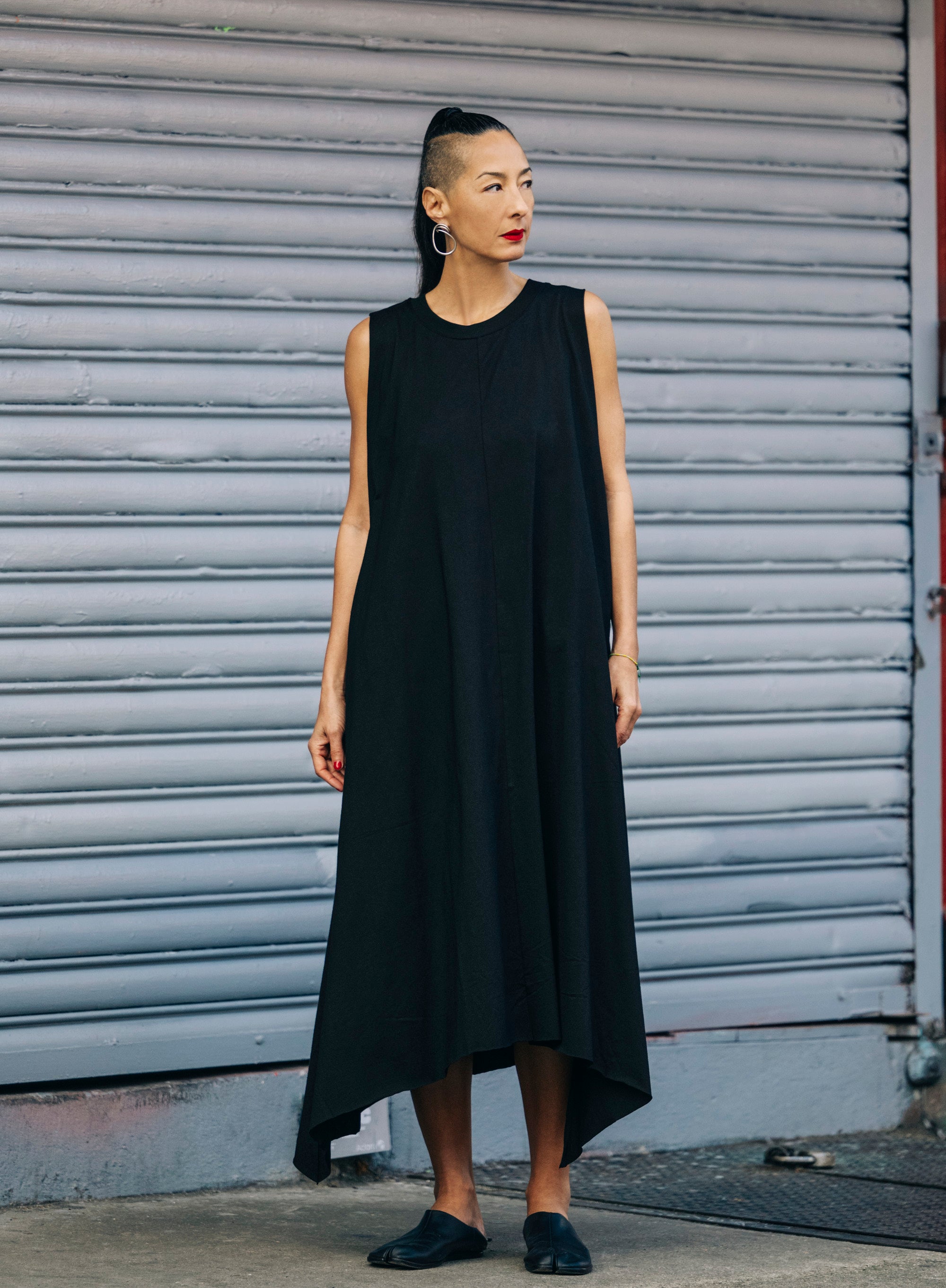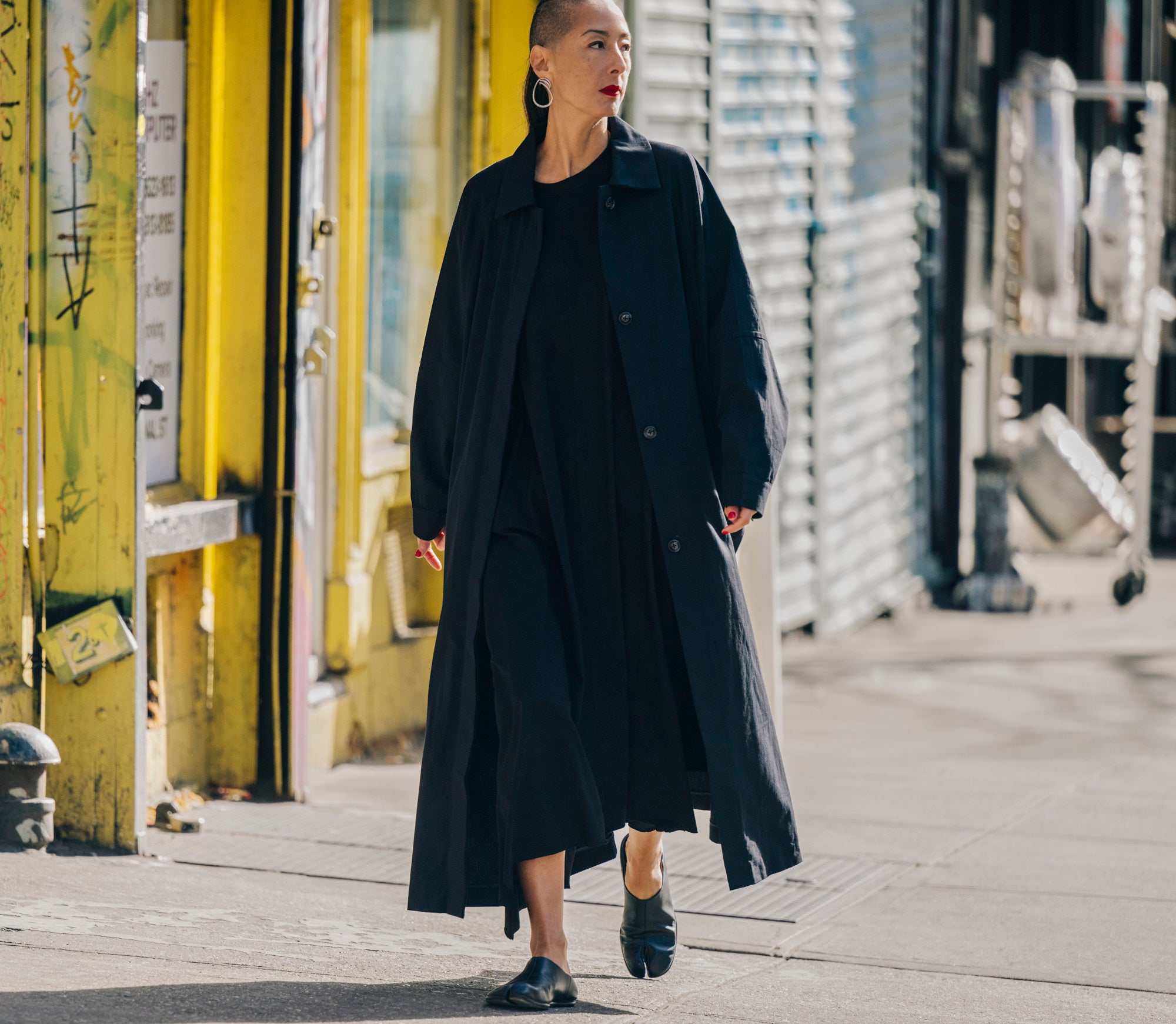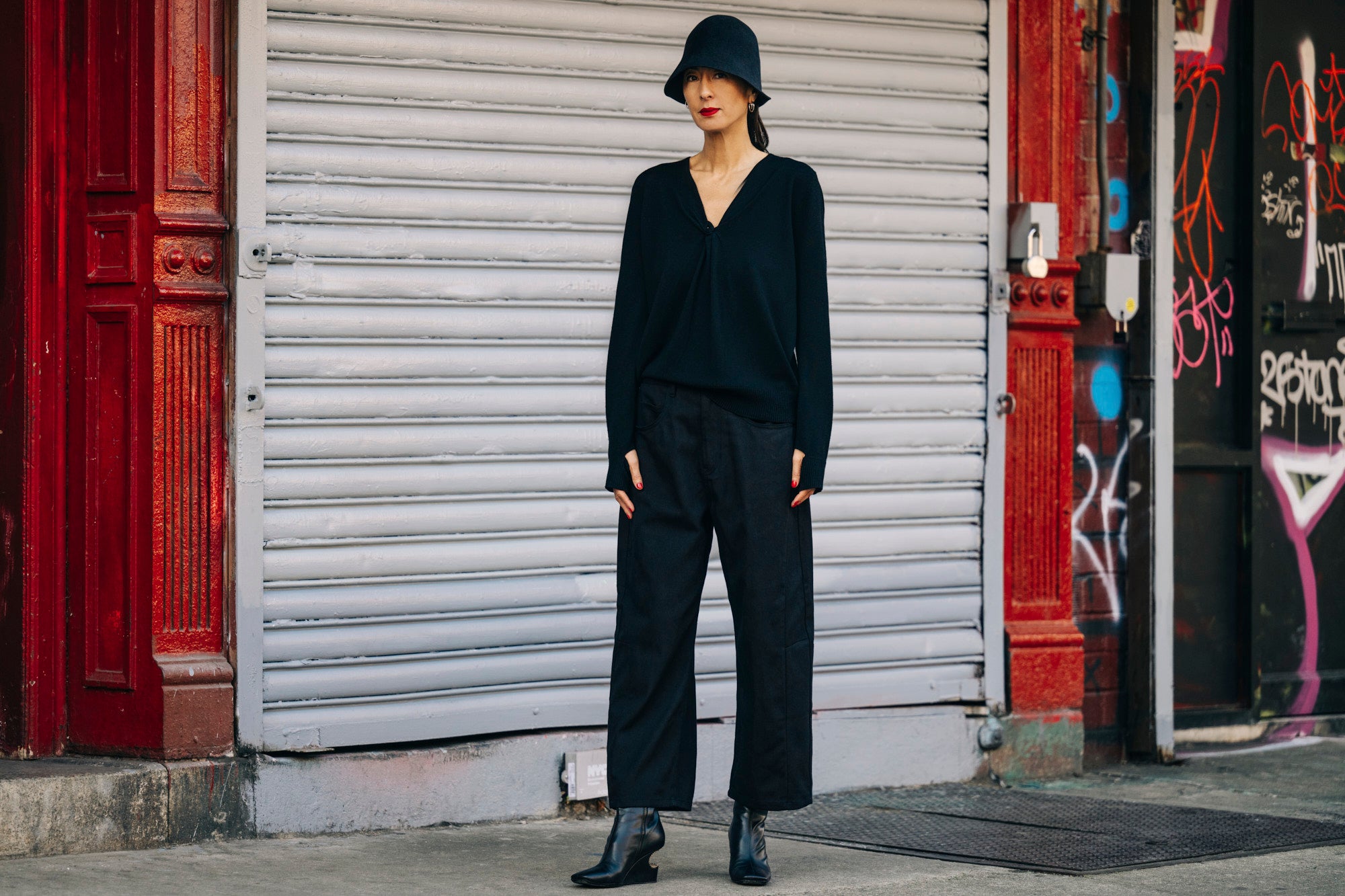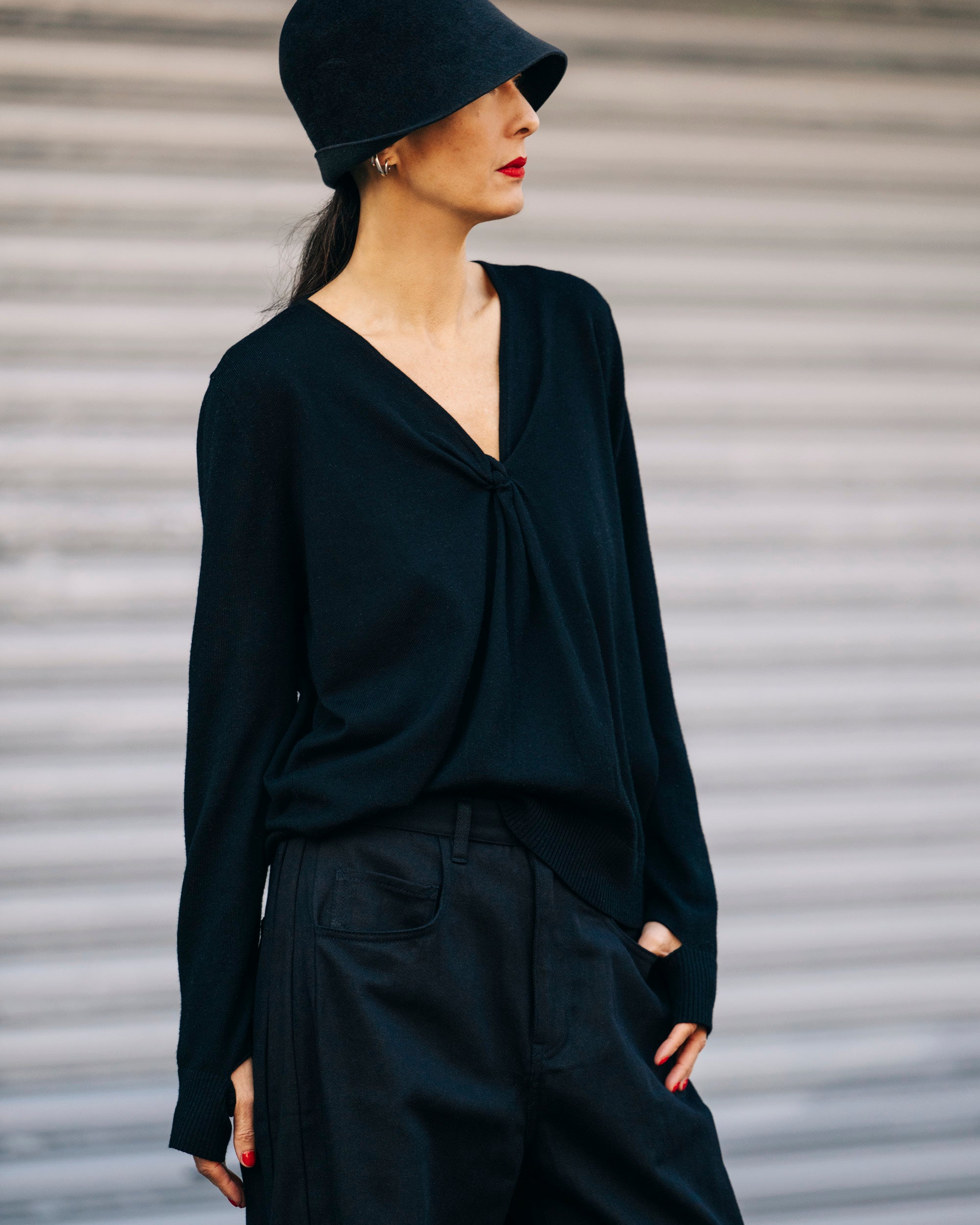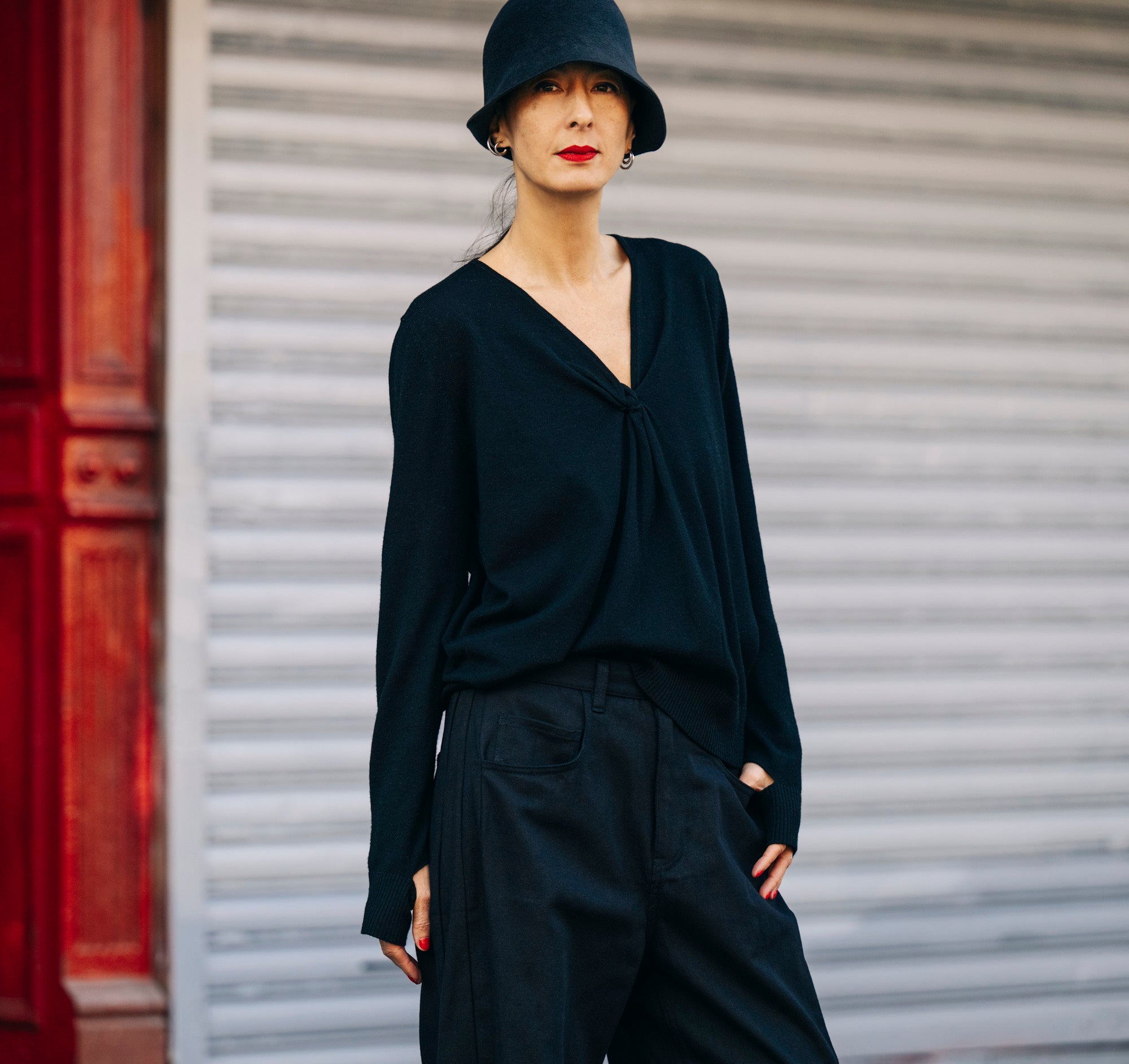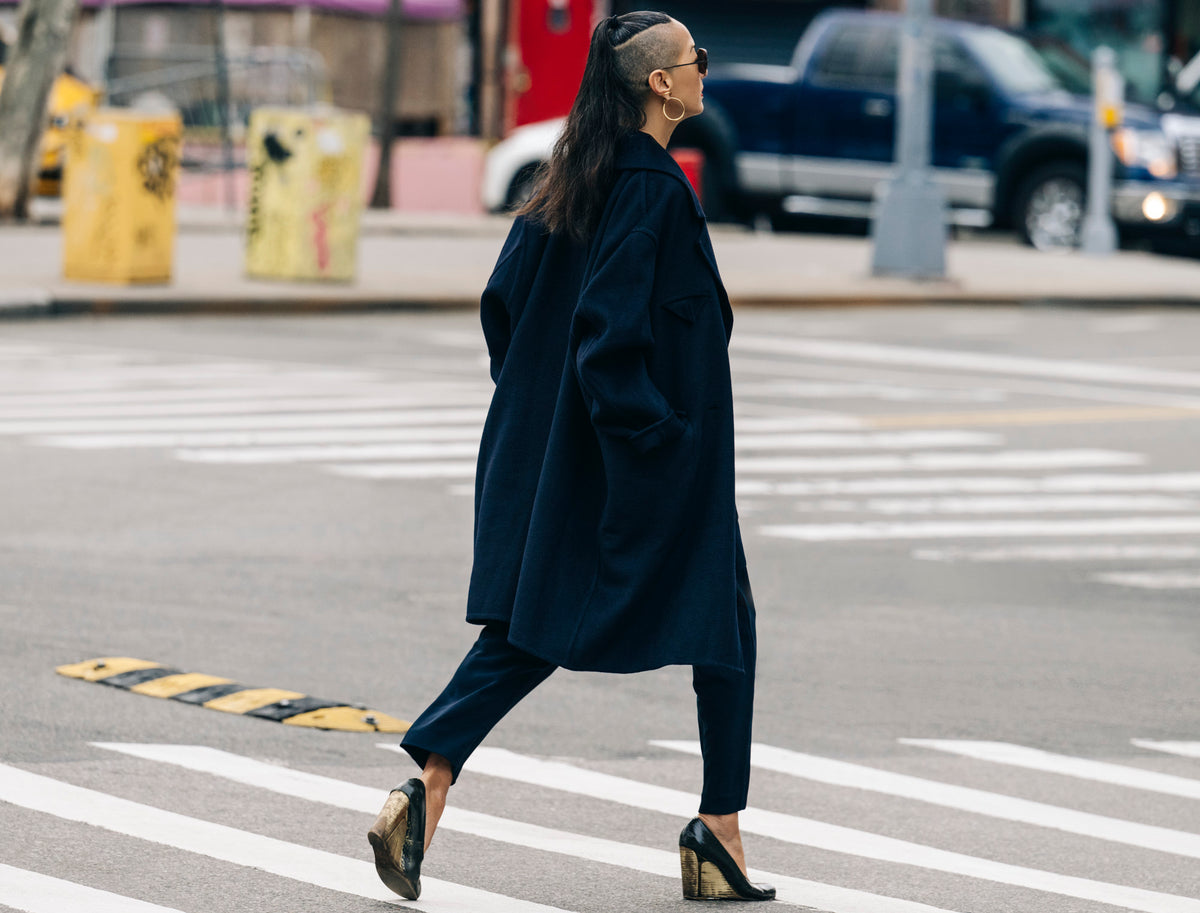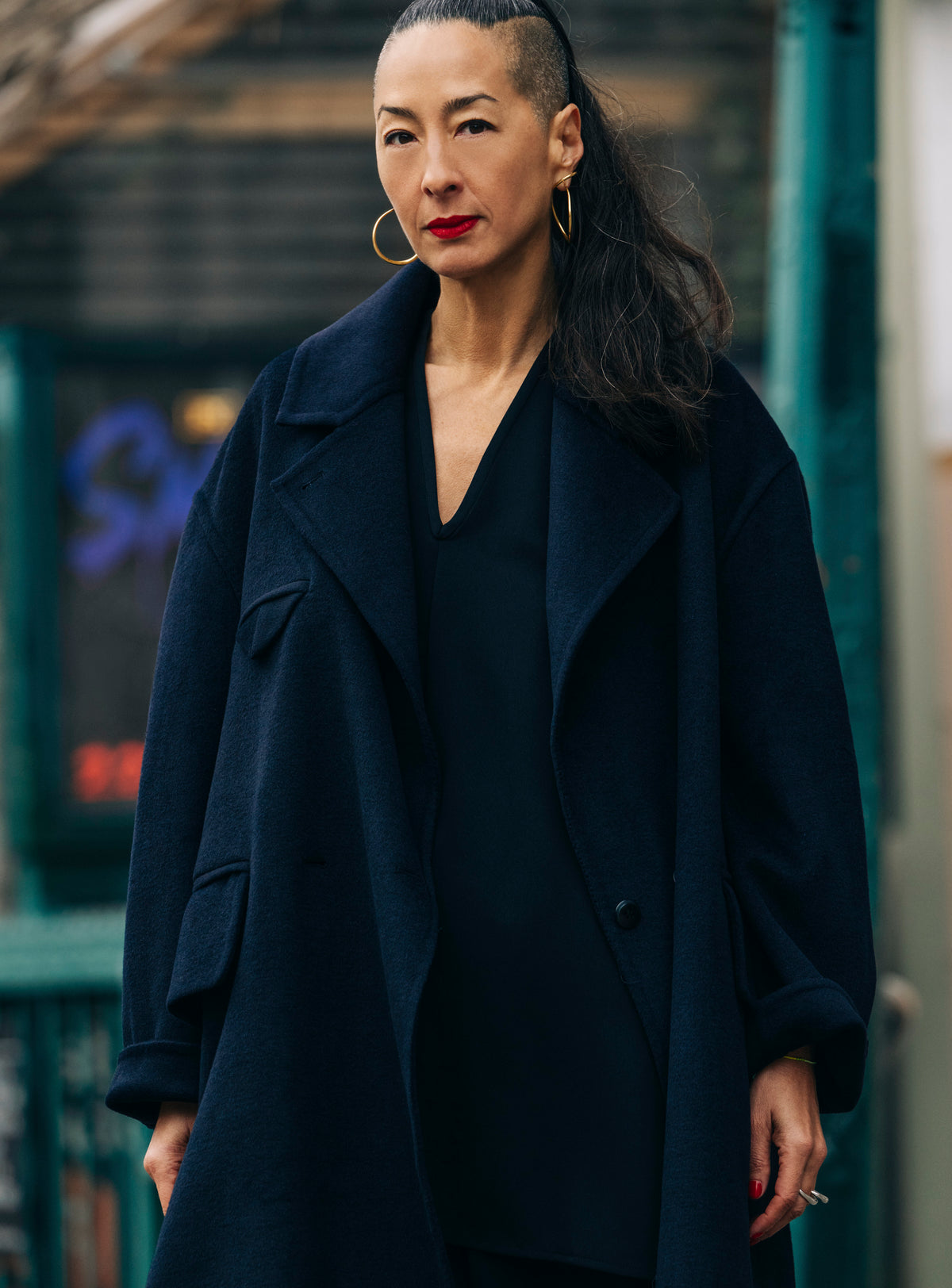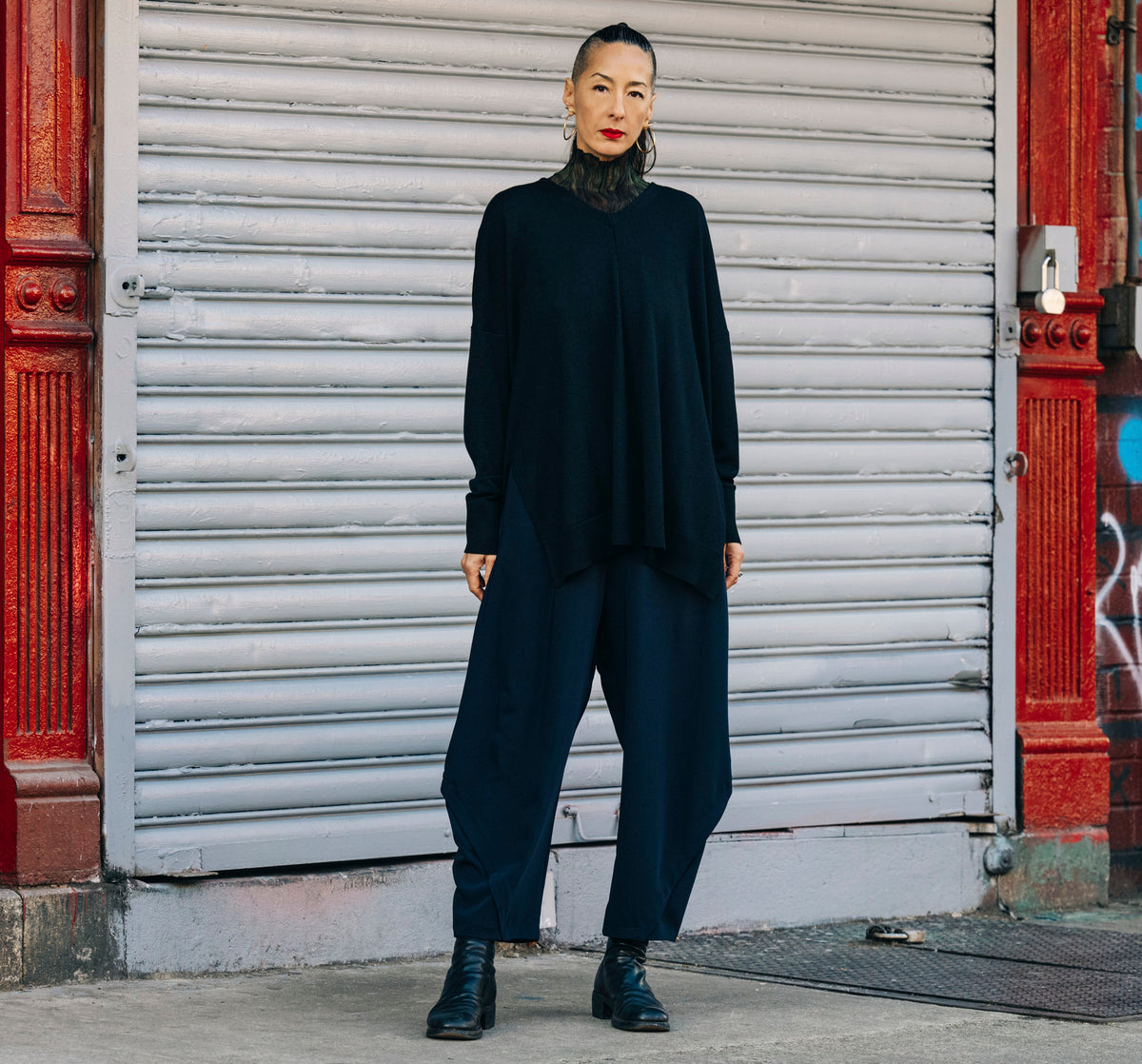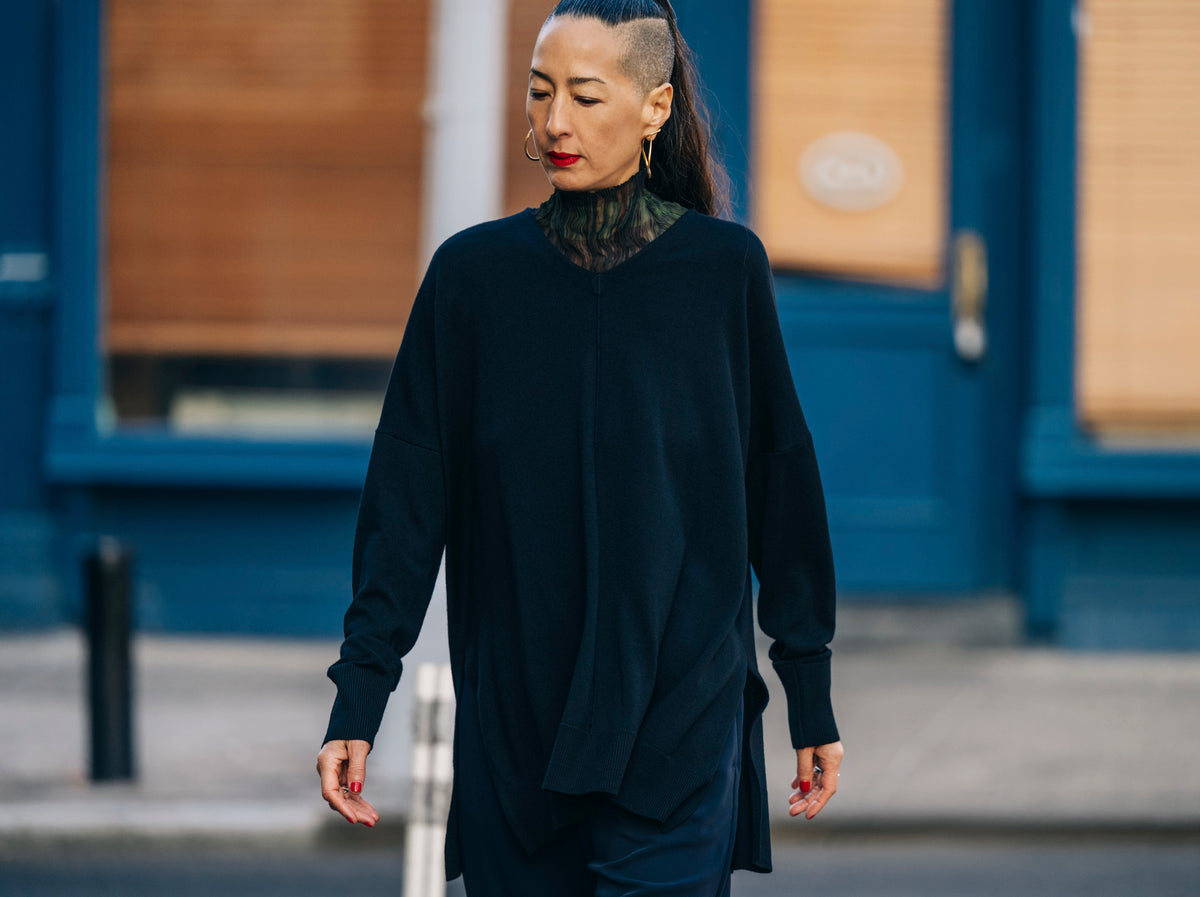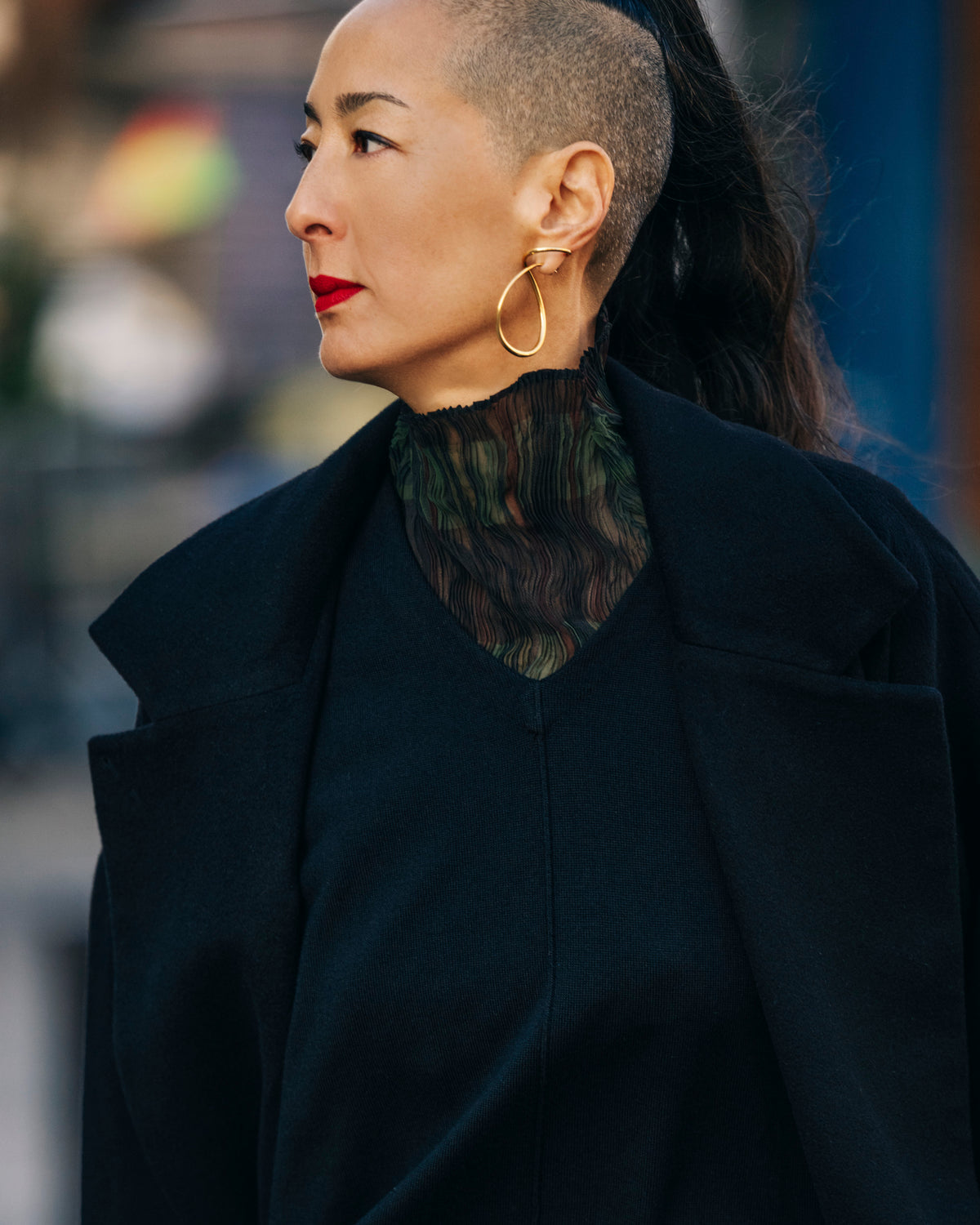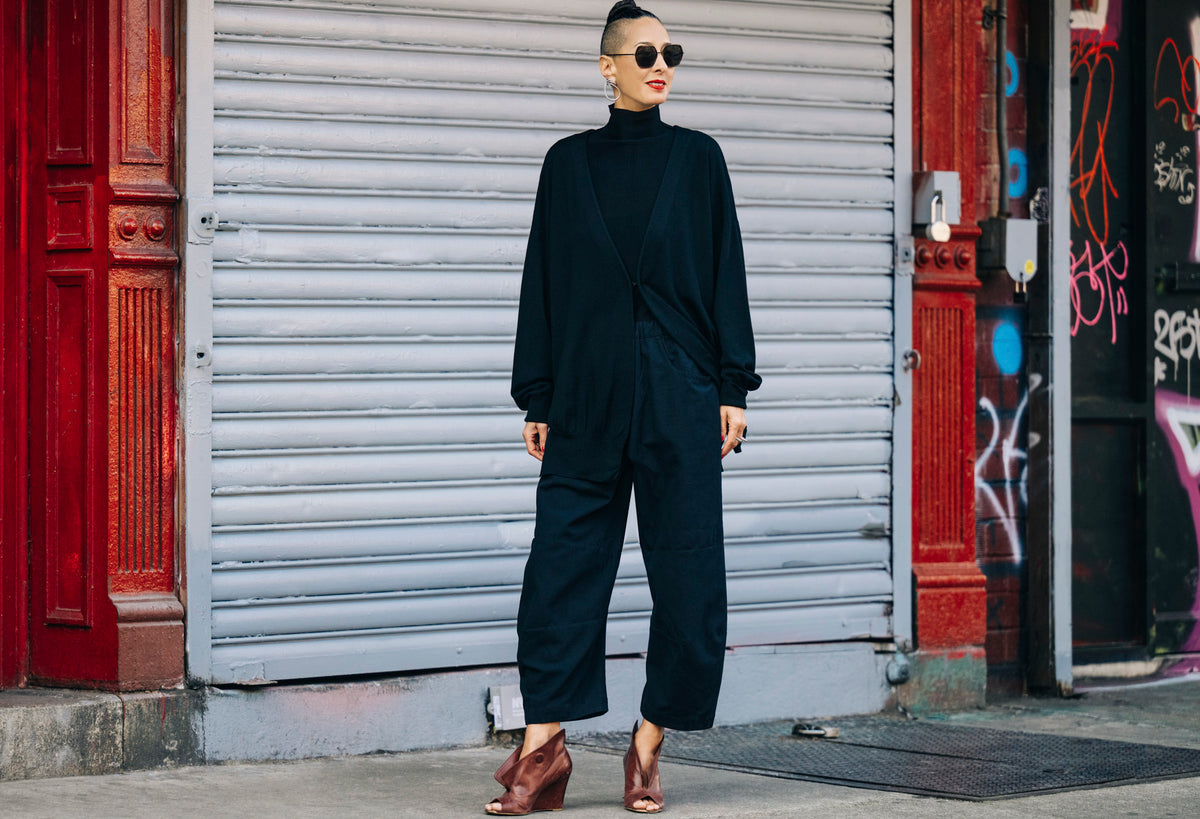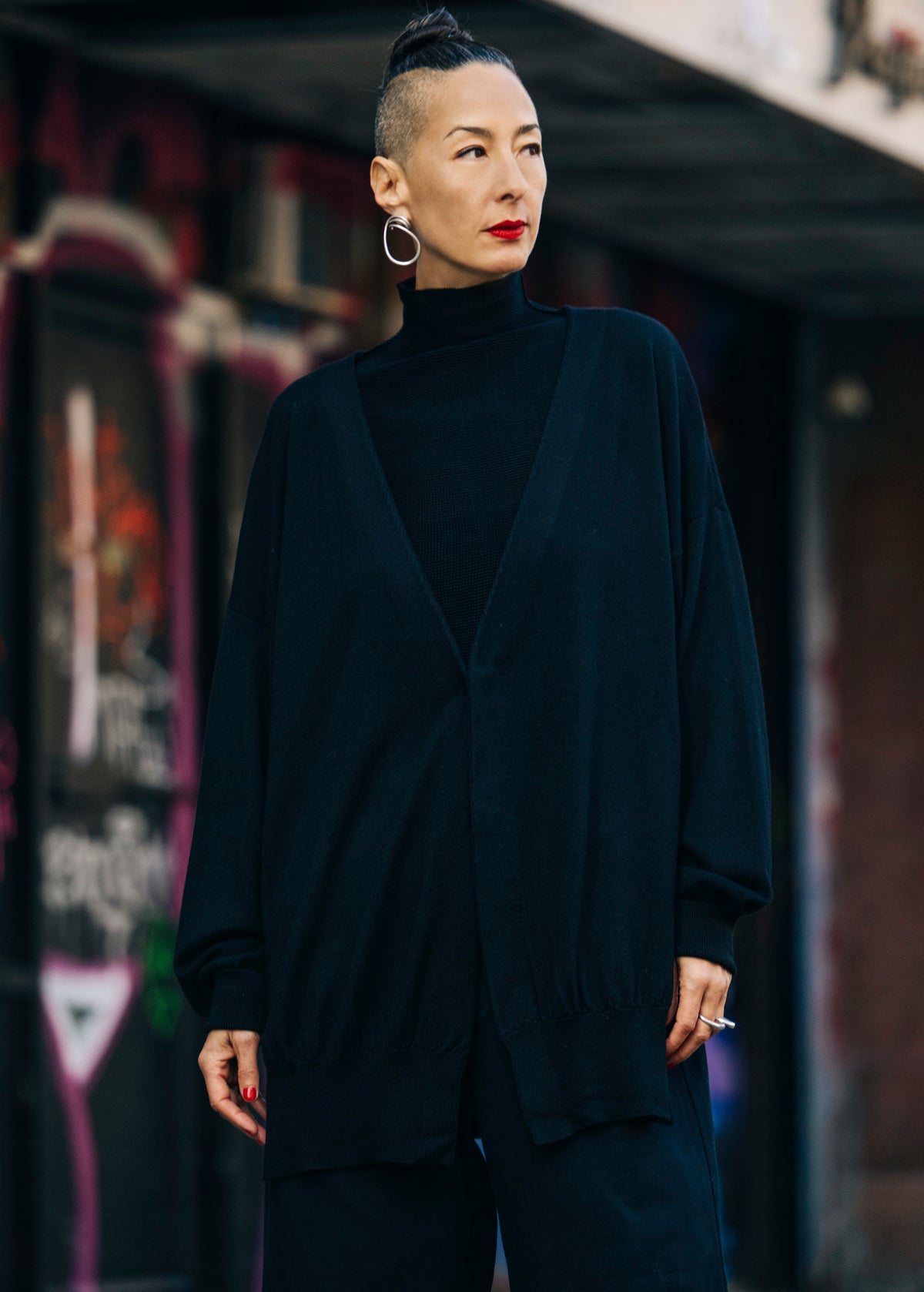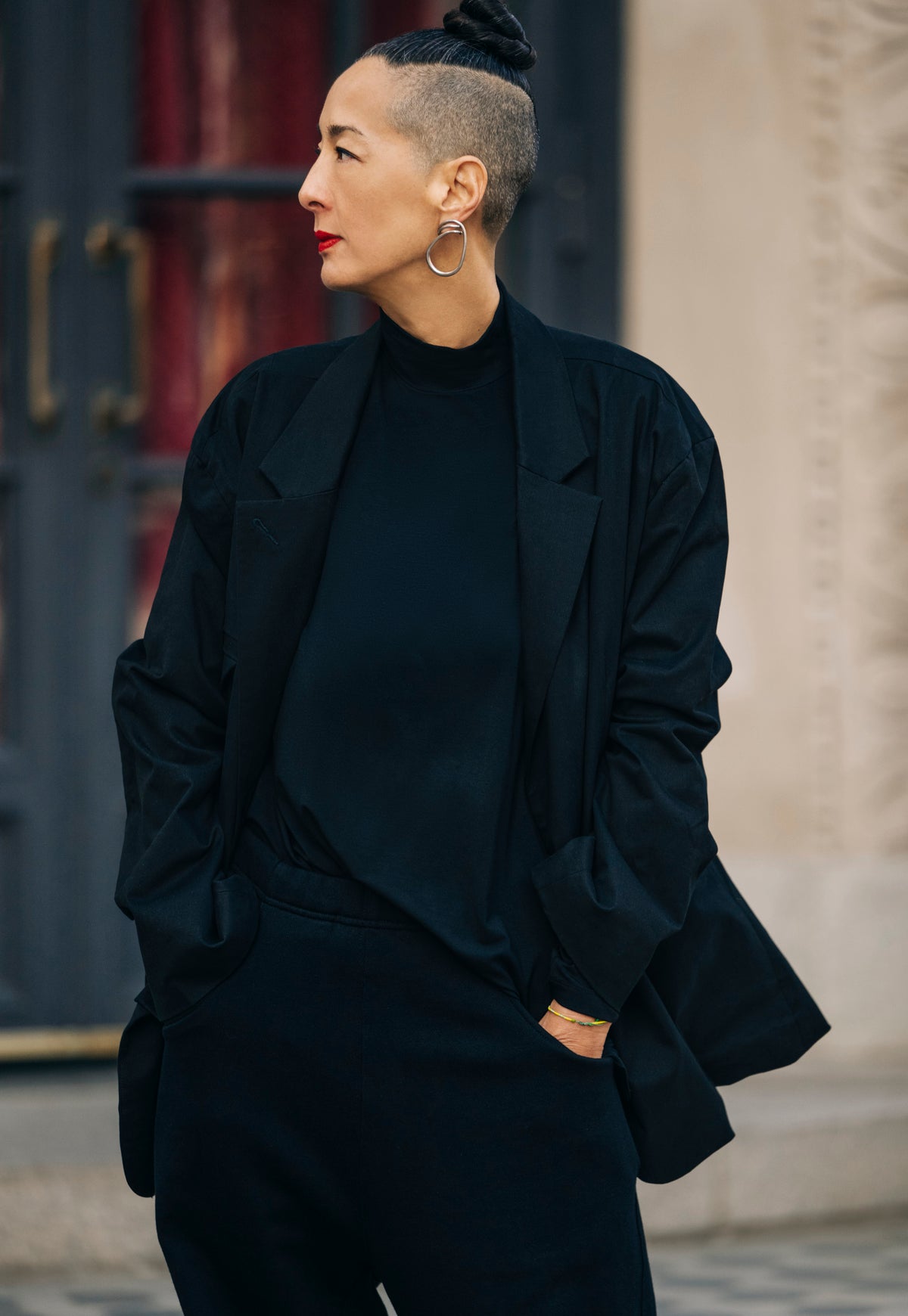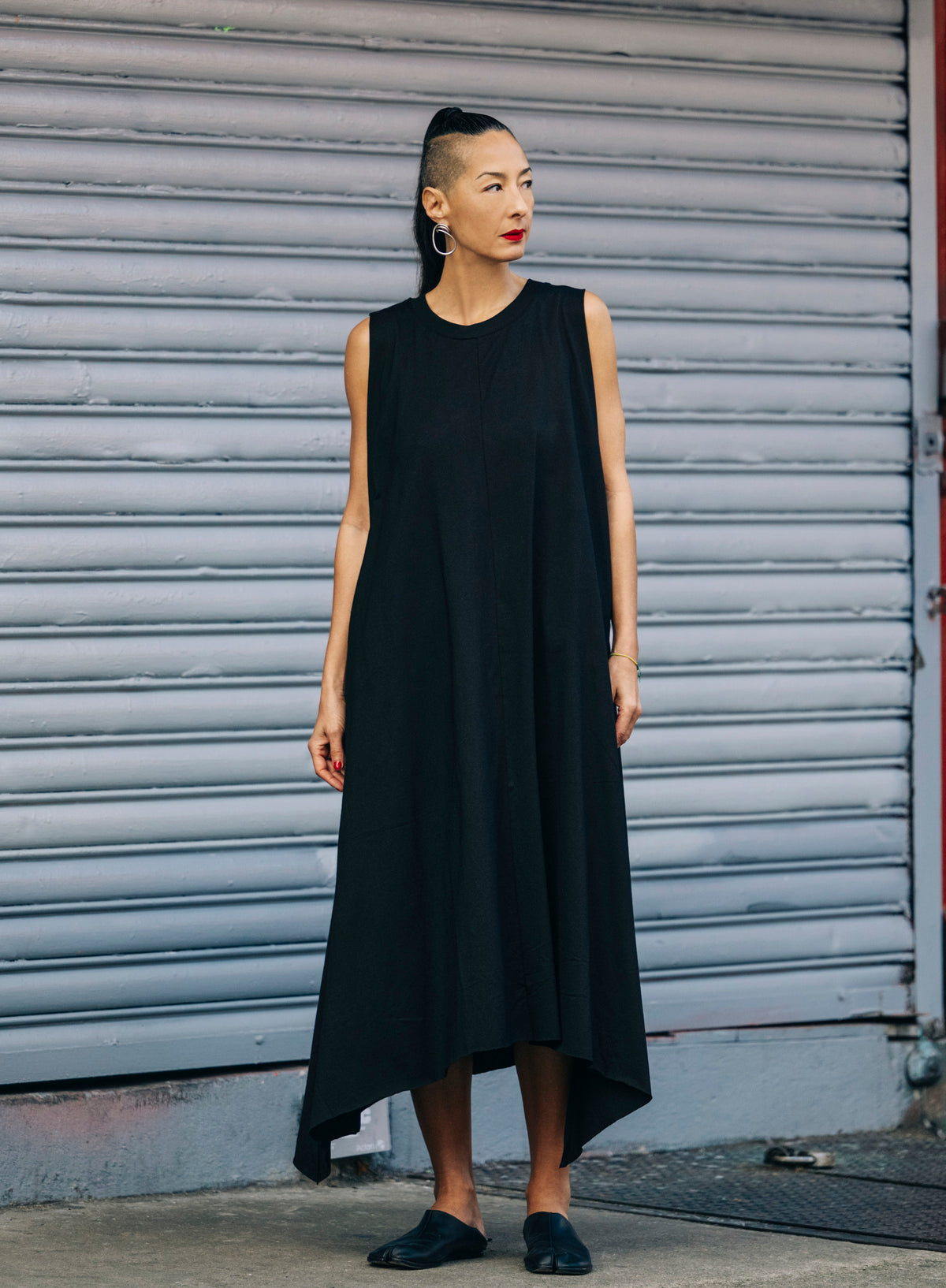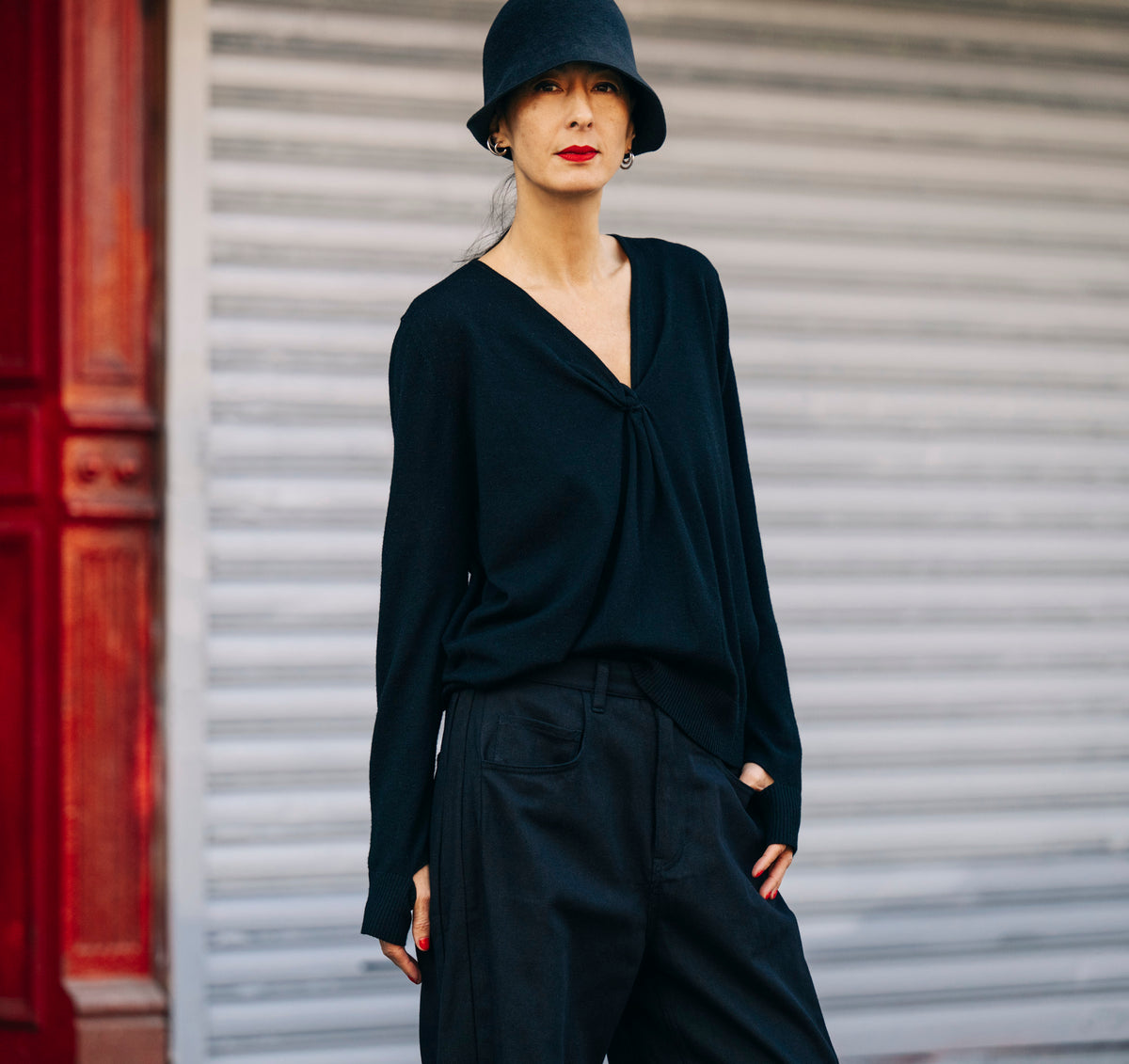 Angela Goding
NAME: Angela Goding
AGE: 55
OCCUPATION: Advancement at YoungArts
WHERE TO FIND YOU
Out and about on the streets of my beloved NYC!
WHAT ABOUT ROUCHA RESONATES?
So many of my favorite, wear-everyday pieces are Roucha. I'm rocking head to toe Roucha as I write this, but it also mixes and matches perfectly with my favorite designers like Issey Miyake, Maria Cornejo, and the Belgians. The clothing is beautifully constructed, the fabrics feel luxurious and the architectural lines flatter all bodies, shapes and sizes. I'm obsessed with Roucha.
WHAT EXACTLY DOES "ADVANCEMENT AT YOUNGARTS" MEAN?
It means I'm a lover of artists! I've been so blessed to be able to work at some of the most wonderful institutions in the world dedicated to art and artists. For the last two years, I've been part of the fundraising team at YoungArts, an organization that identifies exceptional high-school aged artists from across the country, and provides them with a lifetime of mentorship and support.
A short list of YoungArts alum might include Jon Batiste, Timothée Chalamet, Claire Chase, Amanda Gorman, Nicki Minaj, Hunter Schafer, Kehinde Wiley, and ahem Viola Davis. I get to work with generous individuals and corporations who believe in the importance of a world that embraces artists as vital to our humanity, and I'm grateful every day for this privilege.
STYLE INSPIRATION
Forever and always, my glorious mother.
MANTRA OR CORE BELIEF
Carpe diem, baby.
Also, my dearest acupuncturist (life coach?!) recently asked me, "What if you just loved?" and I think about that a lot.
CURRENT RITUALS
Deep in the midst of the pandemic, I discovered Gaga, a dance class / movement language created by Ohad Naharin, the founder of Batsheva Dance Company. It changed my life which sounds culty, but it's true. Everyday, I carve out an hour to join people from around the world in a joyful celebration of pure pleasure in movement. The online classes are for dancers and non-dancers alike, there is also a seated class, and I highly recommend checking it out at gagapeople.com.
FAVORITE ARTIST LIVING
Who's your favorite child? I'm an only child and don't have children of my own, so I can't be sure, but I'm guessing parents do have favorites… but they'd never tell.
FAVORITE ARTIST PAST
Another impossible question, but tip of the iceberg would have to include -
Etel Adnan
George Balanchine
Pina Bausch
Ludwig van Beethoven
Louise Bourgeois
Betty Carter
Felix Gonzalez-Torres
Eva Hesse
Agnes Martin
Issey Miyake
Isamu Noguchi
Niki de Saint Phalle
Erik Satie
Alma Thomas
FAVORITE PHILOSOPHER
I'm drawn to philosophy when I'm struggling, when things are bleak and I'm looking for a way forward. I think of Buddha as the great philosopher and have consistently found solace in Buddhist teachings. When Things Fall Apart by Pema Chödrön is always on my bedside table reminding me to keep my cracked and imperfect heart open, and to try my best to connect to the world with gratitude and tenderness.
A few years ago, I was home in California, licking my wounds from a particularly painful heartache and found unexpected comfort in Marcus Aurelius' Meditations. Who would have thought?! It's filled with gems of wisdom like this one -
No matter what anyone says or does, my task is to be good. Like gold or emerald or purple repeating to itself, "No matter what anyone says or does, my task is to be emerald, my color undiminished."
Let's all be emerald!
LAST BOOK YOU READ
I recently learned the term "tsundoku" which refers to that intimidating pile of unread books. For me, that pile is usually partially read and I currently have five books going

Where the Chingchoks Chirp - a memoir by my Uncle Kim about his childhood growing up in Bangkok. I'm learning so much about our family history and grateful for this deeply personal archive of stories.

Mr. B by Jennifer Homans - the definitive Balanchine biography, filled with juicy bits for the bunhead in me.

Tomorrow and Tomorrow and Tomorrow by Gabrielle Zevin -  I never thought I'd enjoy a novel about gamers but this was recommended by so many people who I trust and I'm loving it.

Future Sex by Emily Witt - a collection of beautiful essays about you guessed it, sex.
The Carrying by Ada Limón - Exquisite, heart-wrenching, soul-expanding poems by our current poet laureate.
Also in the tsundoku pile, many unread issues of The New Yorker, The Atlantic and Artforum. Sigh.
BOOKS EVERYONE SHOULD READ
All About Love by bell hooks
Invisible Cities by Italo Calvino
The Argonauts by Maggie Nelson
WEBSITE YOU CAN'T LIVE WITHOUT
For better or for worse, www.nytimes.com
FAVORITE PODCAST
I never listen to podcasts. I actually hate podcasts. People are constantly recommending various podcasts to me which I download then never listen to. But recently, I managed to make it through an episode of On Being with Krista Tippett speaking with Ada Limón and I am newly converted. I was so moved and inspired by the conversation and promptly bought all of Limón's poetry books. So, the one and only podcast that I actually listened to is my favorite.
FAVORITE STANDUP
The idea of standup comedy makes me incredibly nervous. I'm not sure why but I feel stressed out for the comic and can't relax. With that said, I've seen Jacqueline Novak's Get On Your Knees show not once but twice. It's a poetic, hysterically brilliant performance about the art of blowjobs. She's a genius and I laugh too hard to feel nervous for her.
BEST MEAL IN NY NOW
Lucky me that I live on the same block as Cervo's, eat there about every other week and am continually astounded at how delicious the whole experience is. The people who work there are lovely, the soundtrack amazing (hello, I Can't Wait by Nu Shooz?!) and I dream about the crispy shrimp heads, piri piri chicken and french fries.
BEST CASUAL DISH IN NY NOW
The mint chip Häagen-Dazs ice cream that I regularly eat in bed straight out of the pint?


SOUNDTRACK OF YOUR LIFE
When I wake up in the morning, it's WQXR and classical music throughout the day. It gives me such joy and I'm ever grateful for public radio. I also listen to WBGO with Rhythm Revue on high volume during the weekend. NTS for new discoveries.
FILM YOU NEVER GET TIRED OF
I feel a lot of pressure with this question because one of my great loves is watching films. I have a voracious appetite and can regularly be found at Metrograph, Film Forum, MoMA, Essex Regal or an IMAX with my peanut m&ms. But if I'm honest, the film that I've watched the most is The Turning Point with Anne Bancroft, Shirley Mclaine and Mikhail Baryshnikov (omg). There was a summer when I was twelve and attending the San Francisco Ballet intensive. I lived in the dorm but would visit my uncle who had The Turning Point on VCR. It was during that summer that I watched the film perhaps fifty times and never tired of it.
FAVORITE SERIES IN RECENT MEMORY
White Lotus.
Jennifer Coolidge.
Done.
FAVORITE PLACE TO BE
Lying on the beach in Rockaway, covered in ocean salt, making out with my boyfriend.

Whale watching in Kona with my bestie, Fiona.

All alone, dancing to techno in Berghain - it's a club in Berlin and my church.
Anywhere that I can have a transcendent experience with art.
THE CLOTHES